FLYTE's Gift Guide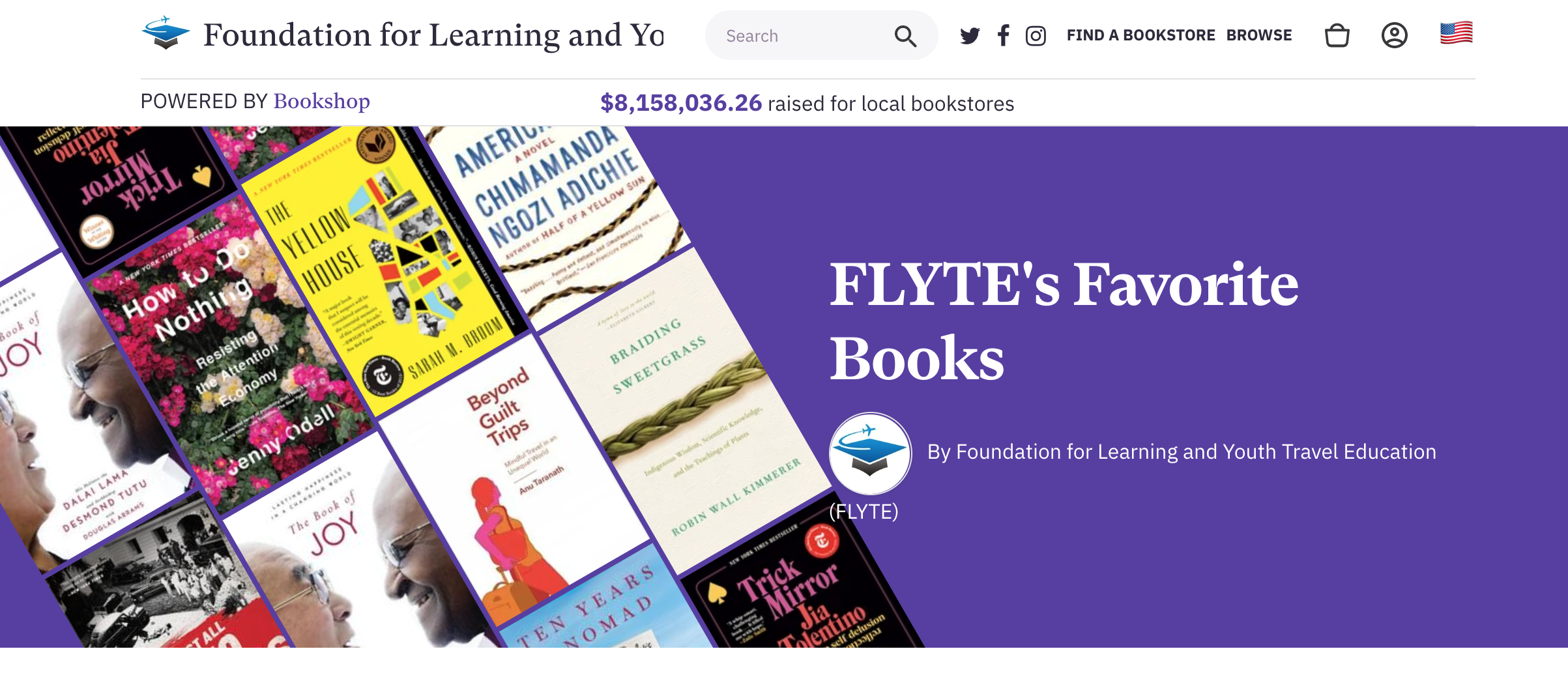 Whether you don't have the financial means to directly donate, or simply want to buy a gift for yourself or a loved one and also support a meaningful cause – FLYTE's partners have you covered.
Here at FLYTE, we are so grateful for our partners who donate proceeds to us. When you buy from our partners, you are not only getting an amazing product – you are also helping a young person get the chance of receiving a global experience.
1. World Wild Hearts
World Wild Hearts is a travel blog whose mission is to inspire readers to get out in the world and have a life-changing experience. The couple behind this blog, Zac and Ine, realized this was their life's work when they met at a tri-continental Master's program, which enabled them to open their minds to the ways of the world.
World Wild Hearts has its own stylish and travel-inspired apparel. Because they believe travel should be accessible to all, they donate 10% of all of their profits to FLYTE. You can shop their store here. You can check out their Instagram here, @worldwildhearts.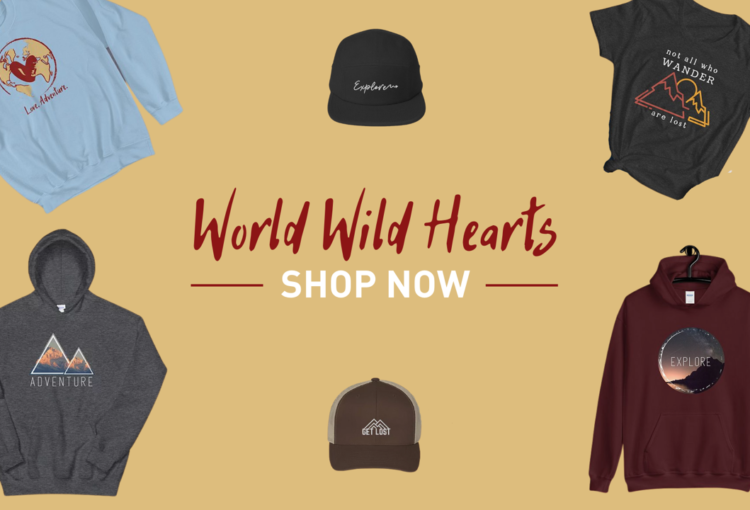 2. Wandering Well
Wandering Well is a travel blog that started after Grant took a life-changing trip through the winter wonderland of Scandinavia. To him, "wandering well" is more than the name of his travel blog – it is a way of life and a way of travel. He emphasizes that travel is not only an external experience but an internal one as well. As we explore the earth, we also discover ourselves.
Wandering Well sells beautiful prints of his travel photography, which can be shopped according to country here. Wandering Well donates 10% of profits to FLYTE, which he discusses in this blog post. 
You can connect with him on Instagram @wanderingwell
3. Crabtree & Evelyn
The company Crabtree & Evelyn started with Cyrus Harvey selling soaps and perfumes – but truly, these were more than soaps and perfumes. They represented the stories he learned while he traveled and encompass the cultures he explored.
Crabtree & Evelyn donated $35,000 to fund an entire trip for FLYTE, which you can read more about here. We are very grateful to have them as a partner. To purchase their gorgeous soaps and other products, please use this link to support FLYTE and use code "FLYTE10" to get 10% off your order. You can connect with them on Instagram @crabtreeandevelyn.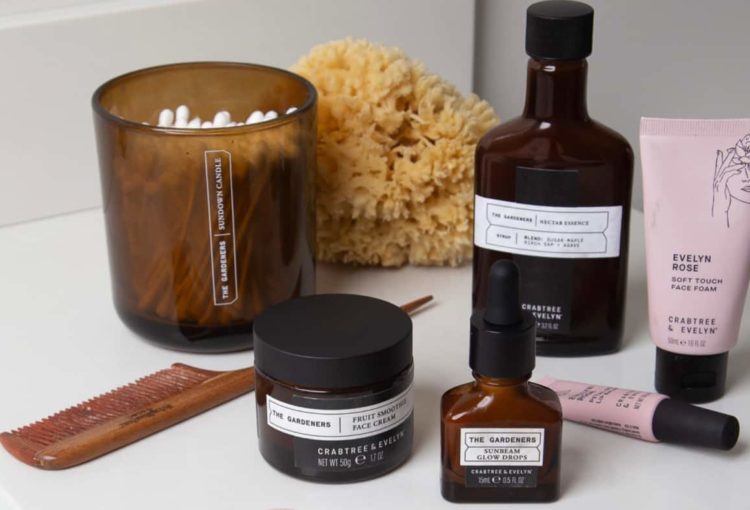 4. Global Attic
Global Attic is a lifestyle brand that sells home decor from around the world. Having international decor helps us all to build a global community by sharing culture – and brings a little bit of travel into your home in your everyday life. The products they sell are handmade by artists around the world using sustainable material.
Kabria, Global Attic's founder is one of our generous monthly donors so supporting them helps them support us! You can connect with Kabria and her team at @globalattic on Instagram and see some more of their products and shop here.
5. Bluffworks
Bluffworks, founded by Stefan Loble, is a clothing brand that designs with comfort, ease, and portability in mind – which means their products are perfect for travel! Their products are wrinkle-resistant, machine washable, and moisture-wicking. Their clothing is also stylishly designed without compromising on necessities like secure pockets. No matter where you're going, Bluffworks has you covered.
Bluffworks kindly donated enough funds to send two students abroad – you can sport their travel-friendly business wear and support FLYTE at the same time by shopping through this link.
6. Volterre
Volterre is a unique sunglasses company that was founded by Sarah Dauterman after a trip around the world. These sunglasses are stylish, shatterproof, lightweight, and come with a flexible, not bulky case. You can feel reassured wearing these glasses knowing that they support FLYTE and that Sarah traveled all the way to China and Italy to ensure the glasses are ethically produced.
Volterre donates 5% of proceeds to FLYTE, which you can read more about here and follow them on Instagram. Make sure you shop for your travel-friendly glasses for those tropical trips!
7. Richer for Wandering
Richard and Ren, the father-daughter team behind Richer for Wandering have the vision to create art inspired by travel; to encourage people to take adventures, explore new places, and experience new cultures. Ren designed their Mark Twain collection and they donate a portion of their proceeds to FLYTE. Find them at markets in Southern California or online here.
8. SiteSee
SiteSee is a company dedicated to making stylish and sustainable clothing for digital nomads on the go. Their clothing is designed to be appropriate for client-facing work by day, and comfortable for exploring by night. Their clothing is the perfect gift for any carry-on only nomad in your life, and $5 from every purchase will be donated to FLYTE. Click here to shop and follow them on Instagram here.
9. Bookshop
Bookshop is a new online platform that gives an alternative to Amazon for your book-buying needs. Their mission is to help support local bookshops, which are essential to a thriving culture anywhere in the world. You can support your local bookshop specifically by searching for them, or support bookshops in general. If you use this link to shop, FLYTE will receive 10% of the proceeds.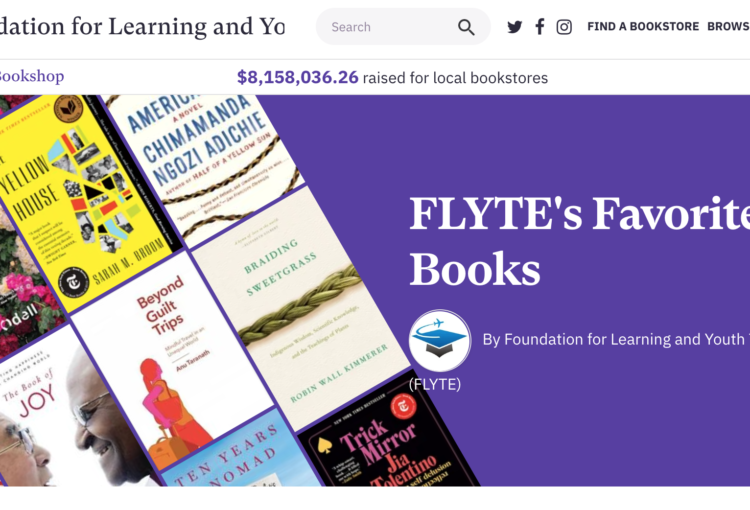 10. Amazon Smile
Amazon may be the less than ideal place to shop, but if you're using this platform – might as well also support FLYTE in the process! Please make sure to select FLYTE as your Amazon Smile non-profit. When you purchase your deals, FLYTE will get a % of the sales at no cost to you. You can use this link to shop and support FLYTE.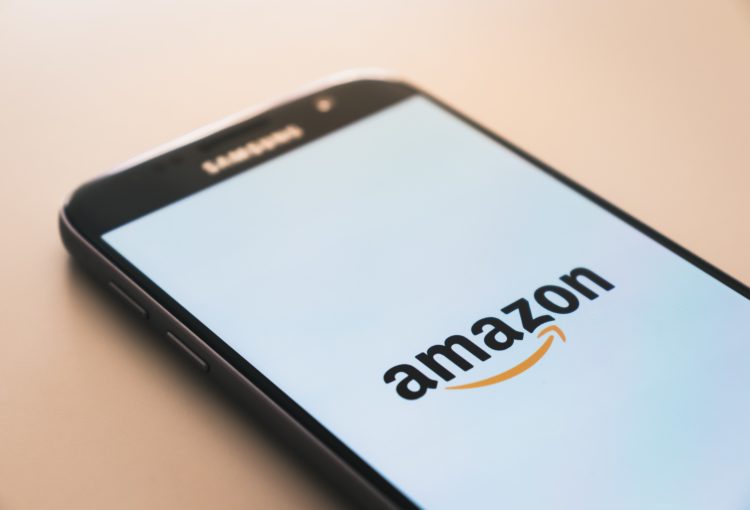 These companies have made philanthropy a part of their mission, and we're honored that they chose FLYTE as partners in this work. Whether you're interested in purchasing some comfy yet stylish travel apparel, a revitalizing toner for your winter-weary skin, or your next favorite book, they have you covered. By shopping with these companies, you also empower more youth through travel – a double win!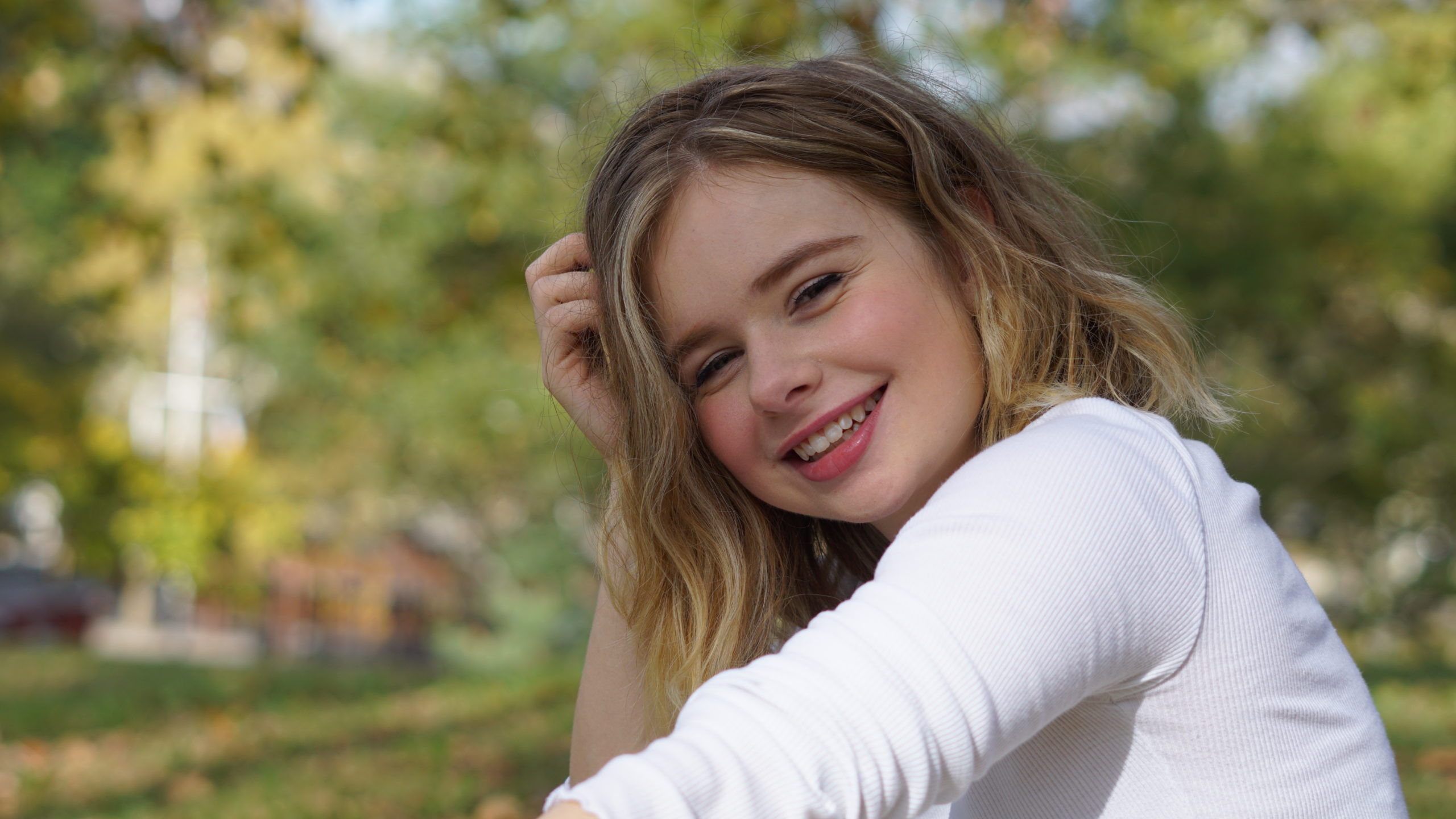 Danielle is a young professional aspiring to work in copywriting as well as freelance writing. She has a passion for travel,  women's health, and spirituality.