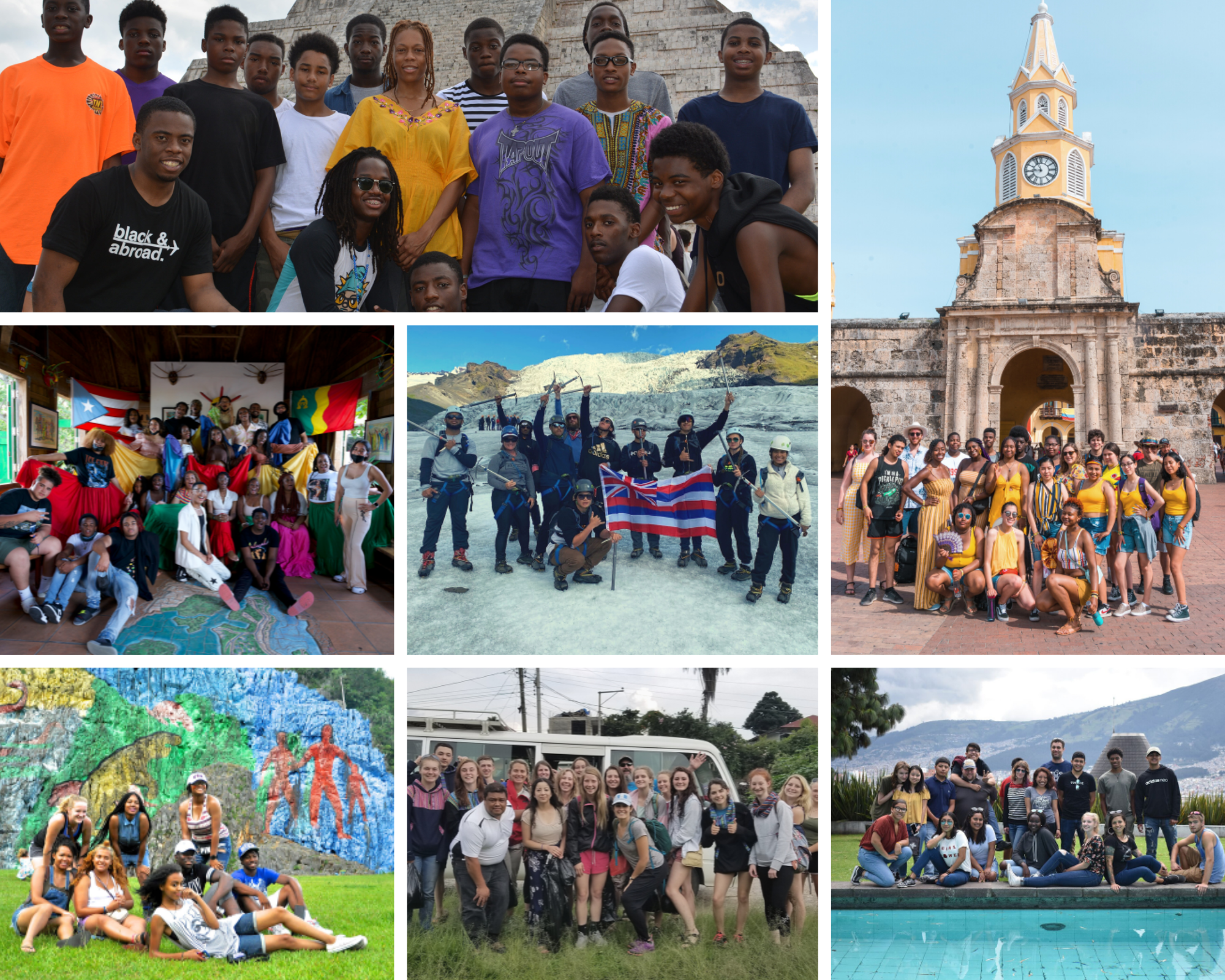 My future goals are to help my community with any of the work that I do. This FLYTE trip helped me achieve that because I have realized how similar my community is with the community of Cartagena, Columbia. We can use other cities from different countries to help each other with the issues we are going through. –Veronica, FLYTE alum
Dear FLYTE Community,
Thank you for all that you've done to empower youth, like Veronica, from underserved communities through travel for the past seven years. 
Together, we sent 100 students to travel nearly half a million miles around the world. For many, their FLYTE trip was the first time they had the chance to get on a plane and explore the world. That's 100 lives opened up to new perspectives and possibilities. 
We have learned a lot as an organization these past seven years. Even though the work of increasing equity in the travel space remains paramount, the unfortunate reality is that the costs and resources required to operate FLYTE trips have increased, causing us to reconsider if the organization's current model—to serve teachers across the United States and offer trips globally—could be sustained and scaled. 
After much reflection, deliberation, and exploring many other alternatives, FLYTE's leadership team has made the difficult decision to sunset FLYTE's operations and close the organization. It was a hard decision but, after turning over every possible stone, we realized it was the only option available to us. 
We made a huge impact during the last few years and we're super proud of that. After all, we've sent over a hundred kids overseas, many of whom are now college graduates, have gone traveling, started their own community initiatives, and all of whom have a passport now. The work we have done as a community has changed lives.
However, this work is far from over: equitable access to travel remains important for building a world where all youth grow into empowered, conscientious global citizens who can be all they can be. One of the biggest lessons we've learned from FLYTE's tenure is the power of the collective to make change happen. 
We invite you to follow, support, and donate to organizations that share a similar mission as FLYTE's: to create travel opportunities where none currently exist. We have had the opportunity to collaborate with some of the organizations below. There are also many other teachers, community members, and organizations focused on developing leadership in youth through travel, and we encourage you to seek out locally-led initiatives in your community. Immense gratitude to them for continuing to move this work forward. 
Our deepest thanks go to you, our FLYTE community, for making a lasting difference in these students' lives. Because of your support, we fostered deeper human connections in our increasingly divided world and created more access to life-changing travel opportunities. 
We gave them the world. 
In gratitude,
The FLYTE Team