Partner Spotlight: Stefan Loble, Bluffworks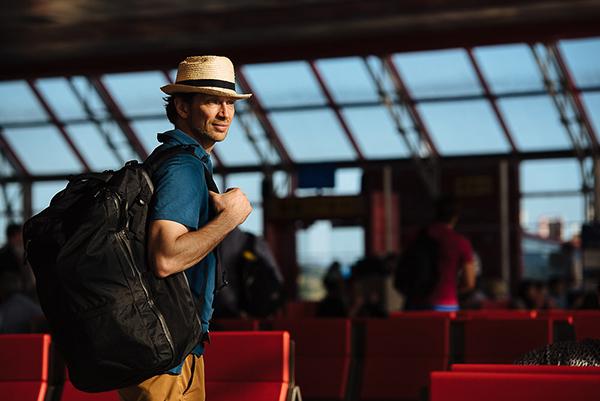 FLYTE is more than a non-profit organization. It is a community built by supporters and donors who want to empower students to change their lives – and the world – through travel.
We cannot contain our excitement to announce our newest partnership. Today, we officially welcome Bluffworks to the FLYTE Community! Bluffworks is an innovative clothing company specializing in stylish travel products for men (women's line coming in 2019). They have not only generously sponsored all the costs for four FLYTE students to take their next journey, but they're also donating a percentage of any purchase our donors or supporters make using the links in this post.
On today's spotlight, we're honored to celebrate Stefan Loble, the founder of Bluffworks. When he started the company, Stefan was over 40 and had no experience in the fashion industry, but he was driven by frustration and passion to make a better pair of pants. We're inspired by Stefan and his company's creativity, generosity, and dedication to empowering the next generation of changemakers by connecting them to the world. 
Tell us about yourself.
Ever since I was young, I craved adventure. As I got older, that translated into travel. And since then, has included time living overseas, and starting a travel apparel company called Bluffworks.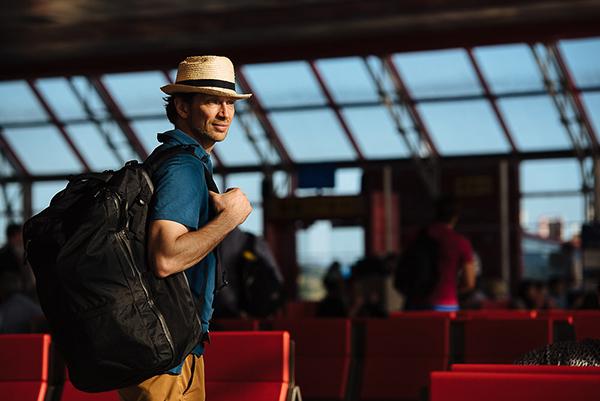 How has travel impacted your life? 
How long do you have?
For two years, I outsourced myself to SE Asia to work at a software development company for $4 per hour. I marveled at how different the world was right outside my office window, compared to what I had always known.
At lunch my first day, my hosts took me to a classic com (rice with small dishes), which is their standard lunch, just like ours is sandwiches. One of the toppings looked like a bug… actually, it was a bug. I asked if it crawled or flew, and they said fly. I really don't know what answer I was looking for.
Back at the office, we were writing software for western customers in Europe and the US. And here's the thing… when we were on the screen, our worlds were the same. But with every step away from the screen, the environment became progressively different. I parked my motorbike in a garage with thousands of others, and I drove home to an alley only as wide as my arms, with no running water for the houses in the back.
What living overseas taught me is that everyone wants the same thing. Everybody in the world basically has the same objective of being happy, safe, fulfilled, and feeling like their life means something, either to themselves or someone else. It's just that our circumstances are wildly different.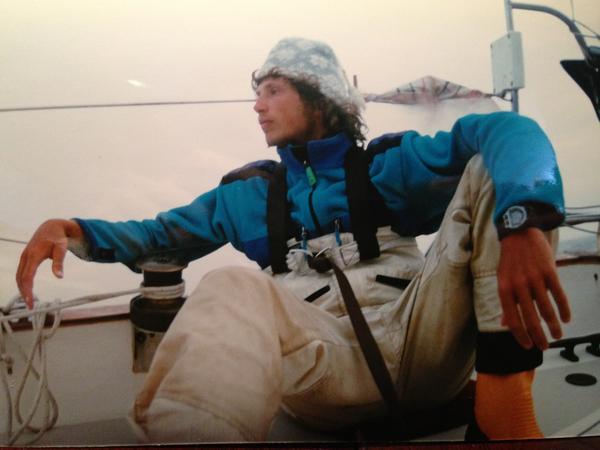 What's your favorite travel memory?
When I was a kid, I dreamed of big adventures. I can remember literally lying in bed, planning my adventures. At the time, I had six dream travel destinations that were on my list. Since then, I've been fortunate enough to knock a few of them off the list.
One that comes to mind is sailing across an ocean. I grew up sailing, and I always dreamed of making a long passage. So after graduating from college, I bought a one-way ticket to Tortola, British Virgin Islands, and hopped all the way across the Atlantic, crewing on small sailboats. The most incredible moment was in the middle of the night, standing watch on deck. I was in complete awe as the moon, enormous, rose out of the sea.
(See more from my list in a journal entry about my biggest travel dreams.)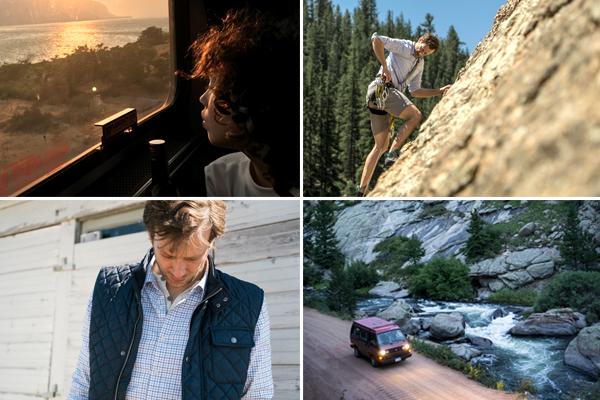 Tell us more about Bluffworks. How has travel shaped your company's vision and goals?
After thoroughly enjoying a 20-year career in software, I became unhappy enough to search for an alternative path. I was looking for freedom and wanted to align my work with what I love to do = travel and pursue my own ideas. I dreamed of a big change, of starting my own company to make products I loved and connect with other people passionate about travel around the world.
But I have a confession to make. When I started Bluffworks in 2012 on Kickstarter, in that first video – I never actually said the word travel. I just presented my ultimate pair of pants, and how they were so great at keeping up with my life. This included biking to work, shoving them in my bag on exercise days, and also travel. But that wasn't our focus.
The same is true today: we make products for men – and soon women – that power their lives. Our focus is on making clothes that look great yet are easy to care for (wrinkle-resistant, lightweight, machine-washable), and many of the features and benefits our products were inspired by the demands of travel.
We're solving a new problem that hasn't been addressed before with each of our products. There's something about the way I tick that makes me frustrated with the way things are and look for where I can innovate. I want everything to be lighter, softer, more comfortable. My passion is taking on big journeys, and I need gear that gets me there. It turns out – so do a lot of other people.
Getting ready for a trip can be anxiety inducing. What should I bring? How do I not pack too much? Will it all fit? What if I forget something? Will I get pickpocketed? … Enter any other feared mistakes here!
We know that going on a trip is one of the best moments in our customers' lives, and we can help our customers prepare for that experience and look great during their big adventures, including a busy life back home.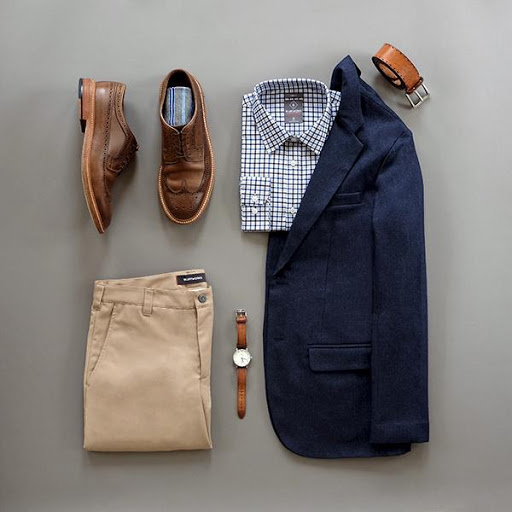 Why did you choose to support FLYTE? 
Prior to sponsoring FLYTE, I happened to have a small personal experiences with a few of the communities that FLYTE had sent on trips. I was impressed with the mission and the opportunity the organization was providing.
Warren Buffet – the famed investor – talks a lot about how lucky he was to be born under the circumstances he was. And, it was clear to me how difficult it would be for students in those communities to access travel, without the benefit FLYTE.
Combined with the impact that travel has had on my life, and the concept that people can accomplish so much more than they imagine, made me believe that just by opening a student's eyes – the to the world, to their own potential, to seeing their values – that the beneficial power of providing support to FLYTE would be huge.
We decided to support FLYTE as Bluffworks because it aligns with our company values and provides a pathway for our team to connect with something positive about travel that is greater than what we do. The team is really excited about the partnership and avenues for us to facilitate FLYTE's success through financial backing and growing awareness.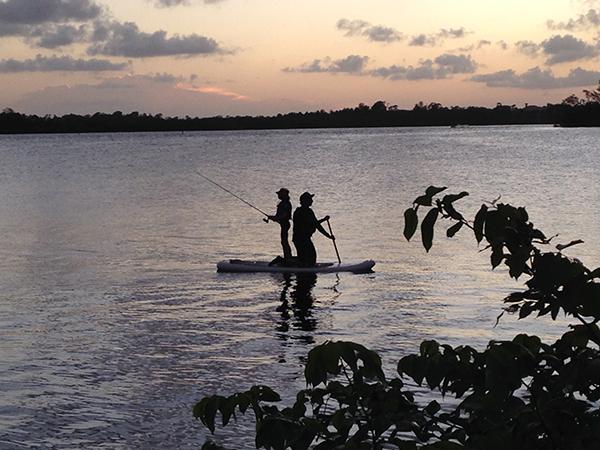 What advice would you give someone who's hesitant about the idea of traveling abroad?
My favorite idea to share is that, wherever you may be going, people survive there. As in, in all probability, your trip will turn out OK. So, the anxiety – and extra gear you're packing to stave off disaster – are both unnecessary.
At age 20, I went around the world by myself. This was in the era before cell phones, not to mention smartphones. When I returned, people asked me "how did you communicate?" I showed them the motions I used for eat, drink, sleep, and other things.
But a few tips, when it comes to packing, is to think about the destination, how you need to look, what you will be doing, and what will be comfortable. Ideally, you can cull things down to the essentials and still look great, feel good, and pack light.
As I learned from my experience in Vietnam, we're all after the same thing. And the vast majority of people I have met in the world are incredible. Like, hitchhiking across the Sinai desert, sleeping in the truck with you, incredible.
In the end, your trip is most likely going to turn out fine. Actually, the adversities you overcome may very well end up being the best parts of your journey.
Note: if you shop through the links to Bluffworks throughout this post, FLYTE will receive 10% of the order from Bluffworks (at no additional cost to you). Bluffworks is currently offering holiday sales of up to 30% off, now through November 26.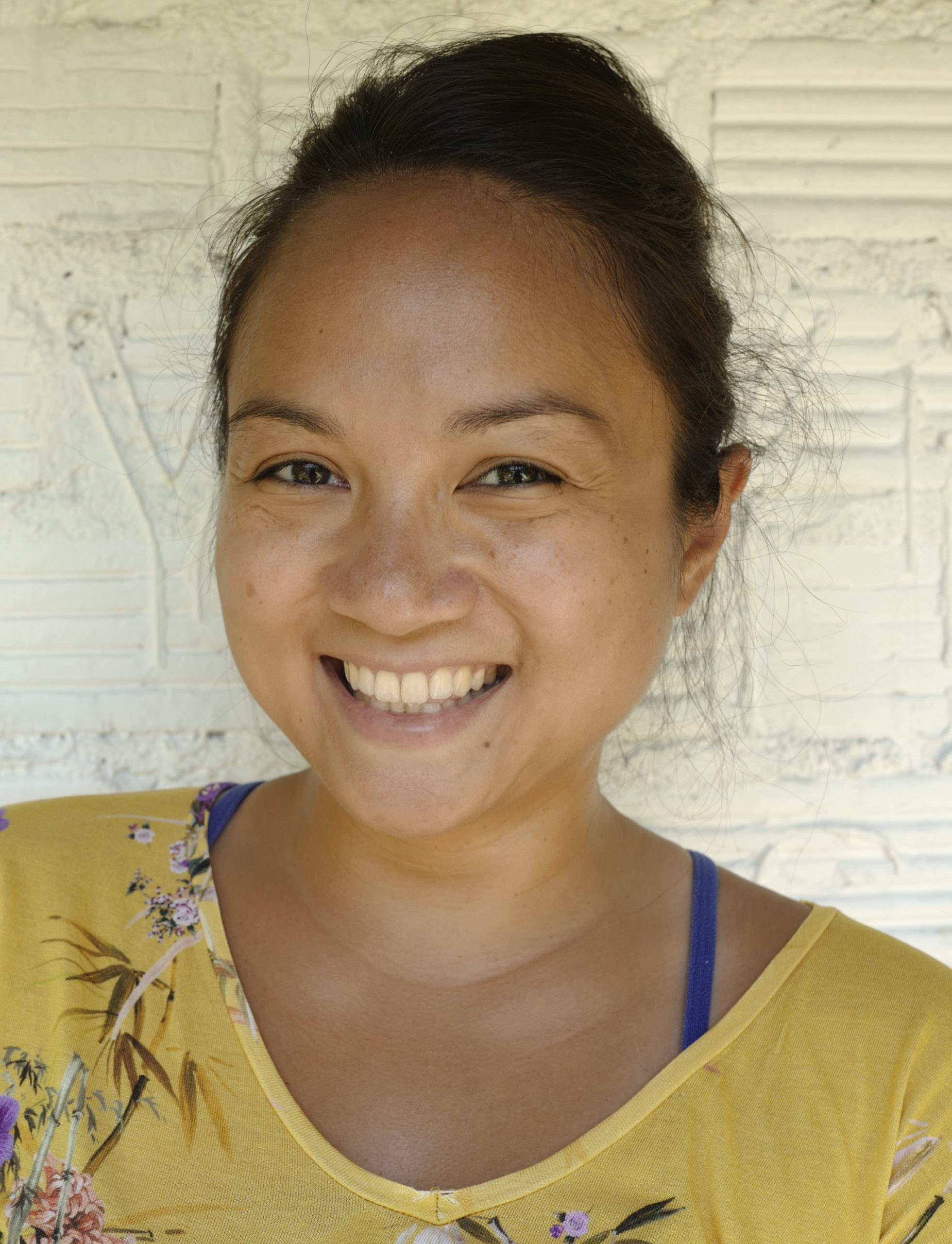 Carmela is FLYTE's Executive Director. She's also a non-profit & data science consultant, math enthusiast, remote worker, and self-proclaimed chocolate chip cookie connoisseur. Since 2012, she's been intentionally creating a life that combines her love for youth empowerment, travel, statistics, and social impact.