Donor Spotlight: Talva Burnette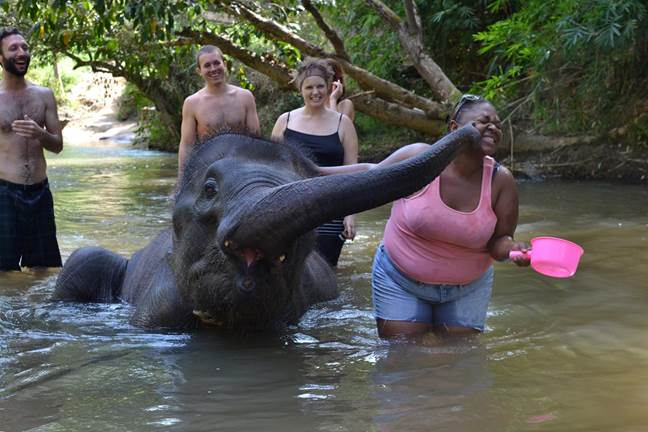 FLYTE is more than a non-profit organization. It is a community built by supporters and donors who want to empower students to change their lives – and the world – through travel.
Giving the gift of travel is at the heart of our donors' charitable contributions and Talva is no different. If she had it her way, education through travel would be part of what is taught inside US classrooms. Unyil it is, we are so grateful for everyone that chooses to support FLYTE so that programs like ours can give students the experiences they can't get at school. We appreciate your evident passion for travel and are so grateful for your generosity, Talva!
Tell us about yourself.
I was born and raised in Los Angeles, CA to Uptown New Orleans natives. I graduated from California State University at Los Angeles in 2002 with a bachelor's degree in Communication. My first venture outside of the US was in 2000. I traveled to London to stay with friends prior to beginning a month-long study abroad in Paris at the University of Sorbonne. I didn't know it at the time, but I was bitten by the travel bug and am still enjoying its effects today.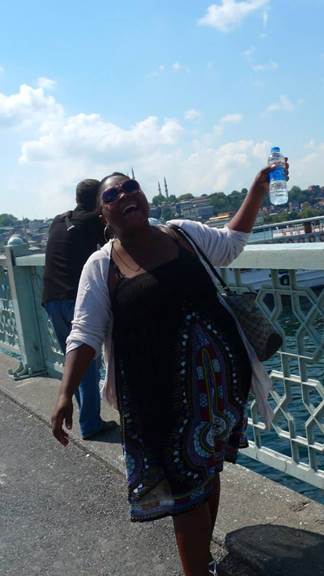 After a short stint in the television and film entertainment industry, I decided to change careers and became a travel agent. I spent the next 10 years traveling and working in the travel industry. At 38 I left America to explore an inner passion in Prague, I got my TEFL certificate at The Language House (Awesome Program!) and began teaching English. I had been to Europe several times before, but this was my first as a resident. It was and still is one of the best year and a half of my life. I like to say it was "the youngest year of my life." After teaching English in Prague and traveling throughout Western and Eastern Europe, I left Europe for Thailand and taught 10th graders English in Chiang Mai for a year, using my time there to visit both Laos and Vietnam.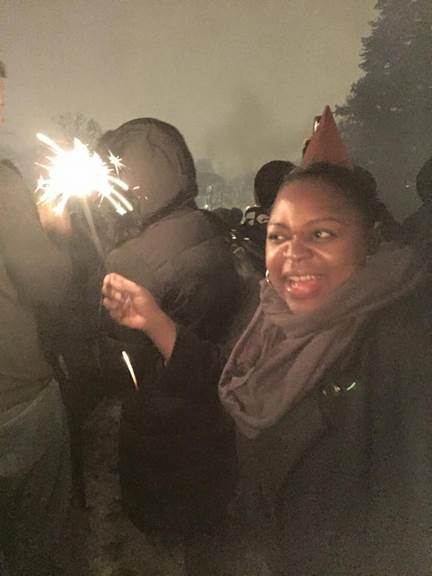 In 2015, I returned to New Orleans and threw myself into my family's local nonprofit while continuing to teach English online to Chinese and Taiwanese students. In 2018 I joined the Mayor's Neighborhood Engagement Office and have been thrilled and inspired every day to bring my personality and passion for people and communities to the District I have been charged to steward over.
Outside of traveling, I very much enjoy reading, cooking and every now and then I put my fingers to writing poetry. I collect rocks and stones; I like the idea that I have a real piece of the places I have visited and a souvenir that I am assured no one else will have. I got engaged to a wonderful man in December 2018 and now I have a buddy to travel around and misbehave with.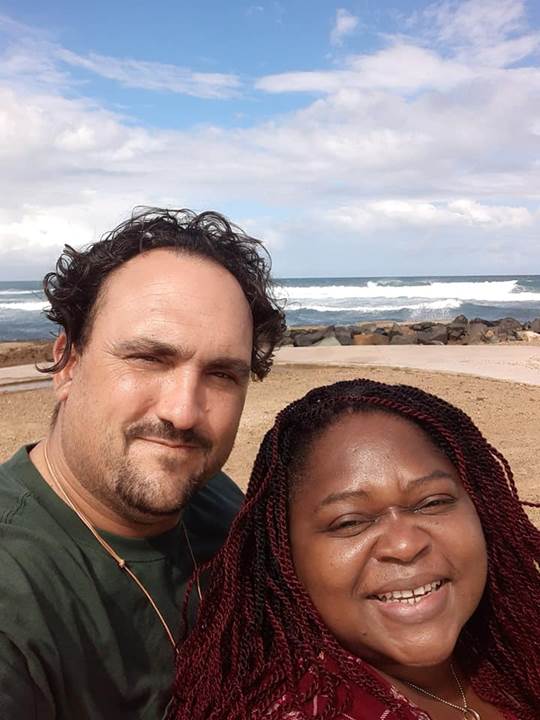 How has travel impacted your life?
Travel has grounded me and help me understand my true place in the world. Travel has educated me to the facts that I am small and so is my personal world. In learning that I have recognized that if I am conscious of others, I can contribute in big ways to the world at large.
What's your favorite travel memory?
This is a difficult question for me, being as I have visited 17 countries and about 200 cities and counting. I have been kissed on the cheek by a friendly elephant, walked up the side of a mountain barefoot (because I mindlessly wore flip-flops), danced the night away on the rooftop of a Turkish hotel, slept in a flat bottom boat on Toyota car seat cushions in the middle of the Mekong River Delta, and in a hostel with only 3 walls on a rice Paddy field in the hills of northern Thailand, rafting on a river just outside of Austin, TX and the Vltava River in the Czech Republic, but with all I have experienced I would have to say that it has been the people and animals I have met that made each place I have visited worth every minute and what warms my heart when I revisit these places in my memory.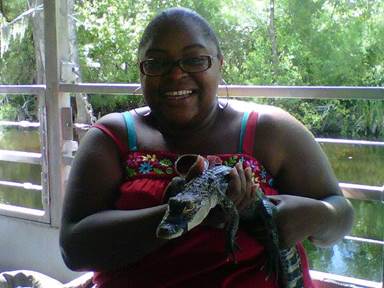 Why did you choose to support FLYTE?
Every time I have returned home from traveling, the one thing I always say is that I wish I could give everyone the gift of travel. If I had it my way, travel would be a part of the US school curriculum. I actively sought out a program that was promoting and supporting travel amongst young people. When I found FLYTE I was so excited to see a program that was dedicated to that mission and I am so proud to support it.
What advice would you give someone who's about to take their first trip abroad?
Pack light…and by that, I mean clothing and personal baggage. Most of America's issues don't transfer to other countries. When you fly away, start fresh, be open and be respectful other.  A teacher once told me to remember that, "Prague is not an extension of America and should not be treated as if it is."
Also, eat everything!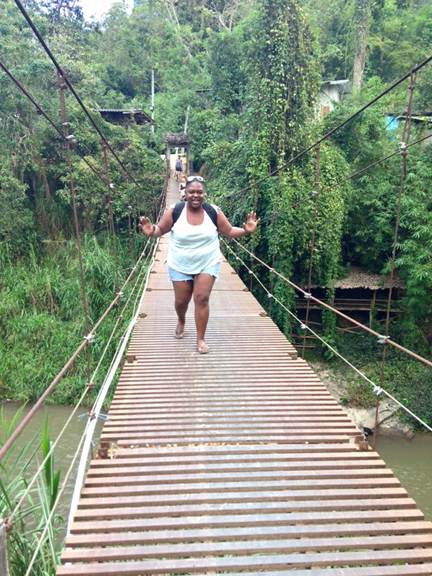 Is there anything else you want to share with the FLYTE Community?
The idea that travel is expensive is a misnomer. There are many ways to see this world on a very tight budget, believe me (I can tell you stories). I come from a poor family, but I was determined. Try a hostel, fly at night and take the many layovers, research airlines inside of the country you are traveling to, ride the bus or the train.  Let go of fear and the things you think you know and need and take the adventures as they come. Get a passport and use it! I am going to say it again….Eat Everything! The best way to learn about other countries and cultures is through their people and food. Be grateful for everything.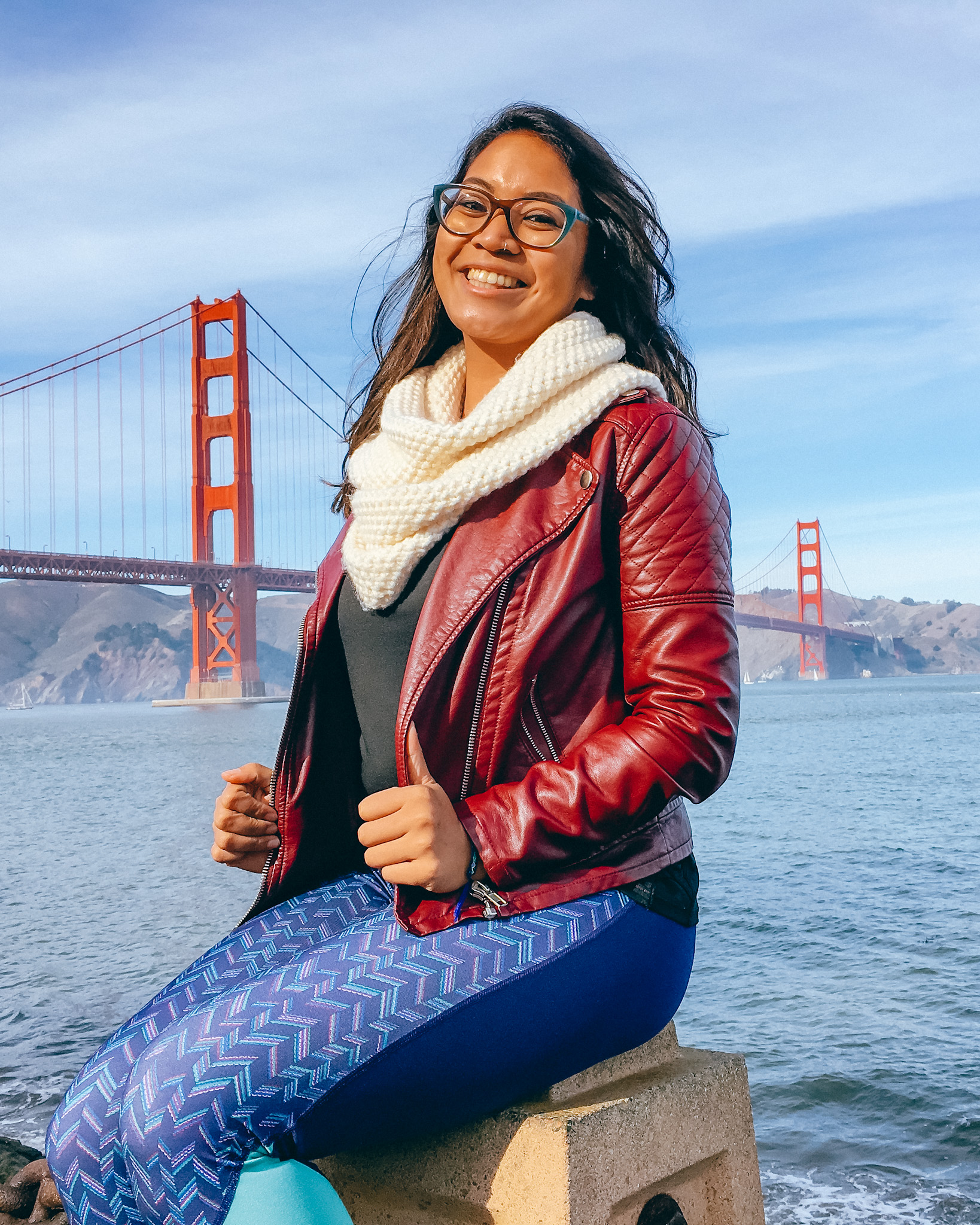 Avagail is a Filipina-American travel storyteller, content creator, and copywriter based in San Francisco Bay Area after living in South Korea for 4 years. She's passionate about amplifying BIPOC (Black, Indigenous, and People of Color) experiences in the travel sphere, empowering BIPOC Millenials and Gen Z to follow their travel or live abroad dreams, and educating people about culture through travel – locally and internationally. She has a fondness for elephants, can't start her day without a cup of coffee, believes there's always room for dessert, and hopes to one day inspire youth of color to travel the world.