Partner Spotlight: SiteSee
FLYTE is more than a non-profit organization. It is a community built by supporters and donors who want to empower students to change their lives – and the world – through travel.
We love seeing how our some of donors have drawn inspiration from travel to create businesses that empower others in their own travel journeys. Kelsey, the founder of SiteSee – a company that values authenticity, sustainability, and adventure – is the perfect example of this. We are so grateful she has chosen to partner with FLYTE to donate $5 from every item purchased that will support more youth in traveling the world!
Tell us about yourself.
I'd like to say I live a double life: by day I'm doing one thing and by night, something very different. During the day, I work full-time for an SEO Agency called OG Marketing. We're a small but mighty team of 8 people based throughout the world helping SaaS companies with their organic growth strategy. When there's not a global pandemic, we typically meet up twice a year in a different part of the world and work together for a week. 
In the evenings, I work on growing my company called SiteSee. Our apparel is made for digital nomads — designed to look polished and professional for daytime client meetings, then transition effortlessly to after-hours exploration and recreation. (More on that below!)
This year I decided to put some roots down in San Diego, CA (which is very unlike me) and my hobbies now include surfing, hiking or going on a run by the ocean. I also can't deny my addiction with TLC's 90 Day Fiancé and will usually turn it on in the evenings when I'm ready to just melt into the couch after a long day of work.
How has travel impacted your life? 
I'd say travel has impacted my life in almost every possible way — and it all started with my study abroad trip to Barcelona, Spain during my junior year of college.
I traveled with a group of about 20 other students where we each took a different internship throughout the city. During that trip, I made lifelong friends, learned about a culture different from my own and got to experience things I never even dreamt of before. I even ran with the bulls in Pamplona (much to the discomfort of my parents). 
Above all, my biggest takeaway from that trip was the self-confidence that I gained. I came back to the States as a more empathetic and compassionate person. It ultimately planted a seed in me that from that moment forward, I never wanted to stop exploring. And I haven't since.
Now as a full-time location-independent marketer and business owner, my life is built around travel and exploring new countries and cultures.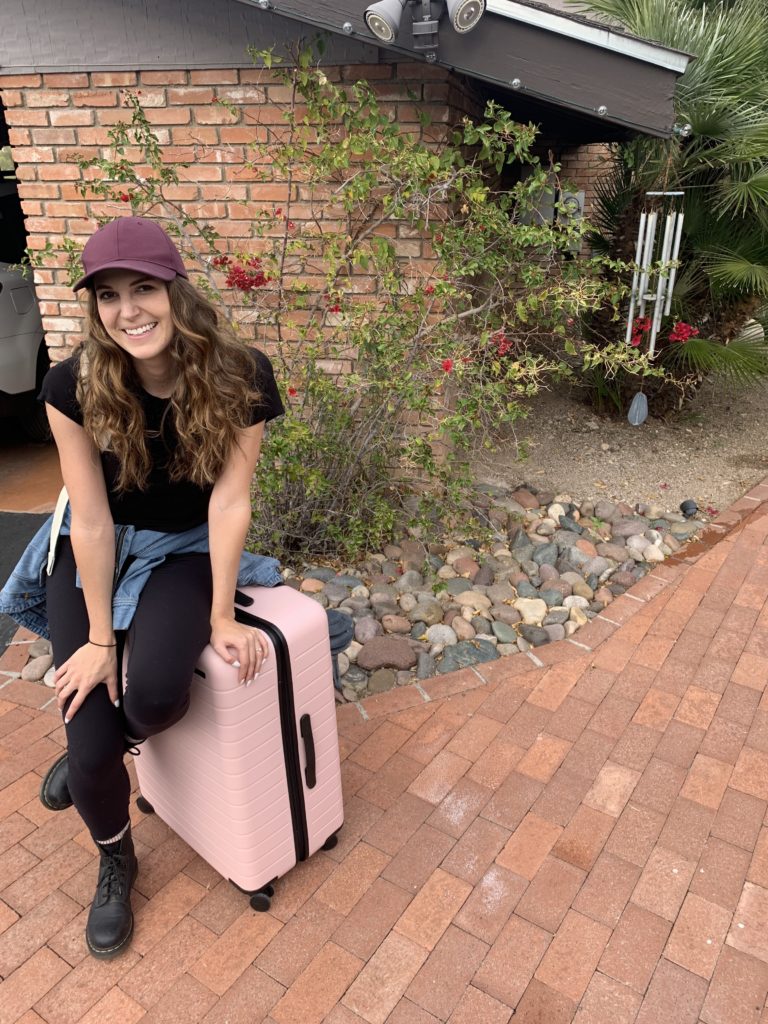 What's your favorite travel memory? 
Oof, there are so many to choose from.
If I had to narrow it down to one, it would be exploring the Bagan temples in Myanmar. When my best friend and I decided to leave Thailand last minute and book a flight to Myanmar, we had zero plans and expectations. After waking up in a hostel in Bagan, we rented electric bikes and rode to dozens of pagodas throughout the day. It felt as though we had this ancient city of Bagan to ourselves. We finished each day by watching the sunset across thousands of pagodas in the distance. It was one of the most beautiful moments in my life.
Tell us more about SiteSee. How has travel shaped your company's vision and goals? 
SiteSee launched in October 2020, but I have been working on the brand since December 2019 when I was traveling and working throughout Mexico. At that time, I realized I had a hard time packing for this kind of lifestyle and found myself wearing something professional, at least on the top half, for my Zoom client calls during the day. After I finished work, I found myself running back to my Airbnb to change into something more comfortable. I realized there was a need for clothing that fits this lifestyle — working by day and exploring by night. After doing some research and coming up short, I realized no one was addressing this group of traveling professionals and decided to create my own. 
SiteSee is dedicated to creating beautiful, sustainable and functional pieces for digital nomads and female travelers. We value environmental sustainability, respectful cultural exploration, and supporting small business and artisans. We care about our planet and are invested in contributing to the preservation of Earth, not the destruction. This is why all the materials that are used to create  our products and packaging are high quality, eco-friendly and as sustainable as possible.
Our #1 goal is to always support travelers in their pursuit to never stop #goingplaces.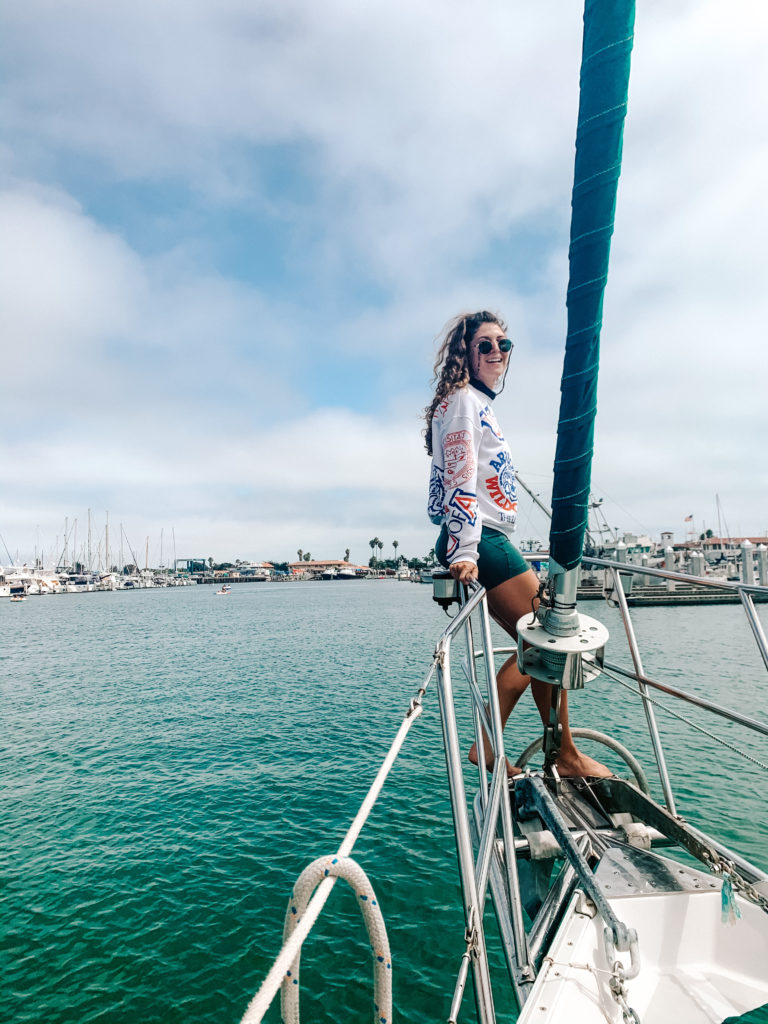 Why did you choose to support FLYTE? 
Travel teaches us so much about others and about ourselves. I truly believe it's life's greatest teacher and I want everyone to have the opportunity to travel. No matter where you're from or who you are, you should have an equal opportunity to experience a new country, new culture and new way of living. 
When I created SiteSee, I wanted to give back in some way and FLYTE hit all the boxes. Now $5 from every item purchased will go towards supporting this organization.
What advice would you give someone who's hesitant about the idea of travelling abroad?
Just got for it. The scariest thing you'll ever do is buy the ticket — the rest comes naturally. 
I swear the best feeling in the world is landing in a new country, having no idea what it's like, but knowing an adventure is about to unfold. You deserve to have that feeling.
And if anything, travel always makes for a good dinner story 🙂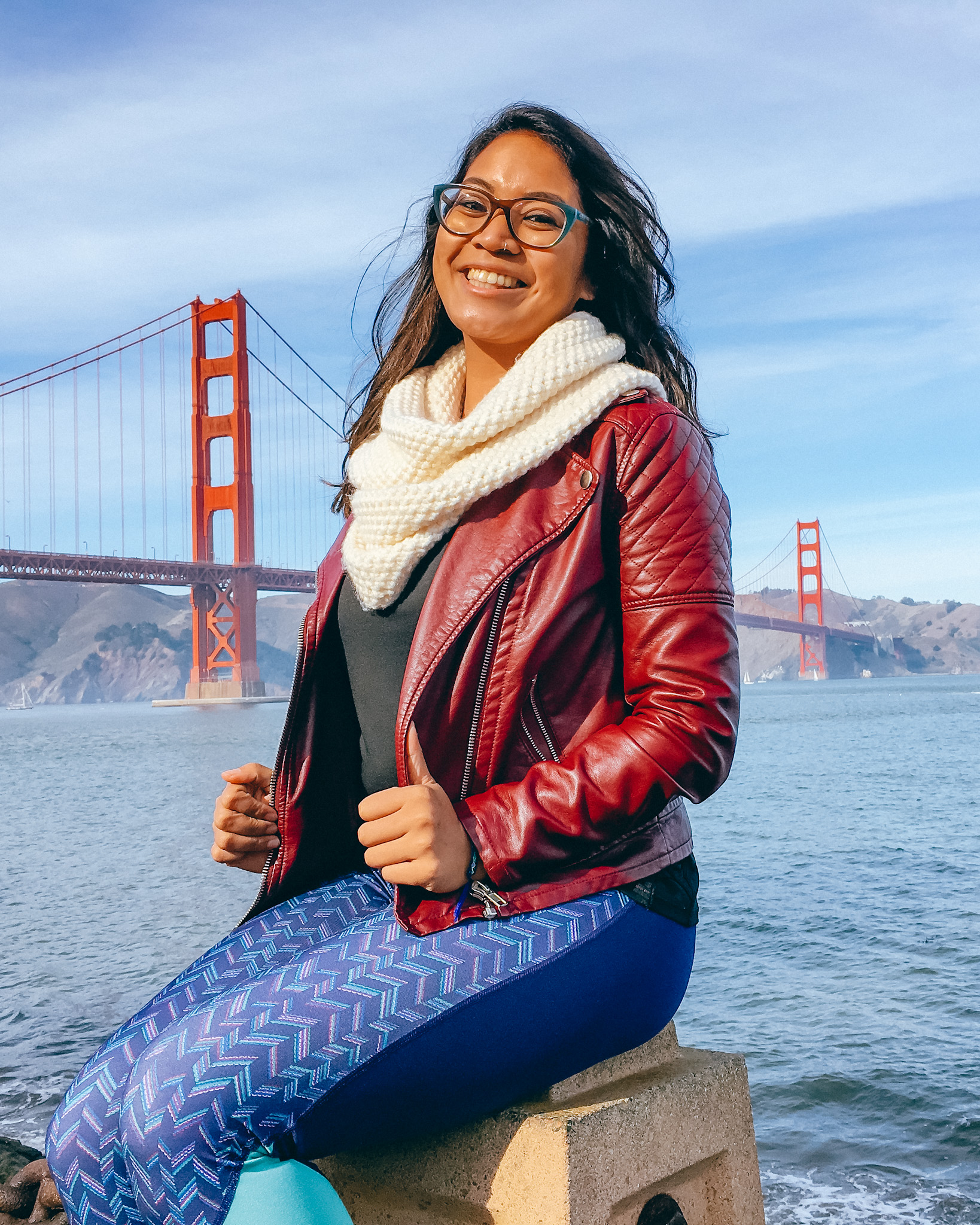 Avagail is a Filipina-American travel storyteller, content creator, and copywriter based in San Francisco Bay Area after living in South Korea for 4 years. She's passionate about amplifying BIPOC (Black, Indigenous, and People of Color) experiences in the travel sphere, empowering BIPOC Millenials and Gen Z to follow their travel or live abroad dreams, and educating people about culture through travel – locally and internationally. She has a fondness for elephants, can't start her day without a cup of coffee, believes there's always room for dessert, and hopes to one day inspire youth of color to travel the world.