Partner Spotlight: Cassandra Santoro, Travel Italian Style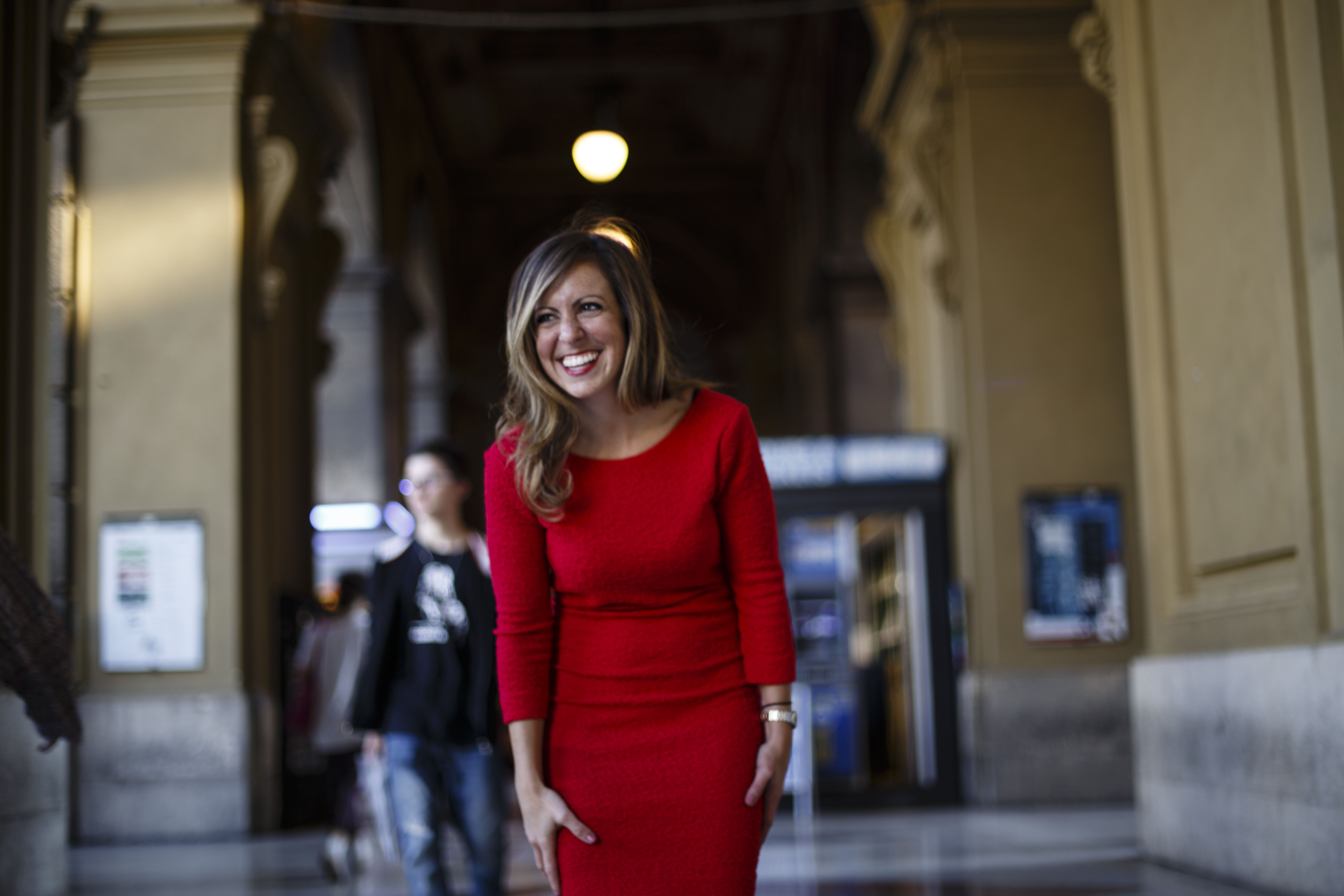 FLYTE is more than a non-profit organization. It is a community built by supporters and donors who want to empower students to change their lives – and the world – through travel.
We're incredibly lucky to have many entrepreneurs in our community. Cassandra is one of them and has been one of our supporters from the beginning. Inspired by her father, she created her company, Travel Italian Style, over 10 years ago where she designs life-changing travel experiences for clients. She's purpose driven, reflective, and passionate about her work and we're so grateful for her support and generosity.  
How has travel impacted your life? 
After the passing of my Sicilian American father in 2002, I began to feel a shift in my lifestyle. The career path I had chosen and the future plan I had in mind no longer seemed appealing. I felt I wanted to see, do, and be more.
This is when I see a "pop-up" advertisement appear on my computer for a 3-month internship and travel experience in Italy. Being my father was a first-generation Italian American, I saw this as a sign and an excuse to see and experience our heritage first hand.
When I arrived I was beyond flawed by how I felt. Although I did not speak a word of the language and the lifestyle was the exact opposite of what I originally imagined for myself, I felt as if I belonged in this country.
Besides the beautiful sites, food, and history, traveling Italy gave me back something I lost – hope. Every day of traveling was full of learning, growing, and teaching and I couldn't get enough. It has been almost 12 years since that day and I still believe there is nothing more rewarding and life-changing then my Italian travel experiences.
What's your favorite travel memory?
In 2006 during this first travel to Italy, I booked a trip with some new friends to the Verrazano castle in Tuscany. It was my first time in a castle, wine tasting, and most importantly seeing the infamous Tuscan Hills. As we left the city of Florence behind us, I could see the castle and the countryside of Bella Toscana in the distance and I cried!
I was so overwhelmed by the colors, tiny cobblestone villages along the way, and the way the horizon and land met, I can remember it all so clearly. When we entered the castle we were welcomed by a long family style table covered with a crisp white cloth, plates filled with local cheese, meats, seasonal fruit and of course endless bottles of local Chianti wine.
The view from the table was the same breathtaking hills I had witnessed for the first time just a few moments before. When we sat down the laughs, conversation, and stories began and lasted for hours. It was a beautiful day that taught me the real meaning of travel and what Italian's call la dolce vita, the sweet life.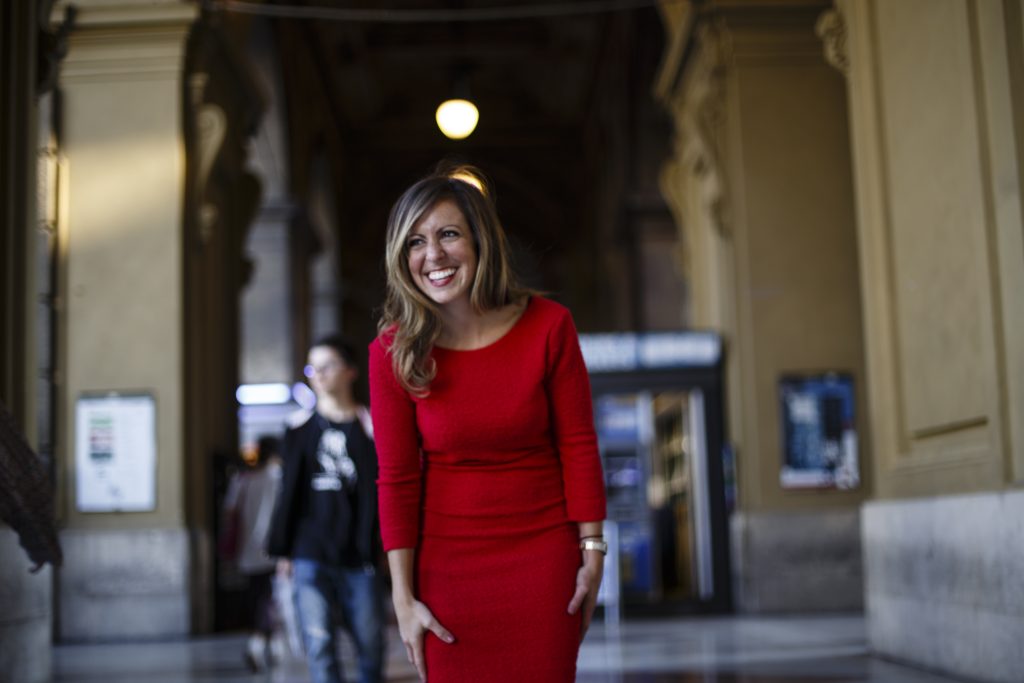 Tell us more about Travel Italian Style. How has travel shaped your company's vision and goals?
I created Travel Italian Style in order to share my love and knowledge of Italy. I knew my travels introduced me to experiences, sites, and lessons that even Google may not be able to find and I wanted to be able to share this with others, especially those who dream of Italy as I do!
This is when I launched my Custom Travel Planning services. I handcraft each client's trip to Italy helping them see and experience Italy the way they dreamed of in a stress-free and meaningful fashion. While my company has now expanded in many directions, such as Italian heritage research trips, to small group tours, and even motivational speaking events, my main goal is always the same.
To help make my client's Italian travel dreams a reality. Originally I had this idea to only sell experiences in which you would see and live like an Italian local. I wanted to bring others into my world. However, I realized something important. Travel is personal and not everyone has the same dreams and goals.
As a traveler myself, I love exploring small towns and unique towns and villages but I also truly enjoy walking major sites such as the Vatican or one of the famous historic Palaces in Naples. I also love small family run restaurants but I appreciate Michelin Star dining experiences.
If I felt this way, I bet many others feel the same too! Each person should have a chance to see and experience their Italian travels the way they want it and my job is to support them!
This is when I decided not to categorize myself as one type of travel planner but instead of being more of Italian travel dream maker. This means whether the clients want a fully planned luxury itinerary, an authentic week of Italian life, or a mix of both, I can confidently provide them with all these services. The most important trait I learned as a traveler is to be open-minded and well rounded and this proved to be true even more as a business owner in the travel sector!
Why did you choose to support FLYTE? 
I choose to support FLYTE, first and foremost because of the mission. Just as I mentioned early, this organization promotes and celebrates the idea that everyone deserves to travel. Why? Because traveling can change your life.
I also appreciate the FLYTE Team. I know them, I understand their personal passion for joining this venture, and I am grateful that the money goes directly to the mission of the organization. I also am grateful for the treatment as a donor and sponsor. I am made to feel appreciated and a true part of the organization, which shows the morals and ethics of the
leadership behind it all!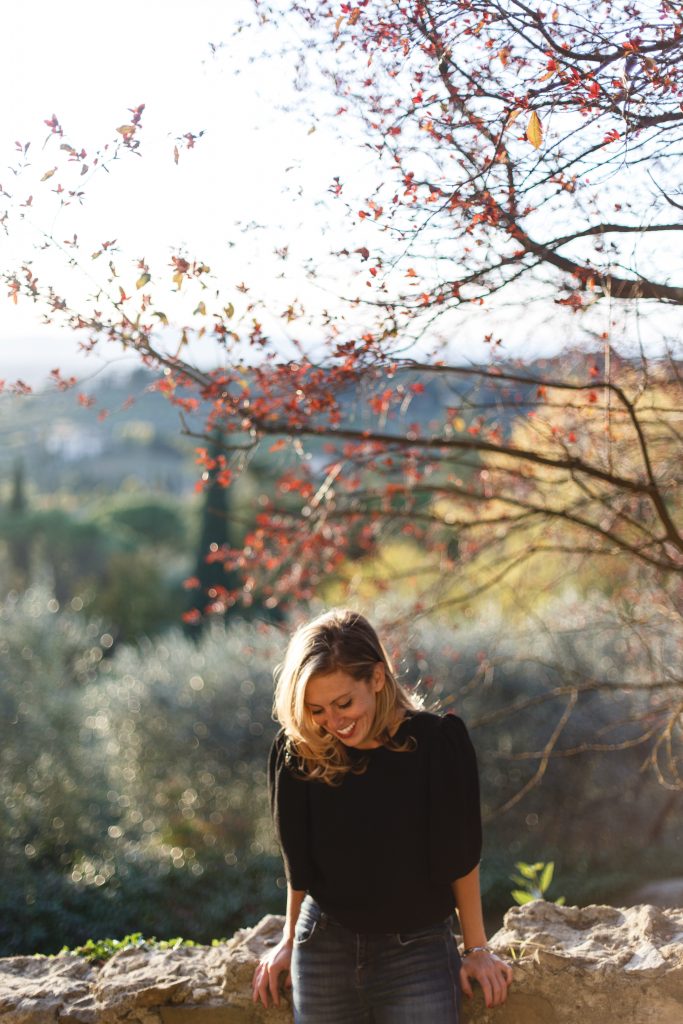 What advice would you give someone who's hesitant about the idea of traveling abroad?
For those who are hesitant and worried about traveling abroad, I would have to say this: Fear is normal but don't let it stop you. Almost everything that I have ever done in life started with fear, even traveling.
I was nervous about taking that plane 12 years ago to Italy, but I did it and it changed my life. It was scary to leave the corporate world and start this company but I am happier than I have ever been. I even used to try and talk myself out of attending networking events, simply because I feared not fitting in. However, when I walked through those doors, I not only met a whole new group of travelers, I met friends who eventually become my support system.
Staying where you are, staying safe, sometimes feels like the right thing to do. But if you have the itch, the desire to see and be more, as I did 12 years ago, take a chance and make it happen.
Motivational speaker Les Brown said it best, "If you do what is easy, your life will be hard but if you do what is hard your life will be easy!" Nowadays, there are so many tools such as travel planners, blogs, and social networks that can assist you along the way – you are never alone!
If you try it and it's not for you, then at least you can say you took a chance and gave your best. If you try it and you love it, I bet you will be happier than you have ever been before and you will never look back. Life is meant to be lived so don't let it pass you by!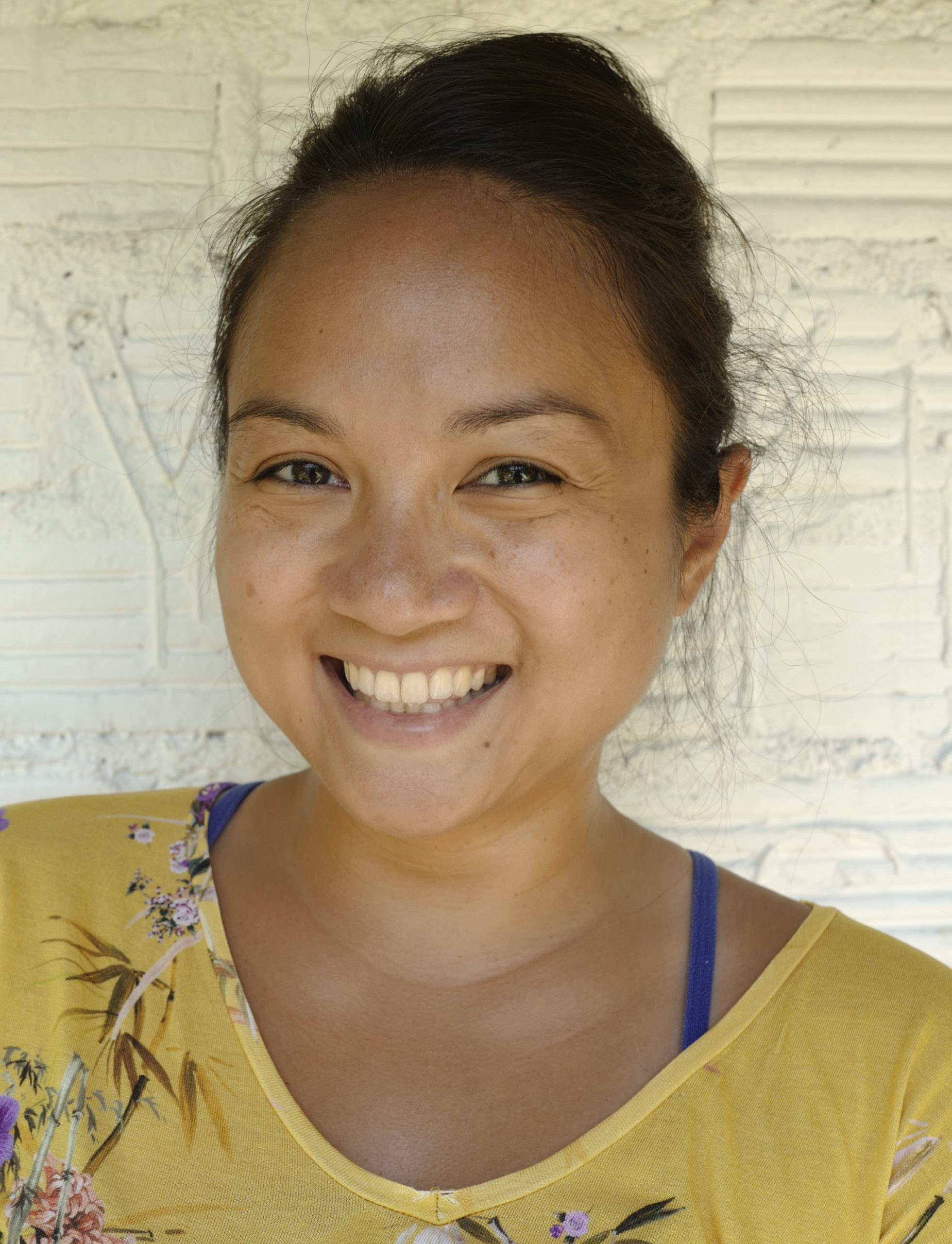 Carmela is FLYTE's Executive Director. She's also a non-profit & data science consultant, math enthusiast, remote worker, and self-proclaimed chocolate chip cookie connoisseur. Since 2012, she's been intentionally creating a life that combines her love for youth empowerment, travel, statistics, and social impact.