Donor Spotlight: Ingrid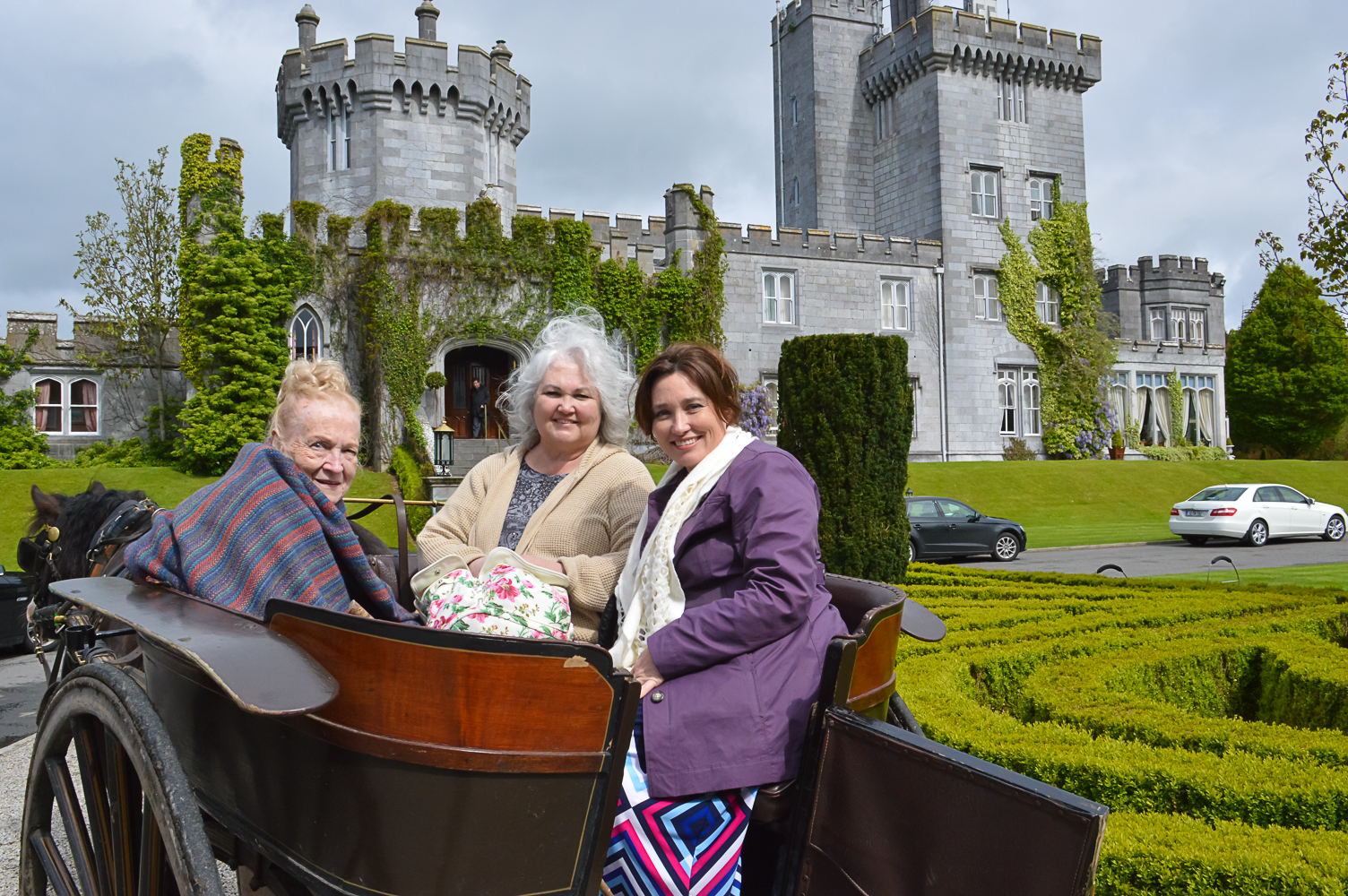 FLYTE is more than a non-profit organization. It is a community built by supporters and donors who want to empower students to change their lives – and the world – through travel.
The FLYTE Team met Ingrid during Travelcon in September. We loved learning about her inspiring work as a photographer – she tells truly authentic stories about how people live their lives across the world. After learning about FLYTE, she generously donated on the spot and continues to support our students. Travel is all about forming genuine human connections. Ingrid's work and how she interacts with others is the perfect reflection of this belief. We're so lucky to have met her at Travelcon and honored that she's part of our FLYTE Community. 
Tell us about yourself.
I'm Ingrid McQuivey, and for much of my married life, I've lived in Washington State. My husband, Dave, and I have three sons with the oldest being twenty-four and the youngest, sixteen. We are an average American family with two dogs and a lot of stinky shoes. Living in the Western part of Washington has allowed us to hike through old-growth forests to white water rushing over volcanic rock; camp in a vintage RV that sometimes worked and sometimes didn't; kayak against mountain backdrops or through channels of tall reeds, and dart along the Pacific Coast looking for small, sand-burrowing razor clams.
As for my professional experience, I've been a photographer for over a decade, with the last few years specializing in travel and humanitarian photography. I'm also a freelance travel writer for online and print publications, and I run a new travel blog: Exploring Humanity. My work is focused on Cultural and Heritage Media. I have a passion for telling the everyday stories of people.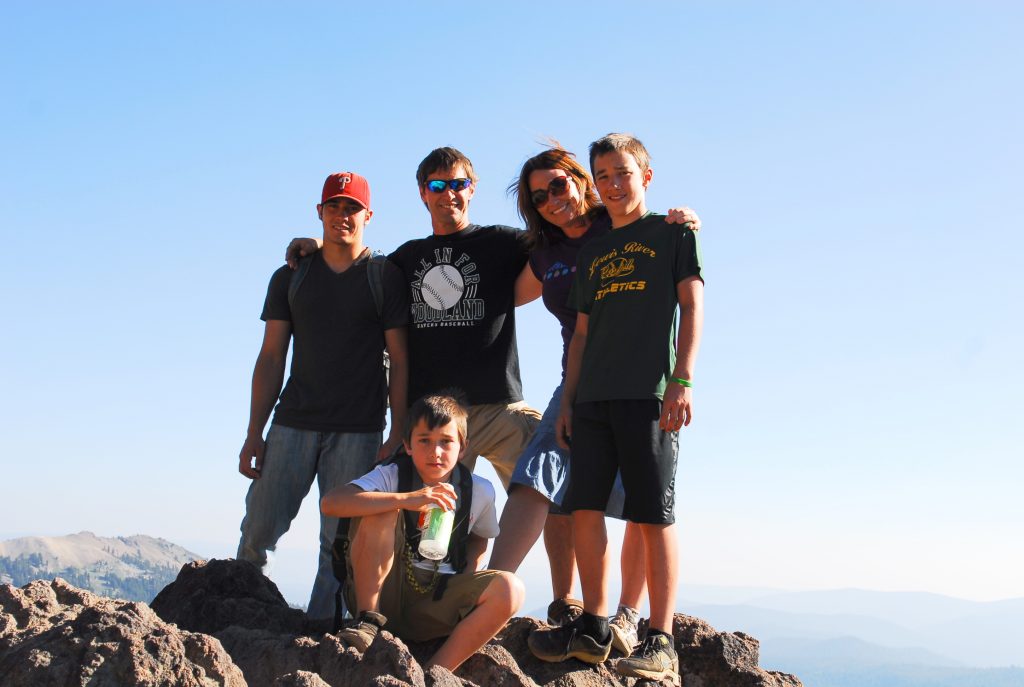 How has travel impacted your life? 
When I was a young girl, my family had little money for travel, so I have a few early memories of planned vacations, except for an occasional trip to visit family during the holidays. However, despite our lack of regular travel, we moved a lot. At the age of five, my parents hired a mover to pack up our belongings in North Carolina and hauled our stuff to Utah. After the initial move and throughout my upbringing, we moved on average every one-and-a-half to two years from house to house, city to city, and state to state. Because my family relocated often, I was forced to meet and make friends quickly. My sister disliked starting over, but I thrived on it. I learned early on that a new place meant new surroundings to explore, including a serene forest with a small pond a field away from my home. My childhood became the catalyst for my wandering spirit. I have not traveled as much as I'd like on an international level, but my upbringing taught me to always look for adventure in your own backyard.
What's your favorite travel memory?
At the moment, my favorite travel memory happened in Dublin, Ireland, with my mom and eighty-four-year-old Grandma Yvonne who struggled with Alzheimer's. My grandmother's great-grandparents emigrated from Ireland to the United States around 1880, and she had always dreamed of visiting the homeland of her Irish ancestors. Us traveling to Ireland fulfilled the trip of her life.
We arrived in Dublin after an overnight flight, checked into our hotel, and headed to bed. As we struggled with getting our bodies to settle down and go to sleep, I noticed a soft light casting shadows on the wall next to me. I raised my hands and wiggled my fingers to create dark, moving images across the white surface. My mom and grandmother spotted the dancing shadow figures and began to giggle. After a long flight, we were slightly delirious with fatigue, and because of it, what should have been a few moments of laughter, ended with us howling until our eyes teared up.
For the rest of the trip, my grandmother didn't speak much, and she has since passed away, but the joyous rollicking of her sweet laugh ringing in a Dublin hotel room will always stay with me.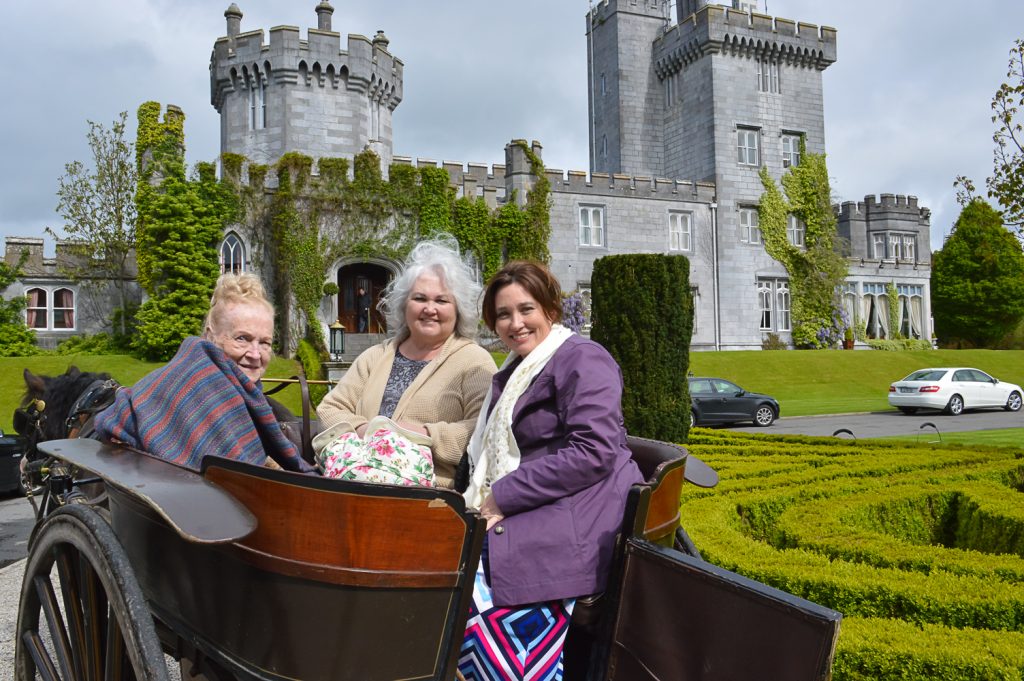 Why did you choose to support FLYTE? 
When my oldest son was sixteen years old, he traveled to India with the social enterprise, ME to WE. While there, he worked side by side with the local community to help build a school. The following is a direct passage from the journal he kept while in India:
"I'm sitting in a nice hotel in one of the main tourist spots in Rajhistan, Mt. Abu. I'm sitting next to a TV, on a plush chair surrounded by luxury, and I am looking out the window at true poverty. As I am comfortable and warm, people just 30 yards away are living in houses made from mud and tin roofs. These people are the ones who barely get by. The ones living below the poverty line, the ones who have next to nothing. I feel hypocritical.
In this hotel are the rich men of India. They are spending hundreds of dollars a night to stay here, while people just outside would jump for joy if somebody gave them 30 rupees. The rich are sleeping next to the poor and doing nothing about it. The division between the rich and the poor is so obvious and blatant. On the left, you find a four-star hotel, and on the right, you have mud huts. I find it fascinating yet sad.
You might say that India is an entire world away and that helping these poverty-stricken people is nearly impossible, but a similar division exists in our society [The United States] also. We see people every day, in our own town, that barely get by. You can help these people."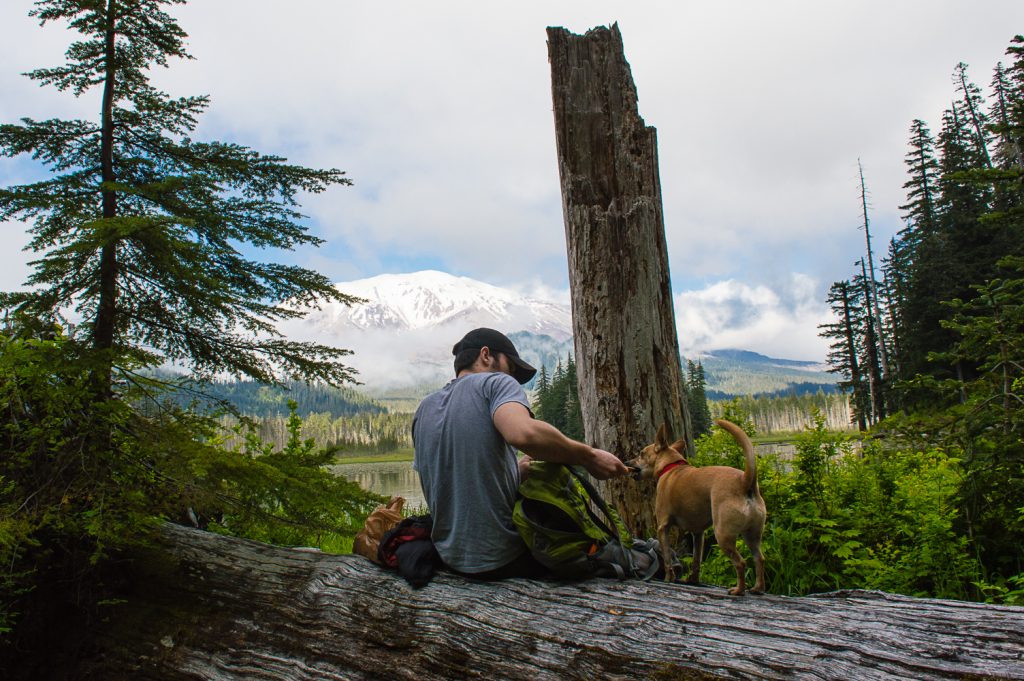 The single trip to India changed my son's perspective of the world around him. Recently, I attended Travelcon18, and when I heard about FLYTE, and the organization's goals of "sending students in underserved communities to meet people from other cultures, and to expand their worldview," I thought of my son and the deep, abiding internal growth which happened because of his experience. I've personally witnessed the long-term, life-affirming effects travel can have on youth – that's why I chose to support FLYTE.
What's your biggest piece of travel advice? 
As a travel photographer, my most significant piece of travel advice is to carry most of your camera equipment onto the plane with you. No exceptions.
As an ordinary traveler, my advice would be to record your travel memories – and I don't mean a quick post on social media. Write down or film your thoughts and feelings; how an experience touched your senses; conversations with family, friends, or other travelers; the details of a place, or whatever you may want to remember. Throughout my life, I have visited much of the United States, and have generalized memories of my trips, but I can't recall my oldest son's reaction when he first saw the faces of Mount Rushmore as a toddler. Photos are good. But they don't capture everything.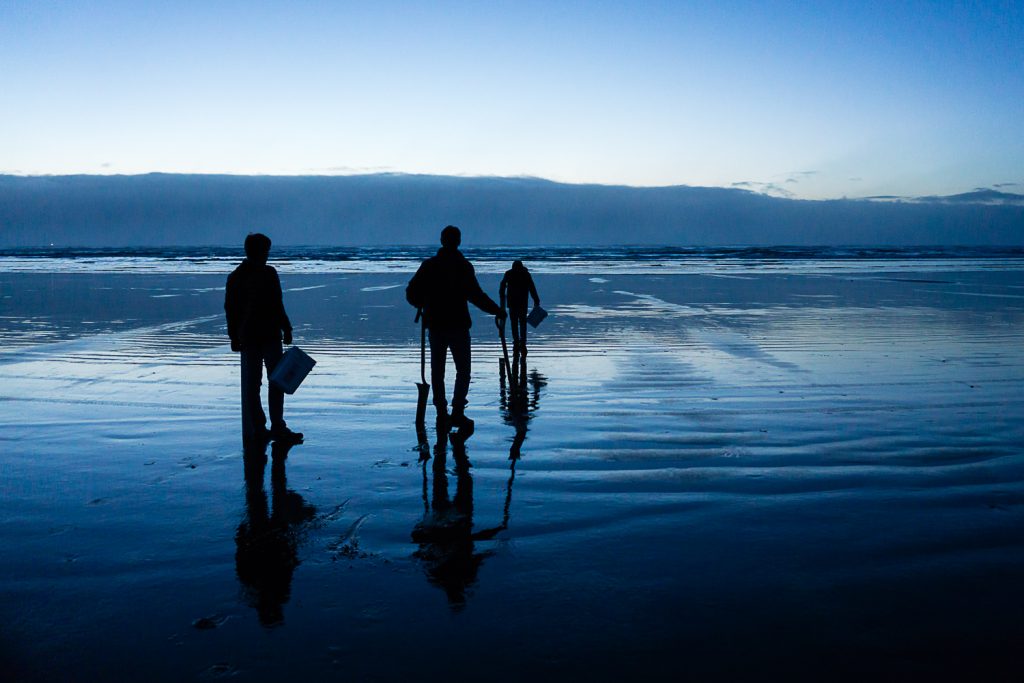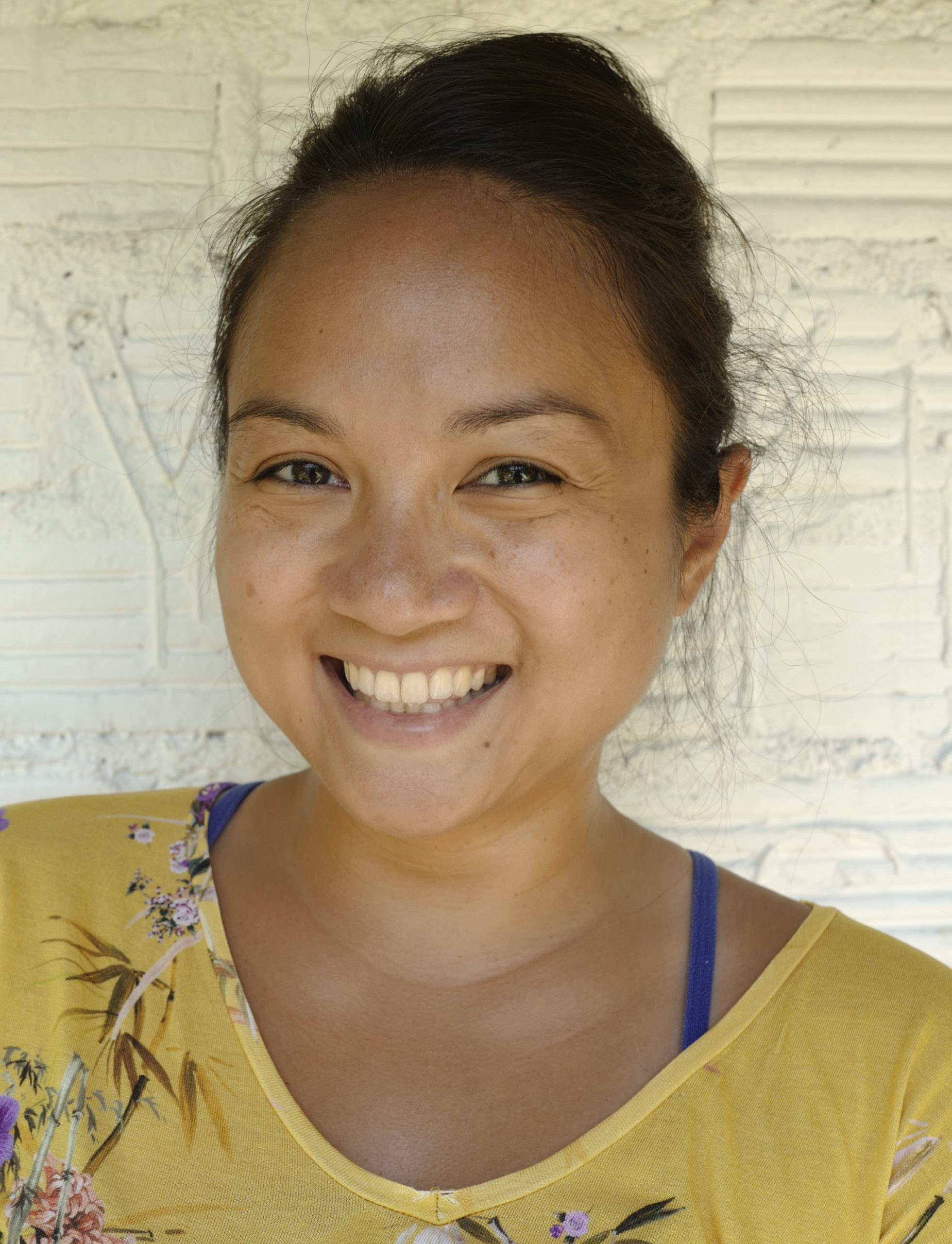 Carmela is FLYTE's Executive Director. She's also a non-profit & data science consultant, math enthusiast, remote worker, and self-proclaimed chocolate chip cookie connoisseur. Since 2012, she's been intentionally creating a life that combines her love for youth empowerment, travel, statistics, and social impact.