Donor Spotlight: Ryan Howard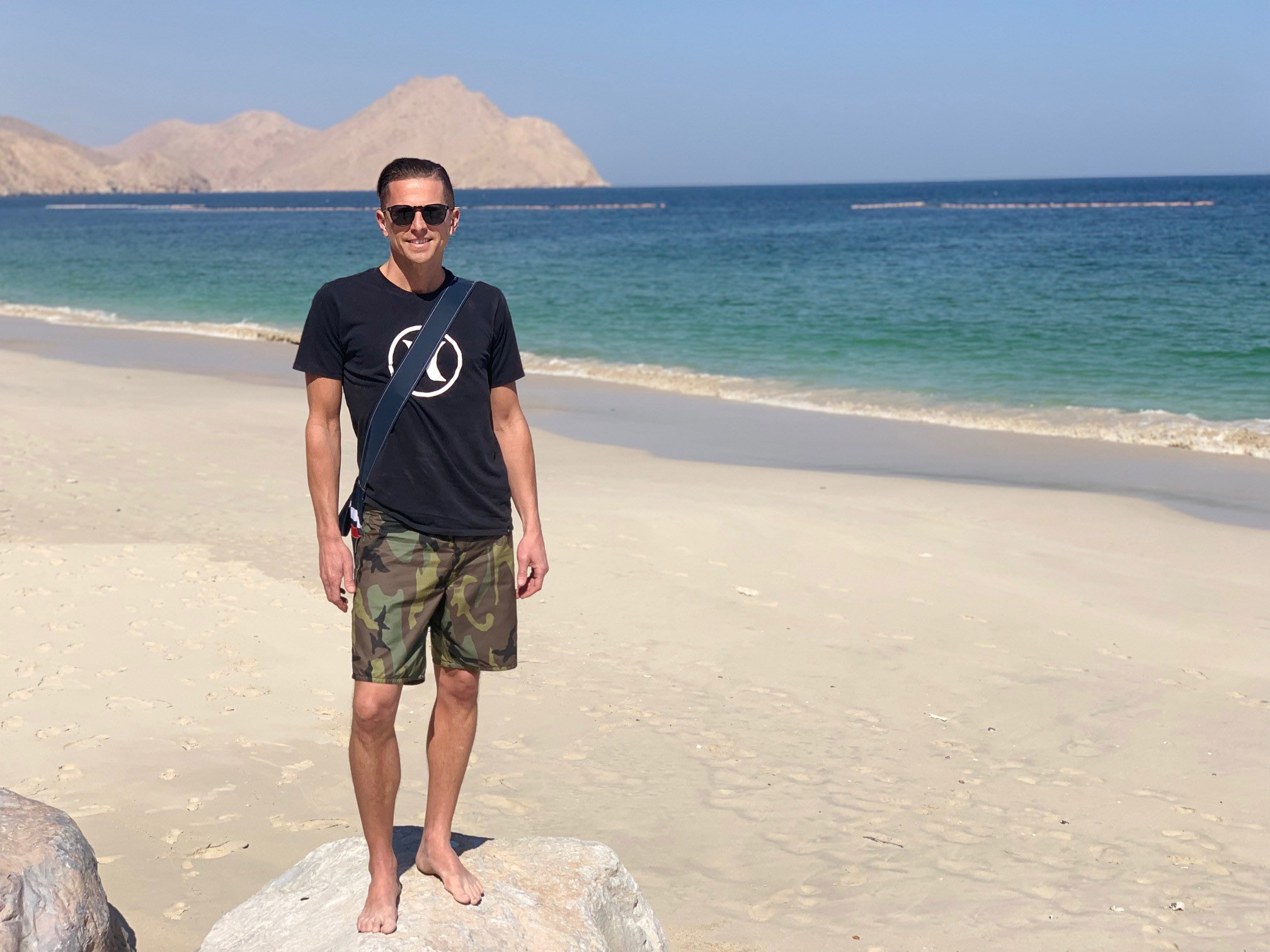 FLYTE is more than a non-profit organization. It is a community built by supporters and donors who want to empower students to change their lives – and the world – through travel.
There are many reasons our donors choose to support FLYTE and each one is special to us. This week, we are particularly honored that Ryan chose to support our students in memory of his grandmother who always supported his love of travel, which started 25 years ago. Thank you Ryan for your generosity and sharing your incredible travel stories with us!
Tell us about yourself.
I grew up in the suburbs of Philadelphia in a small town called, Malvern. From the time I could walk until I graduated high school, my only neighbors were my family. My grandparents, Robert and Marjorie Marsh, purchased the land for it's beautiful rolling green and serenity. My aunts, uncles, cousins, and grandparents all lived within a stone's throw from our house. With family values at the core, it was a beautiful place to grow up.

How has travel impacted your life?
When it came time for me to head off to college, I was eager to explore the rest of the world. My family was in full support and encouraged my decision to take a Gap Year. In the Fall of 1996, I began my travels. It started with a few months of conservation and volunteer work along the eastern coast of Australia.
Next, I headed to Africa to teach English near the Kenya – Uganda border.
Living in a mud hut with no electricity or running water for 3 months can teach you an enormous amount of humility. I saw firsthand how families can work together, how communities can support each other, and how there is a BIG difference between "needs" and "wants."
On that trip, I quickly learned that my Malaria mosquito bite was small in comparison to the life-altering bite of the "Travel bug."
I was hooked!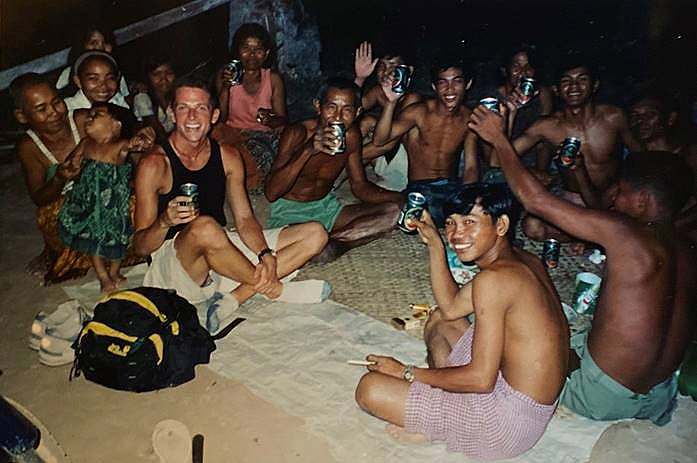 What's your favorite travel memory?
I was traveling solo through Cambodia and had just flew from Phnom Penh to Siem Reap. While exiting the airport, I walked into the usual roar of energetic and eager taxi drivers. I quickly choose the friendliest face I could find. A motorcycle taxi driver named, Noi.
On the ride to my hotel, (and hanging on for dear life with my backpack strapped to my shoulders), we immediately engaged in conversation. Noi's English was great and before long, we stopped for Khmer coffee (Cambodian coffee is only second to Vietnamese coffee!). Noi stayed by my side and showed me around Siem Reap for the remainder of my visit. Sure, he would be getting paid to hang out with me (as I wrote in my travel journal, "I hired a friend"), but his hospitality was sincere. On my 3rd day in Siem Reap, Noi thought it would be fun if I had my own motorcycle. Next thing I know, I'm at his house and taking the keys to his brother's motorbike.
We spent that entire day riding freely on small dirt roads, crossing rice paddies on narrow tracks of land and off the beaten path. We were far away from any tourists and I felt so alive. The day ended with us stopping by a small Cambodian village to ask for petrol. We ended up staying for hours. These people came from nothing, yet they offered everything. When the fresh coconut water ran out, Noi and I decided to ride into a town to buy the village something else to drink. We returned with a case of beer. (Looking back, I don't think I should have encouraged alcohol consumption, but I was 22 years old and lacked good judgment!)
It was nighttime and the village was far from electricity. Under the moonlight, we cracked open the case of beer (sharing them with both men and women) and laughed hysterically while Noi tried to translated our conversations.
I've since returned to Cambodia, but to this day, that first trip remains my most prolific travel experience.
Why did you choose to support FLYTE?
I chose to support FLYTE in honor and memory of my Grandmother, Marjorie Marsh. Both her and my Grandfather (Robert Marsh) were life-long advocates of giving back and helping others. Last year, my Grandmother passed away. She always supported my love of travel and I know she (and my Grandfather) would be proud to see the gift of cultural experience and learning abroad get shared with FLYTE's participants.
What advice would you give someone who's about to take their first trip abroad?
My advice would be similar to that of Simon Sinek – 'Start with Why.' As your journey is about to begin, you should know why you are going. Maybe it's to help others, or to broaden your understanding of a new culture. Maybe it's to stand out from the crowd and do something different or meaningful?
Whatever the reason is, it's YOURS. Knowing why you chose this journey will help serve as motivation should there be any roadblocks along the way. Sometimes flights get cancelled, language barriers get frustrating, and homesickness temporarily shows its face. This is when remind yourself why you're there. It's your purpose (no matter how big, or how small!).
Oh, and take loads of pictures. ????
The best photography advice I received was from someone I met while traveling in Egypt. Impressed by a room full of beautifully framed travel photography, I asked how they captured so many perfect shots. He said it's simple … "The key to taking good photos is …. Take a lot."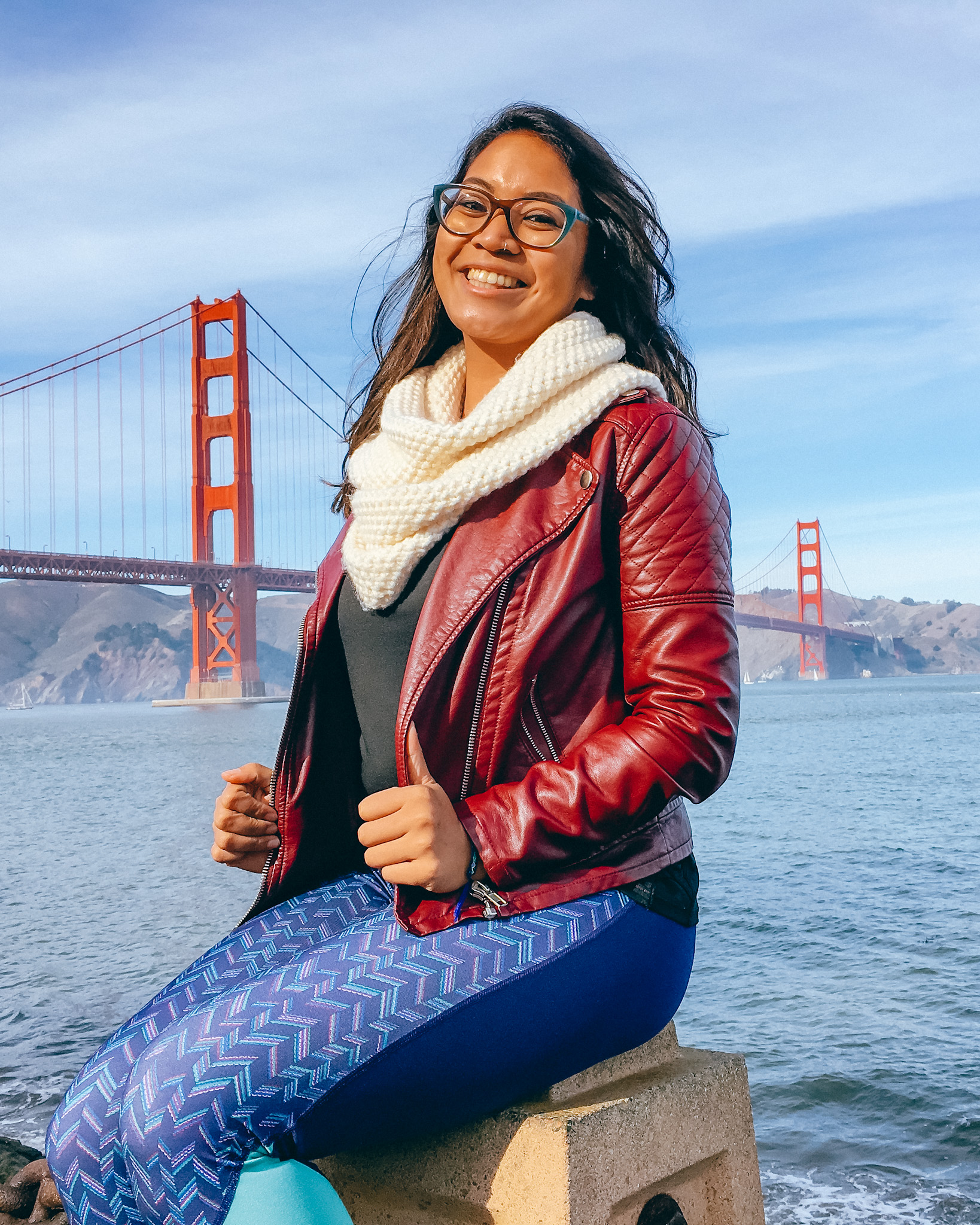 Avagail is a Filipina-American travel storyteller, content creator, and copywriter based in San Francisco Bay Area after living in South Korea for 4 years. She's passionate about amplifying BIPOC (Black, Indigenous, and People of Color) experiences in the travel sphere, empowering BIPOC Millenials and Gen Z to follow their travel or live abroad dreams, and educating people about culture through travel – locally and internationally. She has a fondness for elephants, can't start her day without a cup of coffee, believes there's always room for dessert, and hopes to one day inspire youth of color to travel the world.