Alumni Spotlight: Ahmad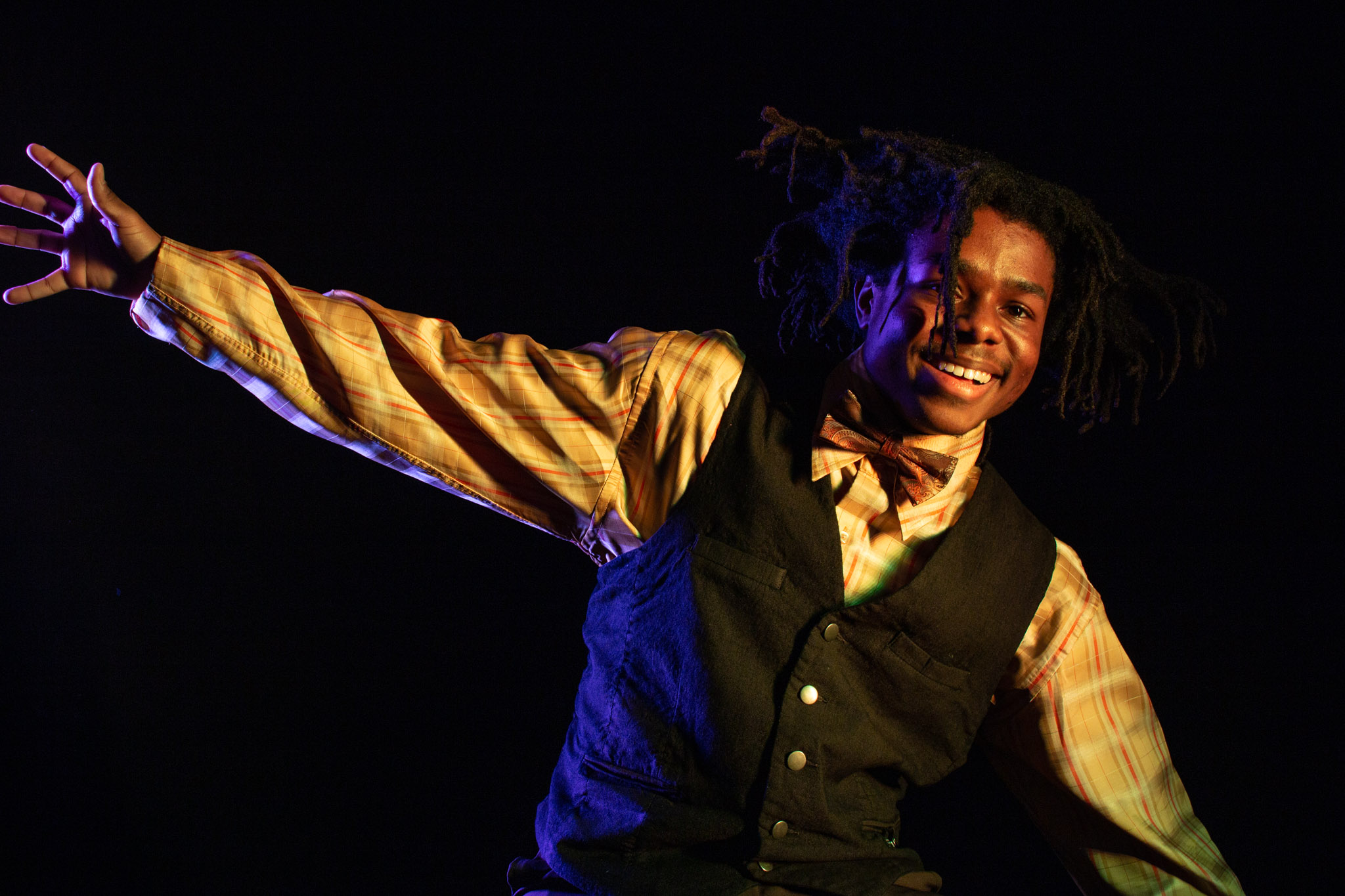 Here at FLYTE, we love catching up with our alumni! When our students travel, oftentimes the impact of their experience goes beyond the duration of their trip. The connections they make, the lessons they learn, and the passions they discover are ones that stay with them for a lifetime. 
Today we're highlighting Ahmad, an artist and student of The EZ Street Music Industry Academy and Project Create DC, who traveled to Cuba in 2016. We're grateful that Ahmad shares his art, how he fully embraced his travels (even with barriers), and how he's carried the experience nearly five years later.
How did your trip to Cuba impact you? 
In life I believe that we all routinely do and create habits within our schedule whether we are conscious of them or not. For me, having a natural love and passion for writing, I found myself every morning on the trip journaling. Most of what I was journaling were poems instead of actual diary entries but they all were experiences being documented on the trip in real time.
This consistent act of getting up in the morning to write on the trip would have a huge impact on me considering that I am doing the same exact thing in the form of songwriting as an artist and rapper right now. Seeing this habit be formed/created within the circumstances of the trip provides me with an even more deeper appreciation for the fact that I was able to go because all of it down the line would come full circle within my life.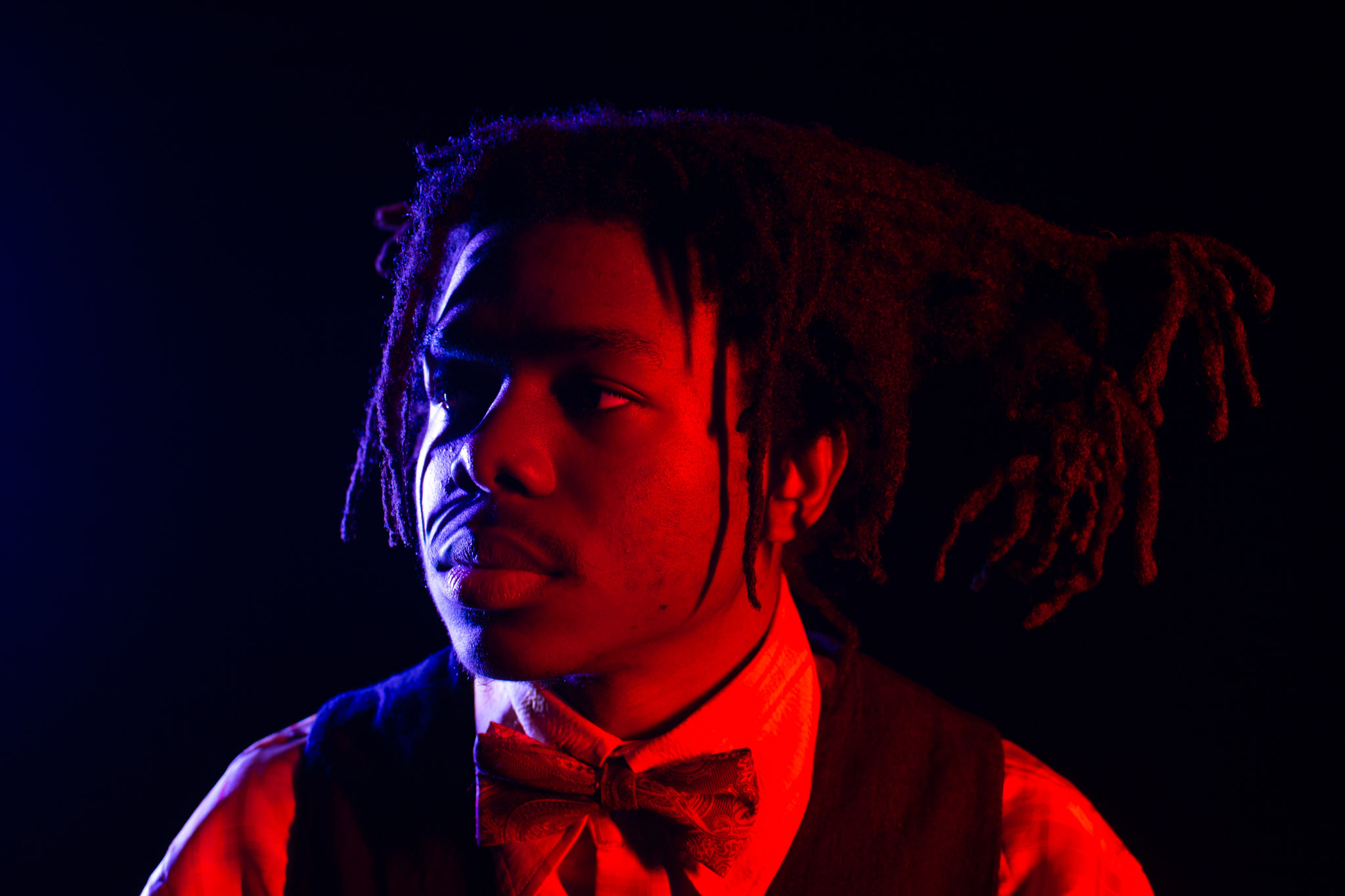 What's your favorite travel memory?
The great poet Henry Wordsworth Longfellow stated that: "Music is the universal language of mankind." Through being on the trip I got to witness that quote on full display! We had just arrived in Cuba and we stopped past this restaurant (that I sadly do not recall the name of what it was). But neither the restaurant or the food itself provided a memorable experience for me, instead it would be the live musicians and entertainers who were performing within the restaurant.
The language barrier of me speaking fluid Spanish and them speaking fluid English could have not stopped the power of human connectivity through and from music. I found myself being so invested into their performance from me clapping, to responding to certain words that they would call out to us as a crowd (formally known as call & response), and even down to me getting up from my table to dance alongside them on stage (especially once they performed "Bailando").
Though this experience was relatively early within the trip and I would have SO many other great moments after, that one in particular for me means a lot because it gave me a glimpse into what it looks like when people bind together through an essential thing that connects us all as human beings on earth.  
You did a lot of journaling and reflection during your trip, could you please share some of your favorite pieces with us?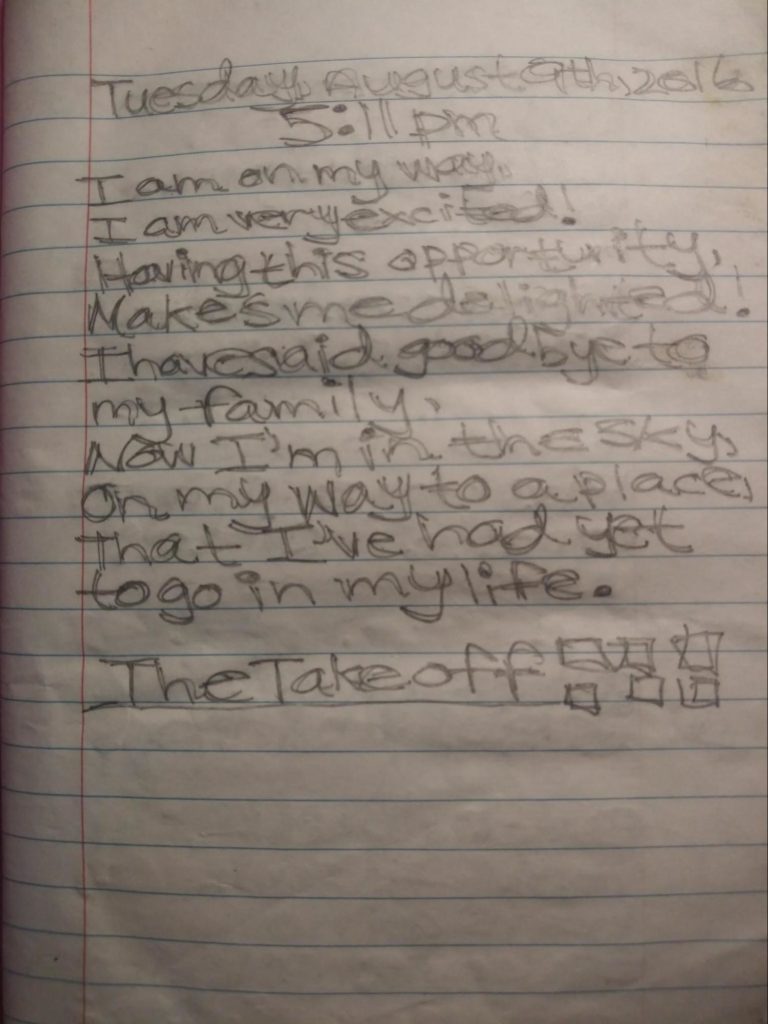 "The Takeoff"
By Ahmad Woodard

I am on my way,
I am very excited!
Having this opportunity,
Makes me delighted!
I have said goodbye to my family,
Now I'm in the sky.
On my way to a place,
That I have yet to go in my life.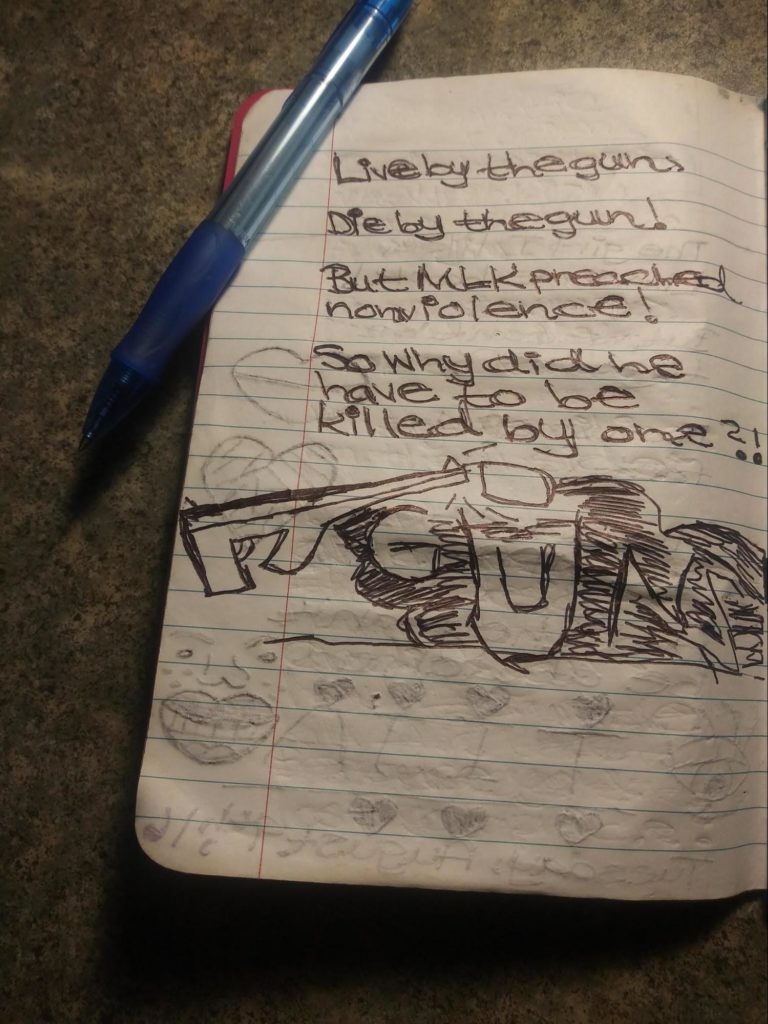 "Guns"
By Ahmad Woodard

Live by the gun,
Die by the gun!
But MLK preached nonviolence!
So why did he have to be killed by one?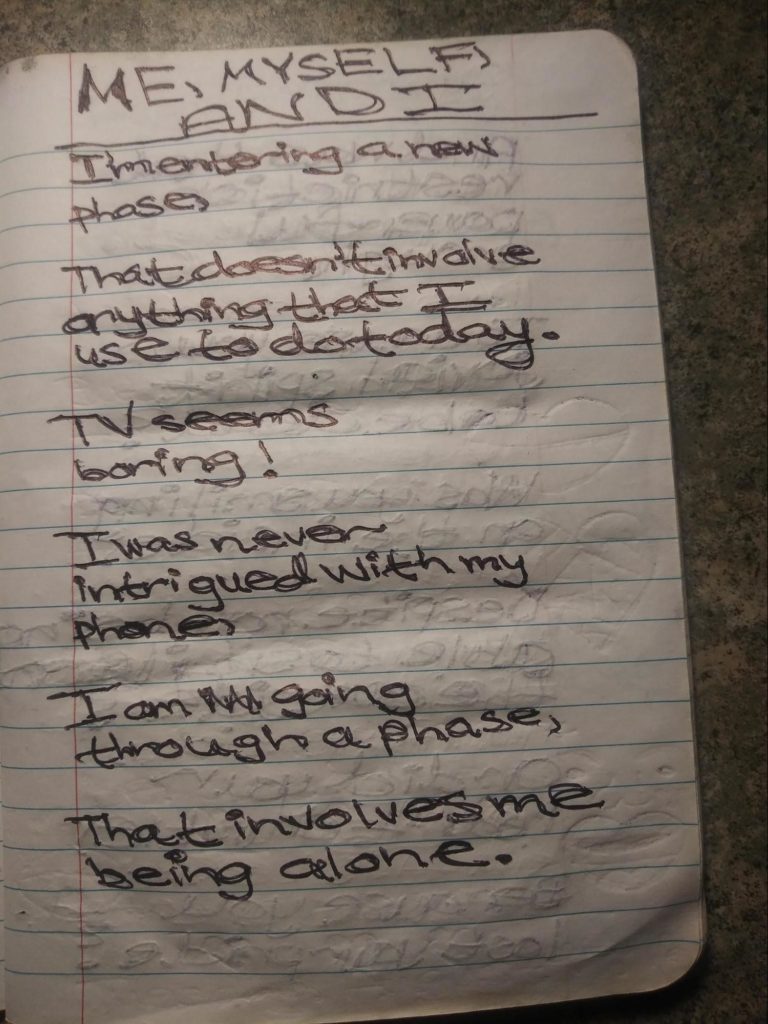 "Me, Myself, And I"
By Ahmad Woodard

I'm entering a new phase,
That doesn't involve anything that I use to do today.
TV seems boring!
I was never intrigued with my phone,
I am going through a phase that involves me being alone.

What was one thing that you found most surprising that you didn't know before the trip?
For me, it would have to be finding out that Cuba would be in celebration of the Cuban Revolution. What would later on be even more astonishing was the fact that this would be the last time that Fidel Castro would be alive to celebrate the revolution with the entire country. So to know that I was fortunate enough to be in Cuba during such an historic/important time within their culture and history made me feel that I was in the country for a purpose that was bigger and beyond me.
What advice would you give someone who's hesitant about the idea of traveling abroad?
To definitely take that chance even in the uncertainty and unfamiliarity that you may have pertaining to traveling abroad. Travel in general can really open you up to the possibilities that lie out in the universe, not to mention that it also provides you with a great amount of clarity for those who may feel lost and are in need of guidance at a particular moment in time.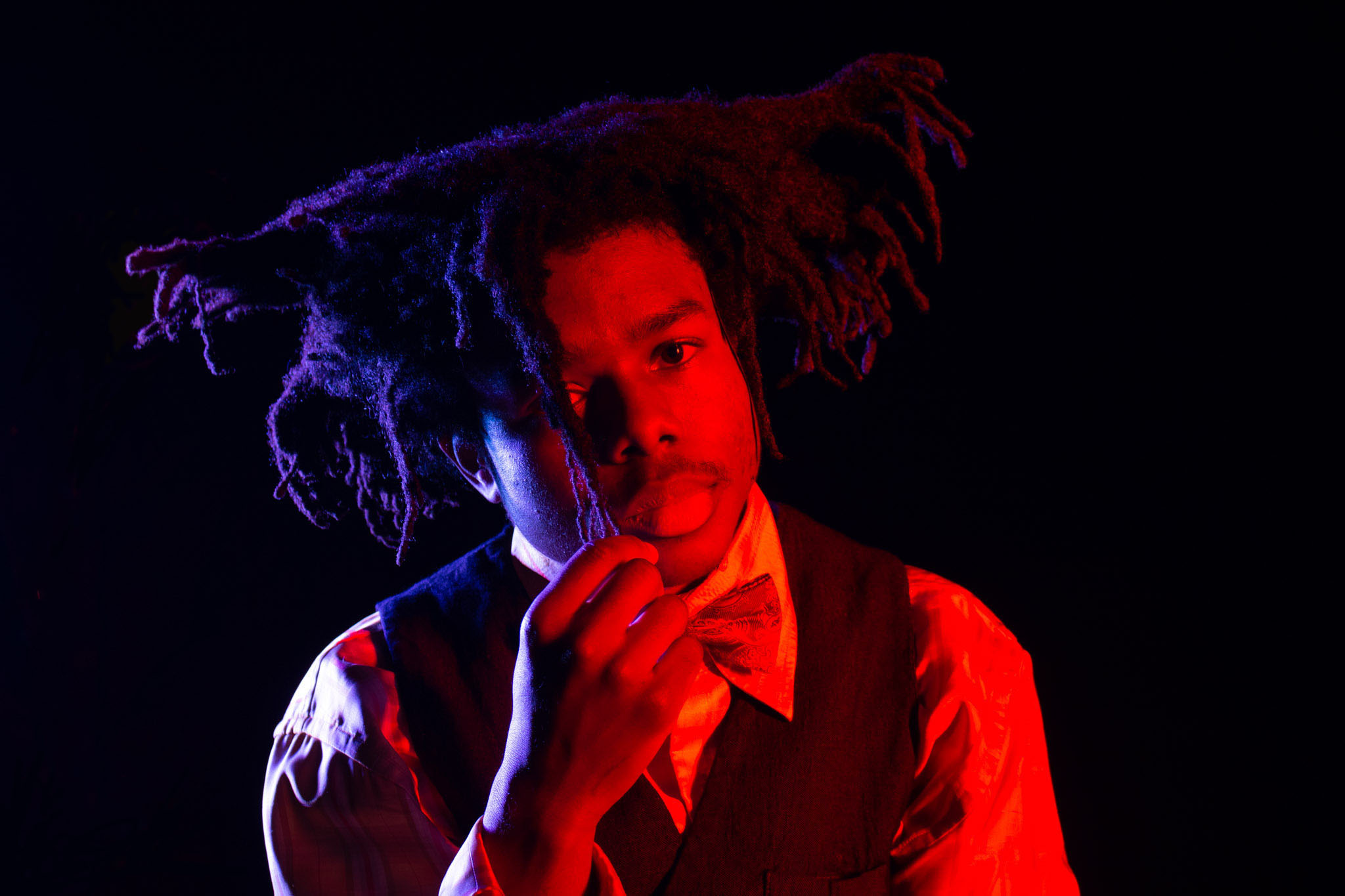 What's something exciting happening in your life right now that you'd like to share with our FLYTE community?
Well, other than being a full fledged artist I am also a student within 2 non profit organizations by the names of "The EZ Street Music Industry Academy" & "Project Create DC". Both of these programs have been very instrumental within my development as an artist and also my artistry, I would be remiss if I didn't take the time out to use this opportunity and platform to acknowledge them.
What's one of your big life goals?
One out of the many big life goals that I am setting out for myself is to leave behind art (i.e. music) that shall be around for eons to come! To create work that'll always be in the hearts, minds, and spirits, of those who had the pleasure of experiencing it whenever they did or whenever they do.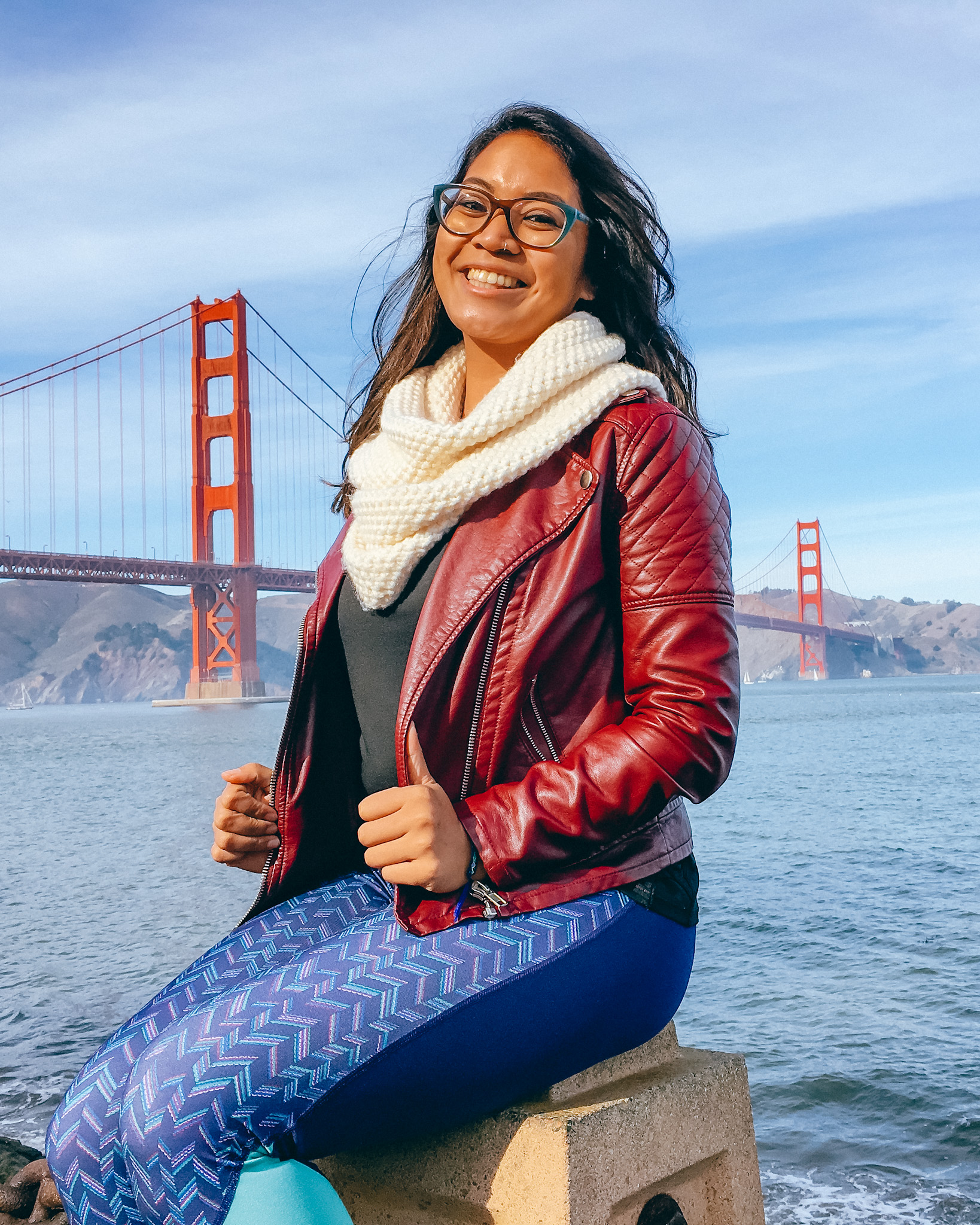 Avagail is a Filipina-American travel storyteller, content creator, and copywriter based in San Francisco Bay Area after living in South Korea for 4 years. She's passionate about amplifying BIPOC (Black, Indigenous, and People of Color) experiences in the travel sphere, empowering BIPOC Millenials and Gen Z to follow their travel or live abroad dreams, and educating people about culture through travel – locally and internationally. She has a fondness for elephants, can't start her day without a cup of coffee, believes there's always room for dessert, and hopes to one day inspire youth of color to travel the world.