Donor Spotlight: Mary Stange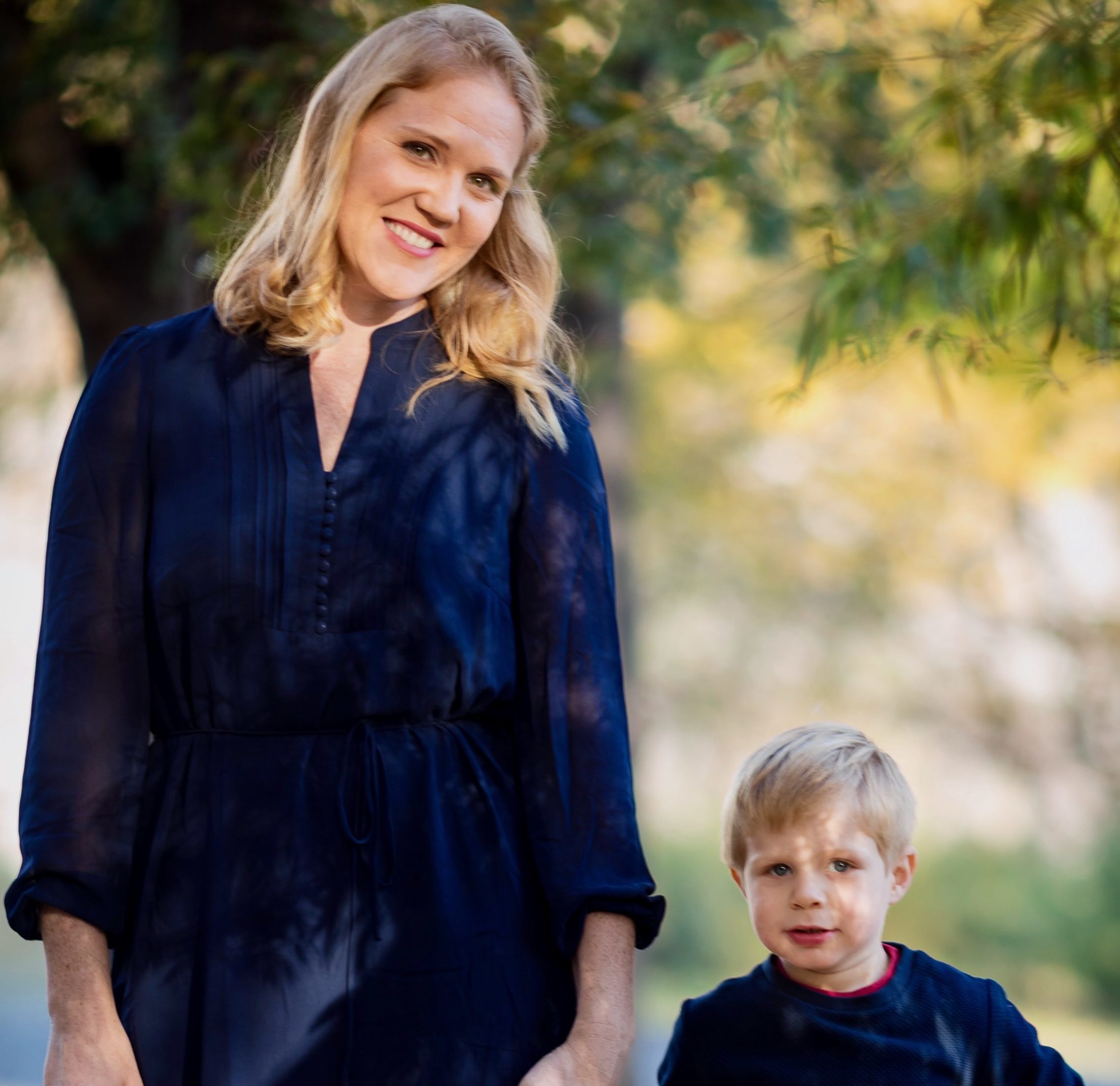 FLYTE is more than a non-profit organization. It is a community built by supporters and donors who want to empower students to change their lives – and the world – through travel.
We all know that travel is transformative for those that get to experience it. For Mary, it has inspired her to raise her children as global citizens and encourage other parents to travel more with their children. We are so appreciative that she chose to support FLYTE to pass that gift along. Thank you Mary for your generosity!
Tell us about yourself.
I'm a Navy veteran, mom of two, an obsessive crafter, and a forever optimist. I begin celebrating Christmas way earlier than any normal person should and have more houseplants than my husband thinks are necessary. My favorite pizza toppings are unapologetically anchovies and black olives. And I'm firmly on team ham-and-pineapple-pizza. #sorrynotsorry.
I own and operate a boutique travel company named Ponte Travels, where I plan and coordinate life-changing trips to some of the world's most fascinating destinations. Our goal is to build bridges between cultures and we set ourselves apart by giving back to the local communities we visit. It's absolutely my dream job and I am humbled and challenged by it every single day.
How has travel impacted your life?
Growing up, I always had a sense that the world was bigger than my home in Florida. I knew it was complex, I knew there were things I would never understand. After a school report on the life of Amelia Earhart in the fourth grade, I became fascinated with air travel and knew from a very early age that I was meant to fly.
We didn't travel much as a family while I was growing up. My father was a merchant marine, taking three-month jobs in which he would sail to all sorts of exotic places. Turkey, Morocco, Israel, Panama, the Philippines… he never failed to send back postcards from the places he traveled. I can say with certainty, this is where my passion for the world stemmed from. Those simple postcards showed me just how big the earth is and how much there is to learn about it.
Despite my early love for travel, my first international trip wasn't until I was 19. I threw caution to the wind and signed up for a university study abroad program in Limerick, Ireland. There were tons of reasons why I shouldn't have taken that trip, money being one of them. But I kept asking myself, Why not me? Why not now? So I went. And ate a lot of tuna fish and ramen for dinner.
My three months in Ireland were transformative. More than anything, it taught me that the world is full of people. It seems so simple, but it's true! People are out there! People, living their everyday lives, going to the grocery store, making dentist appointments, and picking their kids up from school.
They were doing it before I got there and they'll continue to do it after I leave. From then on, I always made sure to pay attention to the people around me during my travels. The bus driver, the hotel receptionist, the man on the corner selling snacks from a cart.
After college, I joined the U.S. Navy as an aviator flying airplanes off of ships. My two deployments took me across the Pacific Ocean, visiting many countries through Asia and the Middle East – countries I might never have experienced otherwise.
On one such port call in Chennai, India, I encountered a group of women gathered in the empty warehouse building of the port. I remember them so clearly; they were all different ages gathered in a stairwell, simply sitting. I couldn't help but wonder who they were. Who or what were they waiting for? Were they there by their own choice? Where did they sleep? What was their story?
I still think about them often. Theirs are the faces I give to other women when I hear of desperation, hunger, and human rights abuses. They are the reason I chose to pursue a degree in development and taught me a very valuable lesson: the world is messy. It was the first time I saw real poverty without the shiny varnish of western culture.
In 2015, my family was handed an opportunity to experience the world first-hand, not simply through one vacation a year, but by living the life. Before I knew what I was getting myself into, I found myself with a 20-month-old baby in Yerevan, Armenia. I had to quickly figure out how to navigate grocery stores, mechanics, and dentist appointments. I guess you can say I jumped into the deep end of living the life. After two years in Armenia, we moved to Colombia, and now live happily in Cyprus. For now.
My years as an expat so far have taught me more than I could ever hope. I've made unbreakable friendships in many different countries. But our life is such that just as soon as you get settled into one town, one house, and one tempo, it's time to move on. We live our lives in two to three-year increments, recreating normal wherever we go. New schools, new doctors, new hairdressers. The only thing constant in my life is change.
What's your favorite travel memory?
One of my ultra-favorite travel memories was on a trip we took as a family in 2016 to Ireland. (Ireland again!) We took a day trip Inis Mor, the largest of the Aran Islands. After a fairly harrowing experience on the boat out to the island through the rough waters of Galway Bay (I should mention I get terribly sea sick), we rented some bikes and got on the trails. Or what we thought were the trails.
Somehow we ended up on what was not the trail. Me at five-months pregnant and my husband towing our very large 2.5-year-old instead found ourselves up a very steep incline on our way up to the top of the tallest hill of the island. My husband and I were both tired and becoming quite irritated.
And then we stopped and looked around.
Instead of blaming the mis-navigations on one another, we laughed, took a breath, and rolled with it. When we stopped in that moment, we realized we were completely alone on top of the world, except for perhaps a friendly horse.
The moment was simple. You don't get a lot of those – especially when you travel with young kids. We may have been up there for 10 minutes or less before we continued on our unplanned adventure. What I do remember is feeling completely happy to be with my family in a beautiful space.
Unplanned, unchoreographed, unforgettable.
Why did you choose to support FLYTE?
The concept of transformative travel has had such a strong impact in my own life that I wanted to give back in some way and pass on that gift of freedom and open-mindedness.
Once my children were born, my entire mission in life was to make sure they were raised in a global environment. This seemed more important to me than any other part of their development. I believe that the only way to truly learn about the world is by seeing it. Through travel, young people learn valuable basic lessons that set the stage for global interest and future change.
What advice your biggest piece of travel advice?
Just go. It's so important to prioritize travel while your kids are young and it's so easy to put it off for a million different reasons. They may not remember the monuments, but they will remember the time spent with their parents.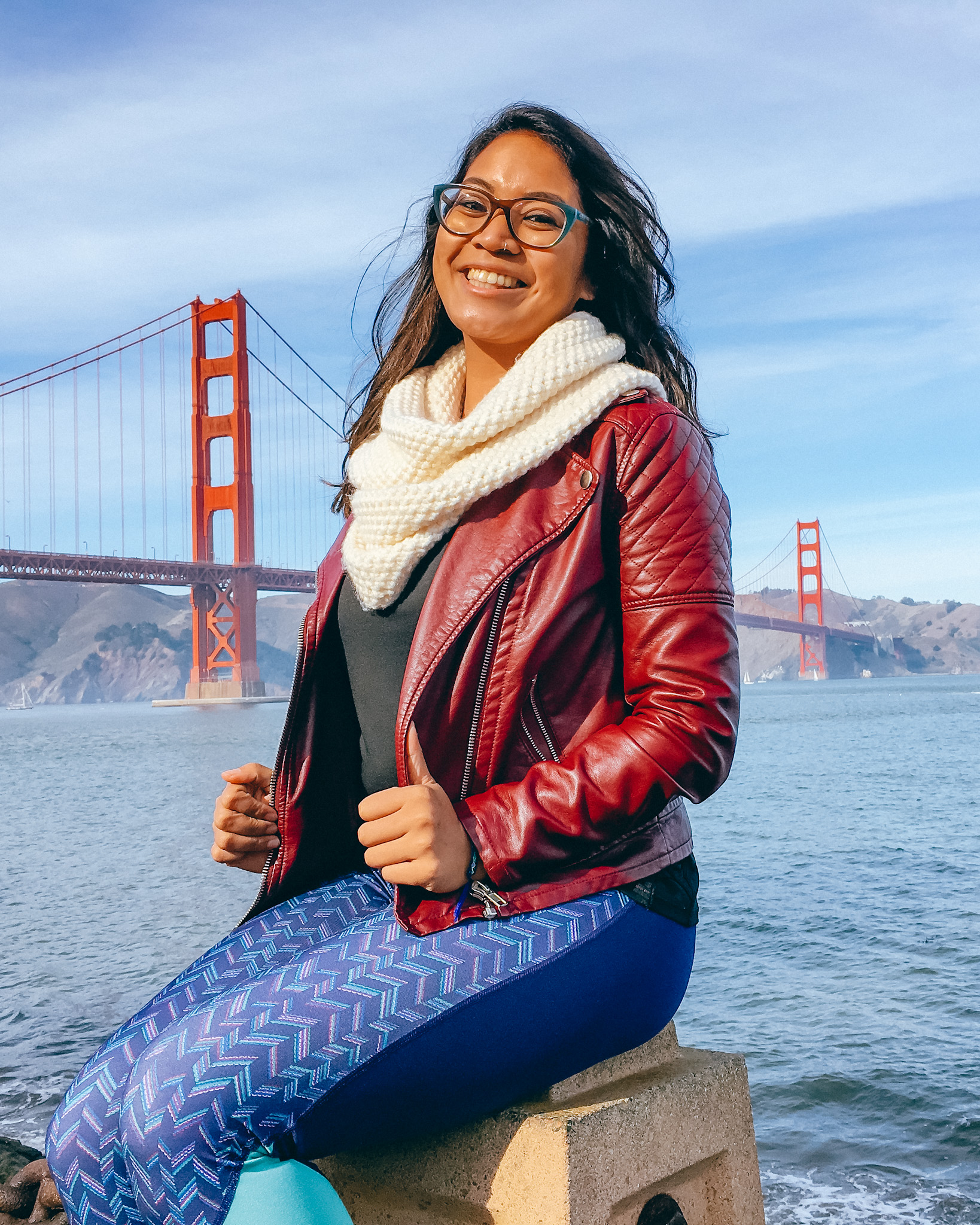 Avagail is a Filipina-American travel storyteller, content creator, and copywriter based in San Francisco Bay Area after living in South Korea for 4 years. She's passionate about amplifying BIPOC (Black, Indigenous, and People of Color) experiences in the travel sphere, empowering BIPOC Millenials and Gen Z to follow their travel or live abroad dreams, and educating people about culture through travel – locally and internationally. She has a fondness for elephants, can't start her day without a cup of coffee, believes there's always room for dessert, and hopes to one day inspire youth of color to travel the world.