Donor Spotlight: David Bishop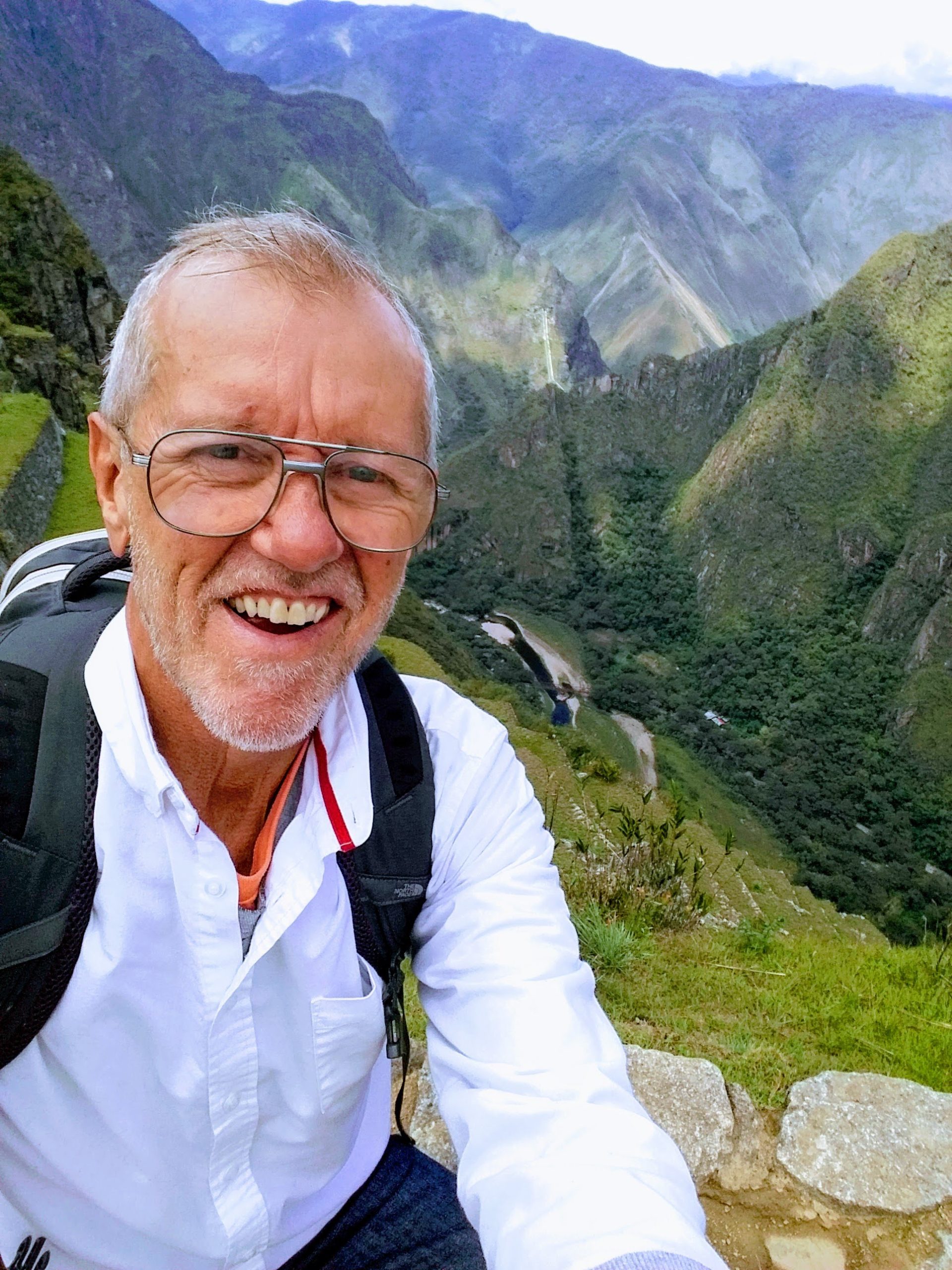 FLYTE is more than a non-profit organization. It is a community built by supporters and donors who want to empower students to change their lives – and the world – through travel.
As the saying goes, it's never too late to start. David's adventure around the world didn't start until his 60s, but just like all of our donors' travels, his stories are sure to inspire you. In true journalist fashion, David has written about his journey as a solo senior traveler, retirement on the road, why he chose to support FYLTE, and the invaluable advice he has to impart for first time travelers. We are ever so grateful for your generosity, David!
---
Hello! First, let me tell you how pleased I am to introduce myself to you as a member of the FLYTE community.
I'm a retired journalist from Hawaii who grew weary of retirement life in 2016, felt an urge to travel the world, and discovered a life-changing experience.
I already thought myself a lucky man then at age 64. I had come a long way from southern New Jersey where I was born and raised. I had a long, successful career, two good sons, and a dream retirement life ahead of me in the paradise of Hawaii.
It didn't take long for disenchantment to set in. I was not satisfied with life in a recliner, remote control and a big-screen TV.
I started thinking I needed more from life. I wasn't ready to start packing it in.
I started watching travel videos. I was enamored of the people I saw traveling around the world with backpacks and smiles. I thought I could do that.
I had the health and the means to undertake such a journey. I sold or gave away almost everything that I owned, whatever didn't fit in one of the two backpacks I took with me.
I tied up the loose ends in my life and started reading everything I could find about travel. I got the appropriate shots and vaccinations and started getting in better physical shape.
I was exhilarated. There was nothing stopping me; and since then I've been to 20 countries on four continents, experiencing many adventures.
I've hiked and biked in the Peruvian Andes, jumped over waterfalls in Guatemalan jungles, rode motos in the wild streets of Hanoi and Saigon, and explored the swampy depths of the Mekong Delta.
I've traveled through the Amazon jungle on cargo boats from Ecuador to Brazil, trekked through Borneo looking for orangutans in the wild, harvested olives on the Island of Crete, and poled up the Columbia River in southern Belize where I planted corn on a traditional Mayan farm.
I felt the empowering changes that overtake a traveler, like a butterfly leaving the chrysalis and spreading its wings for the first time in the world, feeling that freedom of movement, adventure, wonder, and the invigorating desire for what life offers somewhere else.
I learned to travel slowly, allowing myself time to appreciate people, their culture and way of life. I discovered that the most memorable and rewarding travel happens when you take the time to become familiar with a city or neighborhood, getting to know its residents, shopkeepers, the children playing and the neighborhood dogs.
It's a good feeling after a while to be recognized and greeted by locals as you walk around "your" neighborhood.
Of course, travel is not always a lark. The path takes many turns and hides many rocks that can trip you up. Things go wrong, plans go awry, but you learn to cope with adversity, erase doubts, and continue moving forward.
By experiencing setbacks, you learn how to strengthen your travel skills and ease your mind, knowing the next time won't be so bad because you've been through a crisis.
The bad is only the spice in the broth that makes travel such a rich soup of emotion. Once accustomed to the taste, your gut will feel empty without it. It's rare that anyone who takes that first step into world travel ever wants to stop.
Even travelers who must for some reason cease traveling one day will still dream of what they've seen, the friends they've made, what they've accomplished, and where they may go next.
These kinds of things are why FLYTE is so important. Experiencing the wonders of travel develops the traits that make us better people, more capable, generous, understanding, compassionate and caring about the world.
Instilling these traits in people can come at any age, but it's even more fulfilling to see them flower in young people who have a long life ahead to enjoy traveling and learning what makes our world a better place.
When I discovered that FLYTE exists to expose disadvantaged students to these travel opportunities, I wanted to get involved. I wanted to help them broaden their vision, expand their horizons, achieve more than they ever imagined they could and discover what the world is really like through travel.
I'm grateful for what I've learned through travel and wanted to give something back.
When asked how I'd advise a young traveler, I am reminded of Rita Golden Gelman, author of Tales of A Female Nomad, who summarized her advice this way: "Smile a lot, talk to strangers, accept all invitations, eat everything offered."
I would add that it's also good to be humble, listen to others, lend a helping hand, stay positive, keep a sense of humor, make eye contact, read books, learn at least a little of the native language and, when you can, travel solo.
I have so many fantastic travel memories now that it's difficult to choose my favorite, but I'll tell you what was perhaps the most meaningful on a deeply personal level. It was one of my first.
The notion of travel wasn't really on my mind when I retired, but late one night while watching travel videos on YouTube, I saw amazing scenes from an animal market atop an 8,500-foot summit in Guatemala. I was fascinated. I thought, geez, if I ever traveled, that's a place I'd like to see.
All of a sudden I was struck with a powerful urge to get up and do it. My epiphany!
After months of preparation, I went to Antigua, Guatemala, first, where I enrolled in Spanish classes and a homestay, and found out that the animal market was not part of the usual tourist circuit, though it was one of the largest in Central America.
The market occurred every Friday, and by the magic that often seems to guide my journeys, my 65th birthday that year also fell on a Friday. I would celebrate it atop San Francisco Alto, Quetzaltenango, Guatemala, about three hours away by bus.
 I arrived at dawn, two days before Christmas.
For a few moments I just sat on that high plateau among the bustling chaos, the pungent odor of dirt and excrement, the vast assemblage of farm animals grunting, baying, barking, squawking and squealing as their owners pushed and pulled them around.
Crisp, cold December mountain air seared my lungs under a cloudless blue sky, and a brilliant sun spread a satisfying warmth over me.
For there I was. I had done it, made it happen. Tears of joy and accomplishment caressed my face. I knew then I was on the right path for the rest of my life.
On my 65th birthday, I was reborn a traveler.
My best birthday ever.
---
For more about who I am, see this interview with Nomadic Matt;  I've also been featured in "Expat Focus" and in the "New Sarawak (Malaysia) Tribune."
Contact me at [email protected].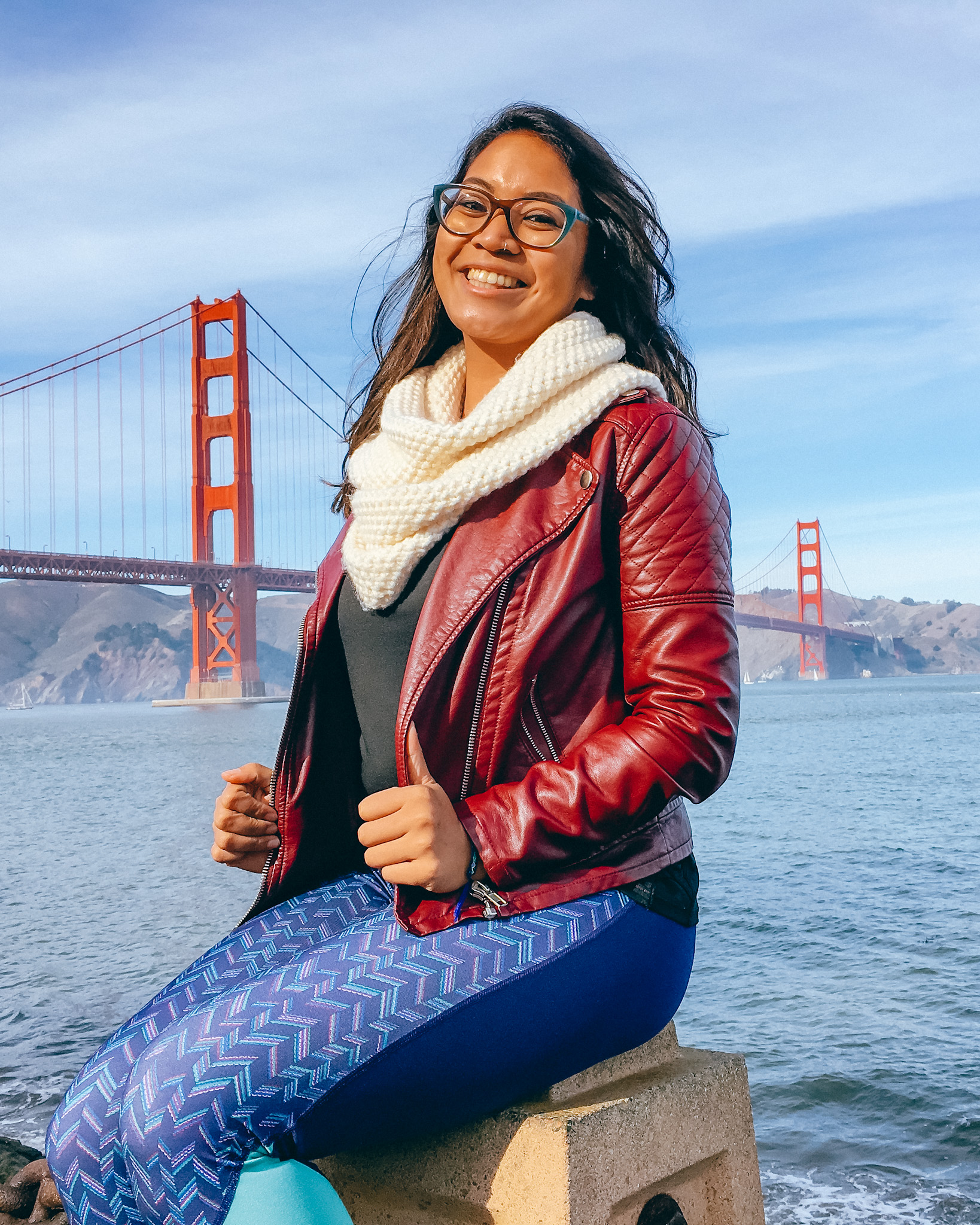 Avagail is a Filipina-American travel storyteller, content creator, and copywriter based in San Francisco Bay Area after living in South Korea for 4 years. She's passionate about amplifying BIPOC (Black, Indigenous, and People of Color) experiences in the travel sphere, empowering BIPOC Millenials and Gen Z to follow their travel or live abroad dreams, and educating people about culture through travel – locally and internationally. She has a fondness for elephants, can't start her day without a cup of coffee, believes there's always room for dessert, and hopes to one day inspire youth of color to travel the world.