Donor Spotlight: Shannon & Sergio from Screw the Average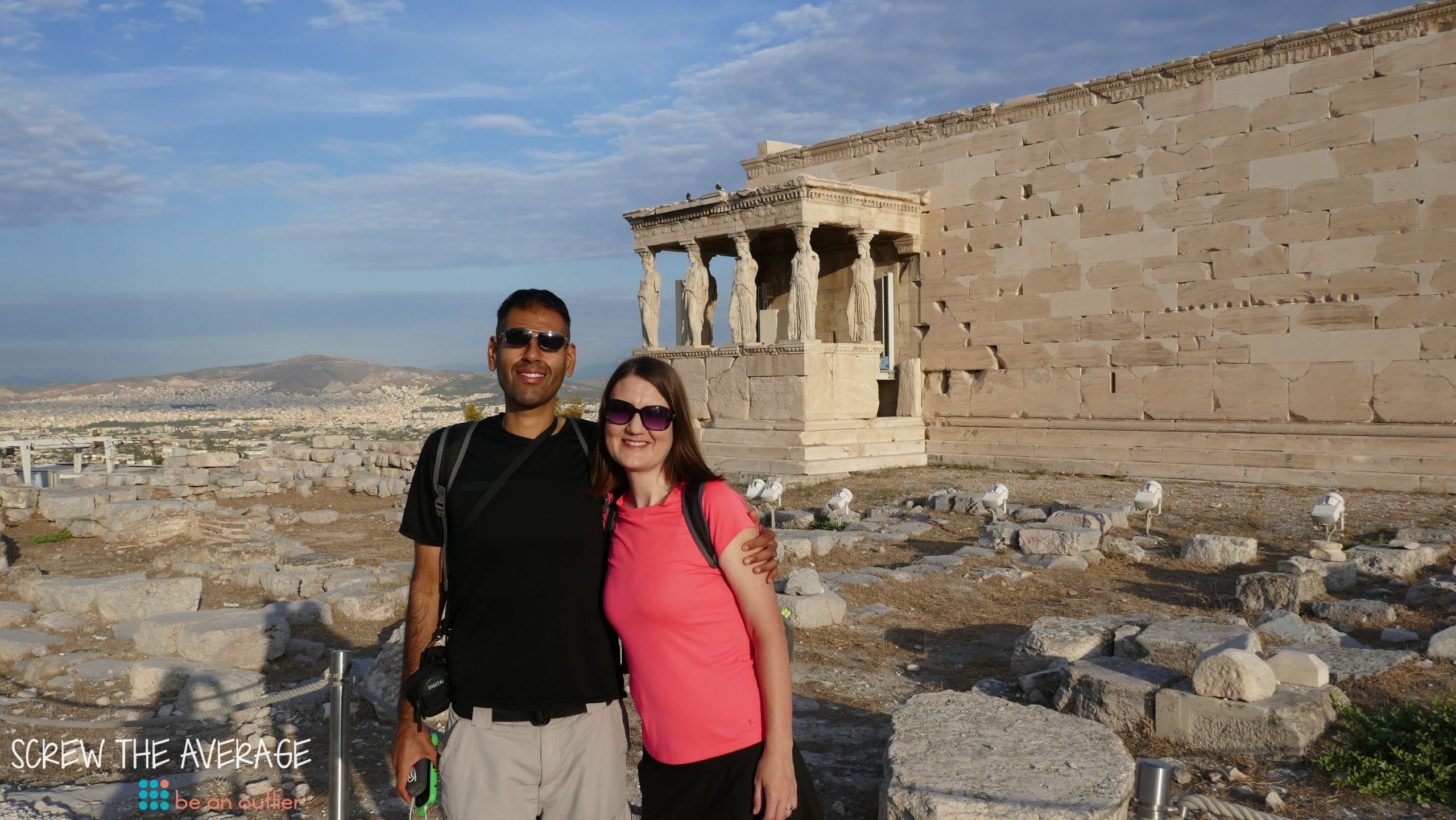 FLYTE is more than a non-profit organization. It is a community built by supporters and donors who want to empower students to change their lives – and the world – through travel.
Travel teaches us more about ourselves and the world. Today we celebrate Shannon & Sergio – who have created a life for themselves that allows them the freedom to live on their own terms. They share their journey to educate and inspire others on their website, Screw the Average. We're so grateful to them for sharing their story and donating generously as part of our FLYTE Crew monthly giving program. 
Tell us about yourself.
We're Shannon and Sergio, a 30-something married couple from the USA and fortunate enough to be best friends.
We're digital nomads (IT, and project management and training consultants) and we're choosing to take a different approach in life compared to the stereotypical 'American Dream'. Instead of owning a home, having 2.5 kids and working into our sixties, we're world travelers, house sitters, and pursuing financially independent, retire early (FI/RE).
We share our journey of continual long-term travel through full-time house sitting, becoming digital nomads, and pursuing FI/RE on our website Screw The Average. We write what we know, our challenges, our mistakes, our goals, and what we've experienced, with the detail that we as readers wish we could find more of.
We're often asked about the origins of our name, Screw The Average, and while there's a story behind it, the short of it is that when evaluating how we live (our resource consumption, our expertise in an area, our travel style, our discipline, etc.) we strive to be better, stronger, and higher achieving than much of the world.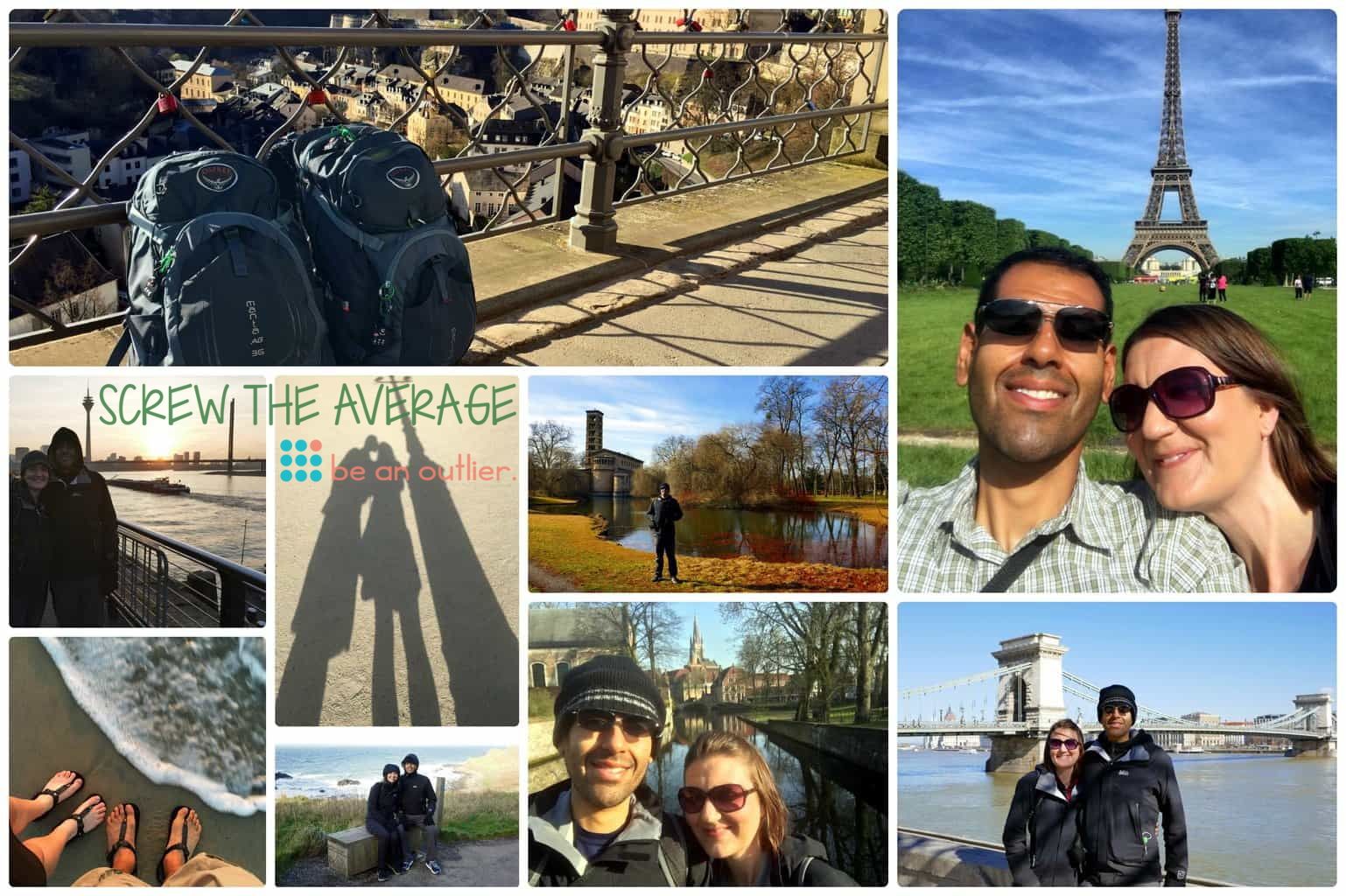 How has travel impacted your life?
As children, we both had the fortune of traveling internationally and experiencing life in the developing world. These experiences helped enrich our lives, expand our world view, and planted the seed to continue exploring and traveling as adults.
In 2016, we sold 95% of our belongings and set off to become/pursue independence (location, financial, employment, etc.). Our goal was to travel abroad continually out of one 36L backpack each and at about 15lbs/7kgs. In our first year, we were fortunate to visit three continents, 23 countries, and 60 cities, all while having the pleasure of doing 18 house sits!
Since our initial year, we've continued to travel and are now house sitting full time (with over 60 house sits completed!).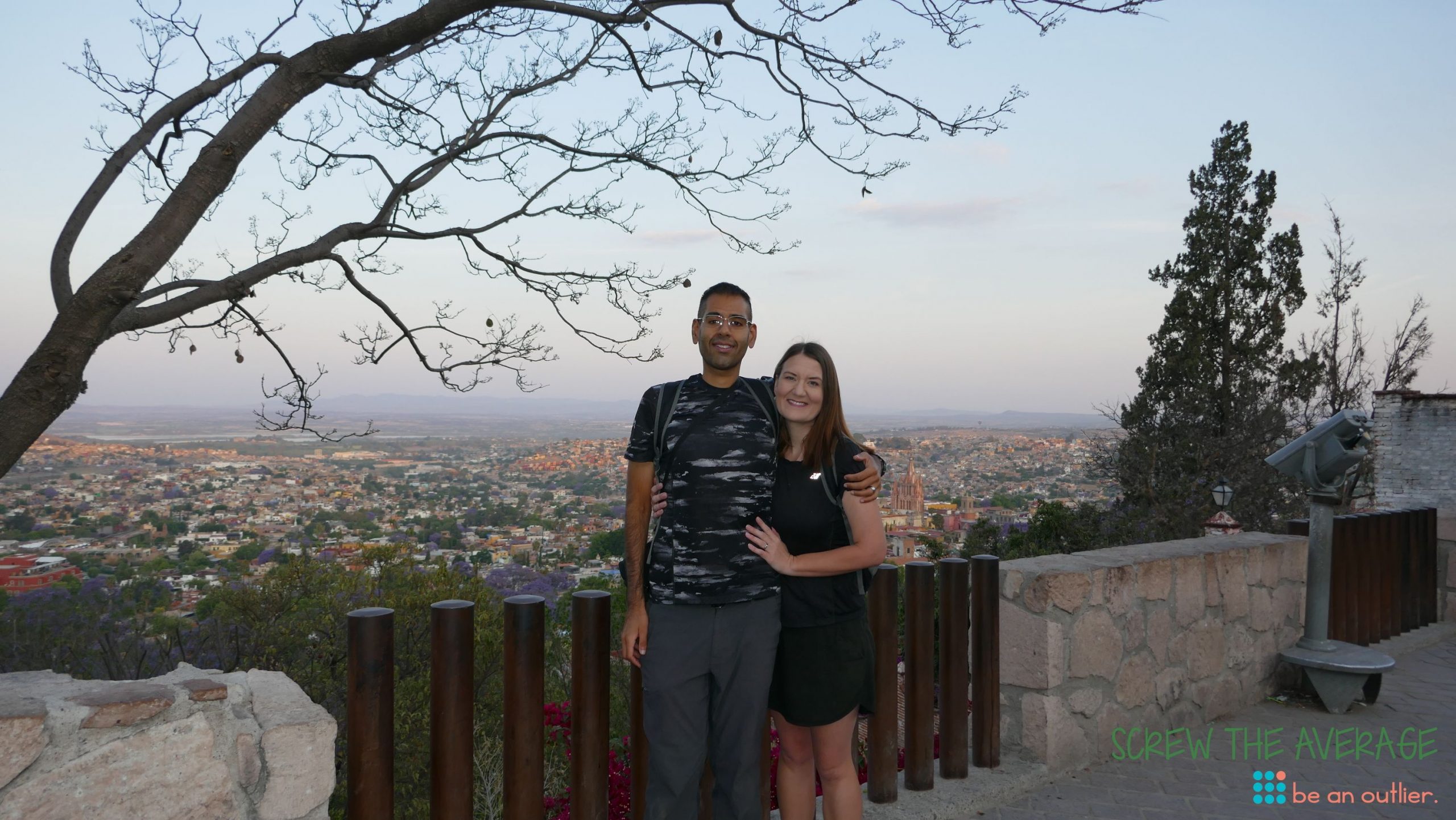 What's your favorite travel memory?
That's a really difficult question to answer since we're fortunate to have so many, however here are two (sorry!) that stand out.
We like to remember the travel experiences that made us the most uncomfortable and that by re-framing them, have made us more resilient.
For example, in Bucharest, Romania, we rented a studio Airbnb in downtown, and even though we asked several questions to ensure it would be a comfortable stay for a month, we arrived at a less than ideal flat. However, rather than back out, scramble, and attempt to find something new, we chose to push our comfort zone and call it home for the next four weeks.
In the end, it didn't take long to make the setup work and turn the rougher part of the stay into something we barely thought about. In fact, we were happy there because we had life's basics and we had each other. Looking back, not only did our comfort zones grow but we learned so much more about what's genuinely important to us and to our happiness.

Second, we look back fondly on interactions with others we had along the way. Whether it be while sightseeing, traveling from one place to another, or house sitting. Time and again, we find people to be overwhelmingly kind and generous. We could tell you countless stories of the people we house sat for that opened their homes and hearts to us and became like family. Or we could tell you about the numerous strangers who generously told us about their hometown and its history while sightseeing.
But the example that always stands out the most is the time we missed a train (the only train we've ever missed)! It's a longer story but the short of it is that we missed the first train that was the first part of a series of trains and a plane that would take us from a small town in the United Kingdom to our next house sitting job in Amsterdam, Netherlands. After missing the train, we thankfully found the local coffee and breakfast shop that was solely run by a married couple who helped us resolve the unfortunate situation. There wasn't a bus or a taxi that we'd be able to take in time to get to Carlisle, UK and catch our next train, which would mean a domino effect of ultimately missing our flight to Amsterdam.
Once the predicament was realized by us and by the couple we were speaking with, the husband offered to take over the breakfast preparations in their cafe and the wife drove us to the train station about 20 minutes away. Not only was the generosity of her driving us and refusing payment all while causing an inconvenience to her business impactful to us, it was also her attitude towards life. As we learned about her through conversation we quickly realized that she was the most positive and upbeat person we'd ever met. To this day, we strive to have a bit of her outlook on life and are grateful for the very small amount of time we were able to know her because of the incomparably large impact she's had on us.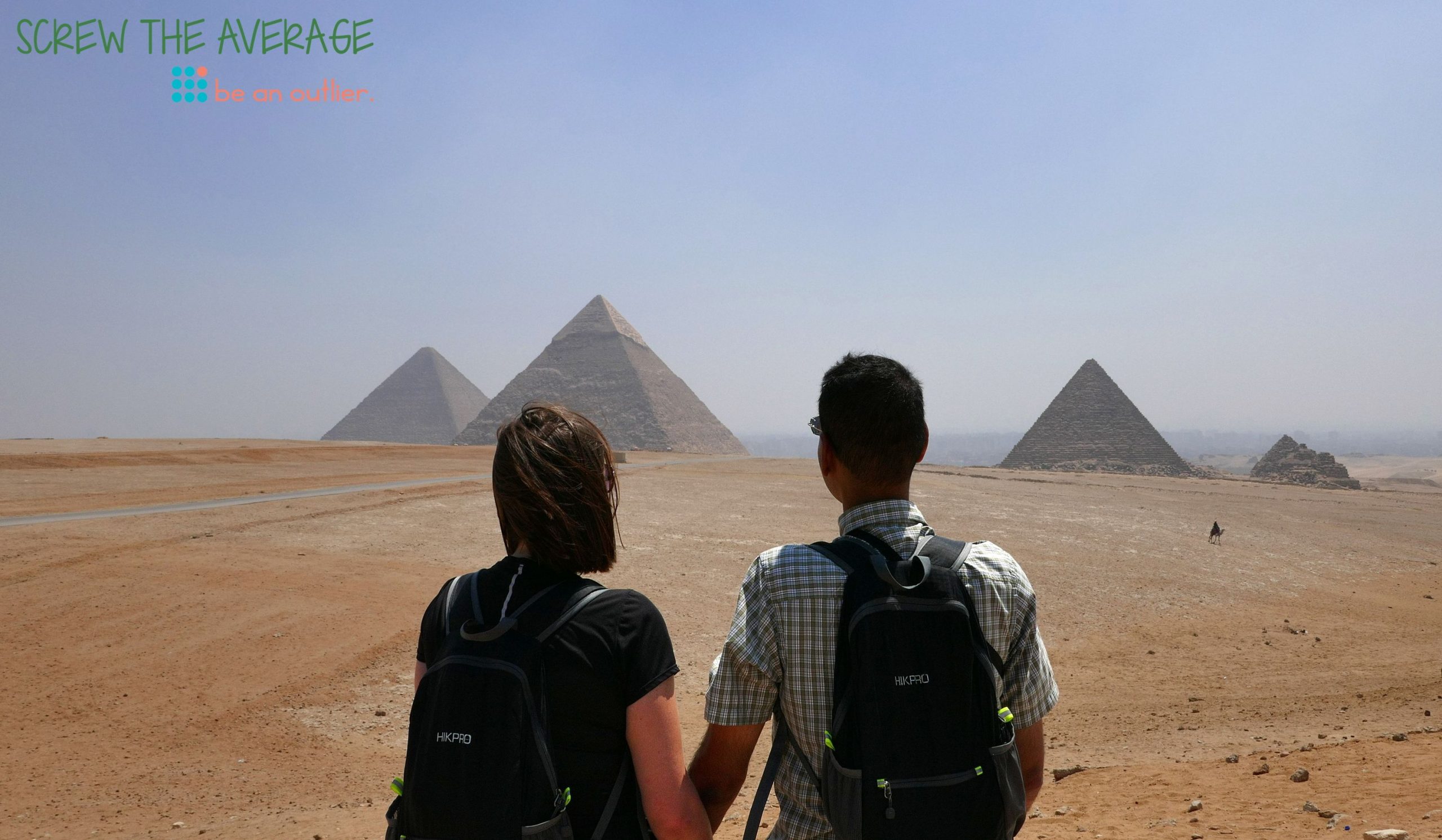 Why did you choose to support FLYTE?
International travel during our schooling years impacted us and our view of the world. Our education, our focus, and our goals were shaped by our experiences of life, culture, and history beyond the borders of our home country.
We consider ourselves extremely fortunate to have had these experiences and want to make it accessible to more children. And, while Shannon grew up in an average middle class household, Sergio unfortunately grew up poor. Not poor like you live on the wrong side of the tracks and you don't get that shiny new red bicycle for your birthday. Poor like his mother would go without eating so he could feast on tortillas and butter. Poor, like living in a neighborhood where he had to pull his mother into the house during a drive-by shooting. He was the 'little man of the house' by age 9 and helped to make most of the major decisions.
Looking objectively at Sergio's possible future, he really only had two paths in life.
Drugs, gangs, and blue collar work earning minimum wage.
Excel in a thriving career and move himself and his mother from poverty into a stable middle class lifestyle.
There were many factors in Sergio's ability to 'get out', however, making a decision between passively letting life happen to you or you actively making life happen for you is a big part of it. We believe the experience and education through international travel, especially to a developing country, helps cultivate a drive to actively take control of one's life.
When we learned about the mission of FLYTE and what the organization is doing to give this life-changing experience to inner-city students who wouldn't otherwise have the opportunity, we knew we wanted to help!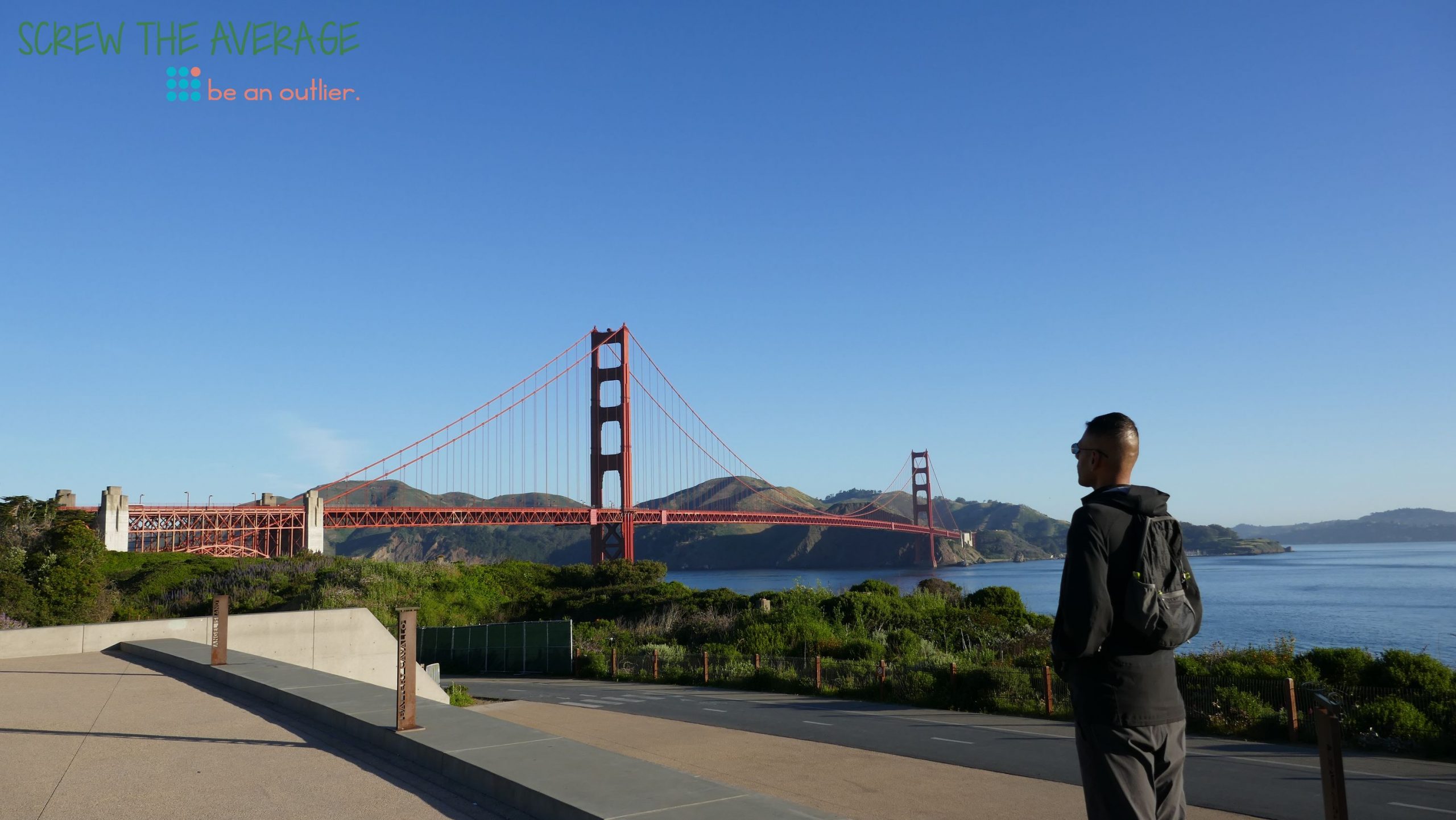 What advice would you give someone who's about to take their first trip abroad?
Without knowing more context of the length of travel (a week, a month a year?), the destination (developed countries with substantial infrastructure or off the beaten path in a developing country?), or companionship (solo travel, with a loved one, or as part of a tour group?) it's a bit more challenging to give advice. However, if you'll allow us, we'll try to give broader examples that hopefully apply to all of the above and then some!
First, there are people who don't want a plan or preparation and there are those who want to plan down to the minute. There's no right or wrong method to planning your first trip abroad, however don't let your style be detrimental to your experience. For us, we know we can fall into 'analysis paralysis' which can lead to a decision taking a really long time. So, we try to start with the end in mind (i.e. what are we looking to achieve?), draw our line in the sand, stop the research and planning and move forward. On the other hand, we know people that just get up and go without any plans in place, which can lead to chaos and not getting out of the experience what they expected or wanted. So some formulation of a loose plan or outline of destinations and goals is good to have in place.
Second, less is more. And this applies in so many ways but generally can be summed up as simplicity. In other words, travel light so that it's easier to move about, get up and go, and ultimately to learn and appreciate what you really need to enjoy life and travel. Keep your plans simple enough that you can take advantage of unexpected opportunities. Enjoy the small and simple things along the way; so much can be gained, like gratitude from the perspective you choose to have.
Third, being prepared with a set of skills will come in handy to fully enjoy travel, both physically and mentally. For example, we try to keep in mind:
Meditation to reduce stress, accept volatility and be grateful.
Budgeting because money is a finite resource and there's so much we want to see and do.
Planning because while we can't plan for everything, it's easier to be proactive rather than reactive.
Appreciation and tolerance of local costumes, local cuisine, extreme weather, loud noise, uncomfortable beds and seating, etc.
Physical health through exercise, walking, hiking, working out, and stretching because if our bodies aren't healthy we won't be able to do and enjoy as much as we could otherwise.
With all of that said, we share detailed advice based on our first year abroad and lay out all of our preparations, backpack and gear, award travel hacks, mistakes and lessons learned, budget and expenses, house sitting, and much more in our article on embracing life as digital nomads.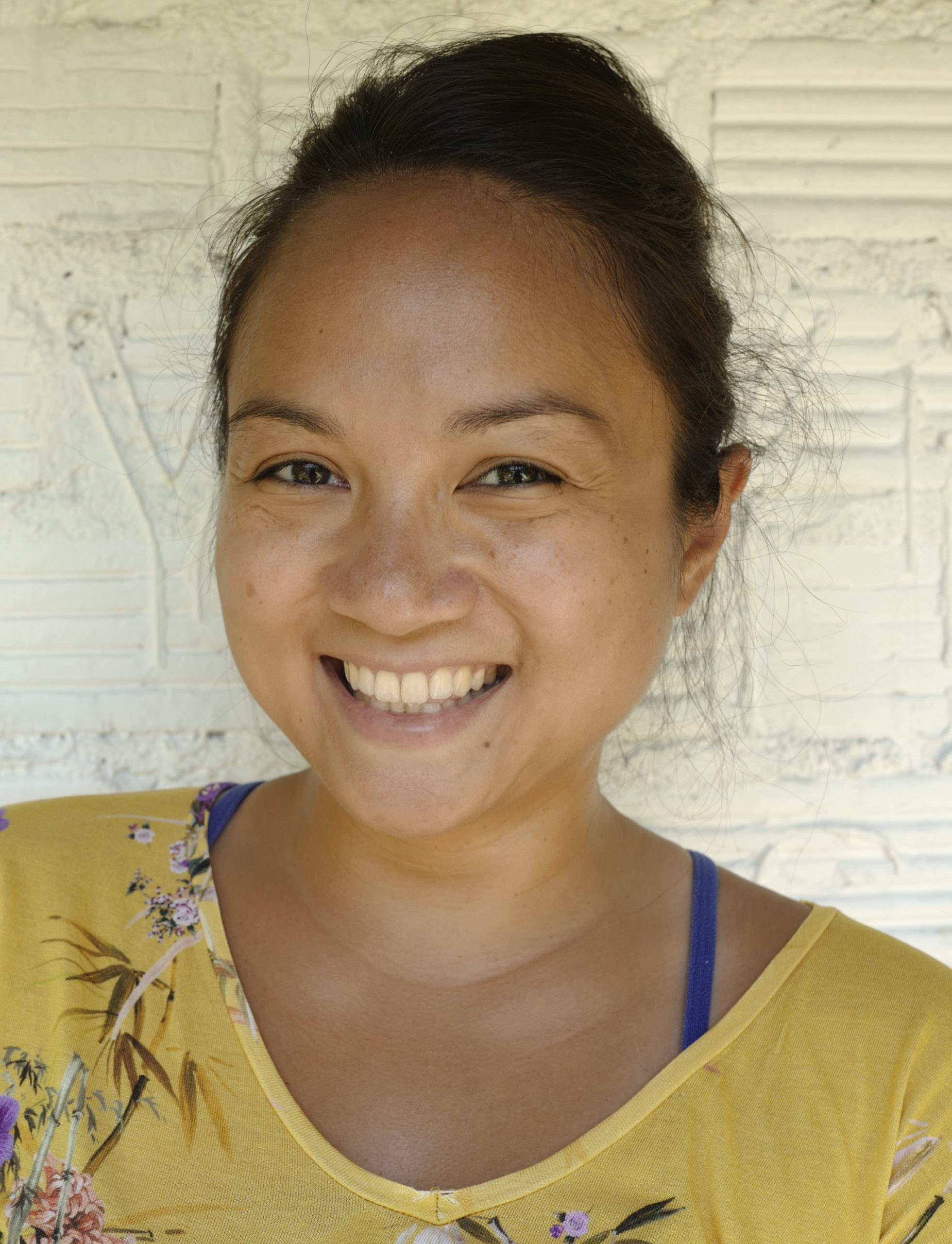 Carmela is FLYTE's Executive Director. She's also a non-profit & data science consultant, math enthusiast, remote worker, and self-proclaimed chocolate chip cookie connoisseur. Since 2012, she's been intentionally creating a life that combines her love for youth empowerment, travel, statistics, and social impact.