Envision Academy's Journey to Colombia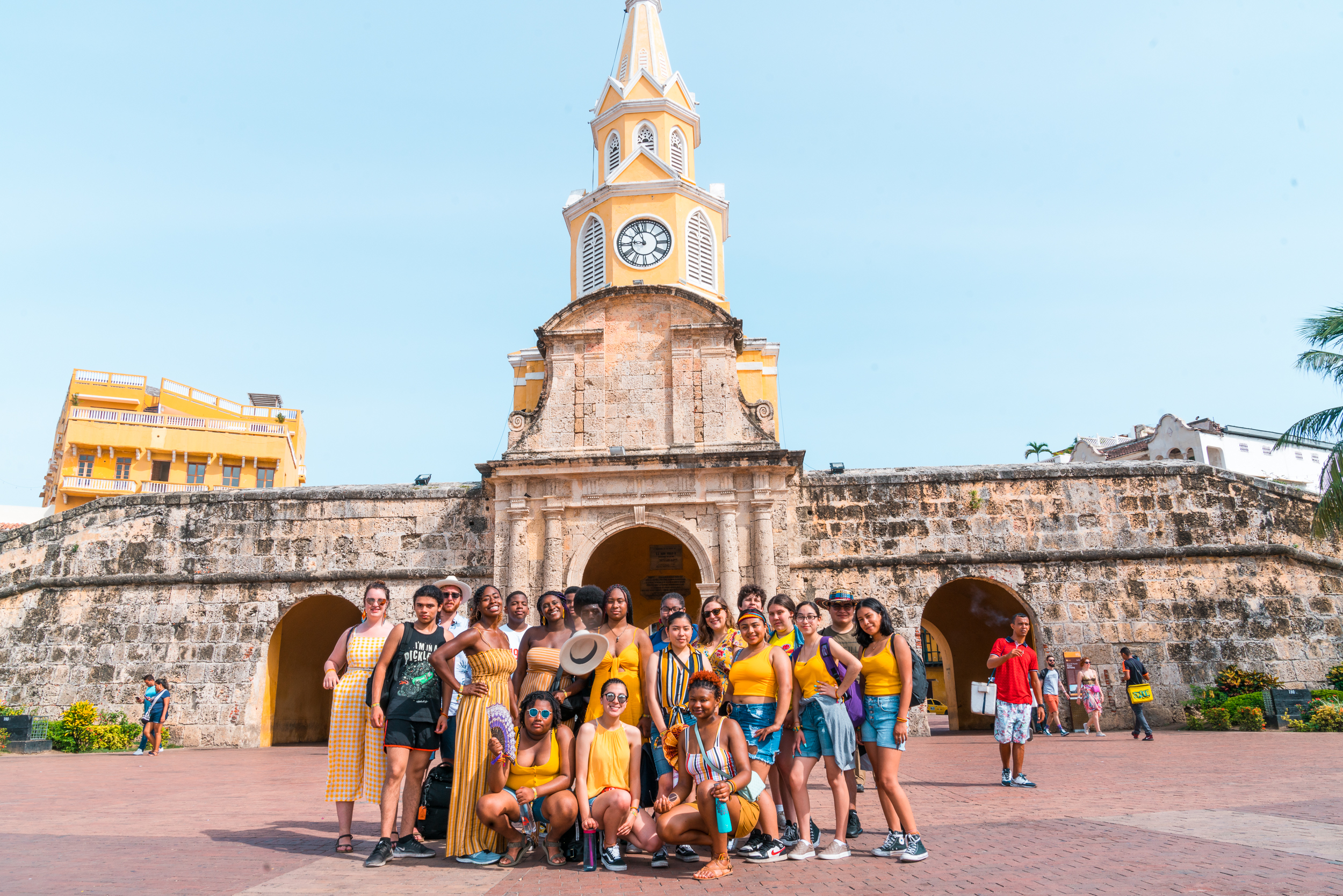 For the past 4 years, we've had the honor of serving youth from all over the country to make international travel experiences more accessible to them.
Our intrepid group from Envision Academy recently returned from their trip to Colombia thanks to all of your support!
Each and every year, the students' experiences, reflections, and lessons learned exceed our highest expectations, and this group was particularly remarkable.
They made us realize how much of their stories and perspectives have been lacking in the mainstream travel narrative. They've shared so much with us – an honest and true reflection of all the highs and lows they experienced abroad, and we're excited to continue to tell their story
After a long travel day that involved several pieces of lost luggage (which, they never complained about once!), our group started their trip in Bogota on a literal high note – by taking the teleferico up to the top of Cerro de Monserrate where they took in all the views from Bogota, spotted a rainbow through the trees, and tried a local snack of obleas con arequipe (check out the highlights on FLYTE's Instagram stories to witness their reactions!).
They also visited Plaza Bolivar where Jeremy, the teacher leading the trip, gave a cross-curricular lecture about Simon Bolivar, history during the years of the drug cartels, and the local architecture. We love this place-based learning that makes textbook knowledge come alive when actually standing in the place where historical events took place.
Likewise, during the street art tour that was led by two local artists, they learned all about art techniques and the political climate that prompted many of the pieces that they saw. The students really appreciated their unique perspectives and how Afro-Caribbeans and indigenous people are represented in the street art.
Darrilyn shared that I really enjoyed this walking tour because I like art and I like graffiti because it's unconventional art and it tells the story of a person.
For the second part of their trip, the group headed to Cartagena. This was really exciting because some of them have never experienced Caribbean weather or have been in the ocean!
They got a perfect intro to the city with a walking tour of Cartagena through our partner, Context Travel. During the tour, their guide taught them the history behind the beautiful, colorful, doors that Cartagena is known for. They also learned a lot about Cartagena's history as a port for enslaved people.
Many of these lessons resonated with the students, and they stressed how important it was for more people to have this knowledge. One of Kai's realizations was that, when people think about Latin America, they often don't think about people of African descent.
Myani encouraged her peers to rethink how the story of their ancestors is told. It's inspiring in a way because even though our ancestors were enslaved, they made the city what it is. You can see your ancestors and their value to the community. Even though there's an oppressive connotation because they were enslaved, flip it and make it a powerful lesson, make it your own: My ancestors built this city.
They spent lots of time supporting local artisans and gained new knowledge through these connections. Veronica shared that she met a necklace vendor from Venezuela, and learned that he fled his country because of the hardships he was facing. He was inspiring to me because he seemed so happy when we were looking at his work and he was so proud of it although everything he was doing was to keep surviving.
On top of all this, the students immersed themselves in local cuisine by taking a street food tour with Cartagena Connections. They stepped out of their comfort zones and tried everything from ajiaco to arepas to bandeja paisa to mango biche to local soda that, to them, tasted a lot like bubble gum. Even Myani, a student who's vegan, learned that it was easier to be vegan in Colombia than in the US. Her tip: everything is pretty much vegetarian, just ask for it without cheese.
One of the big highlights of the trip was our journey to Bario San Francisco with Alex Rocha from Experience Real Cartagena. His tours are designed to make deeper connections with the marginalized communities of Colombia. Alex's company operates as a social enterprise and the proceeds fund an after school program for the local community. Our students had an opportunity to meet with some of these youth and participate in activities like drawing, dancing, and soccer.
This was also an opportunity for both our students and chaperones to talk to the local youth to learn about what their life is like living in that community. They were forming connections between their two worlds.
Aliza felt that this was the highlight of the trip because she was able to see the kids and understand their environment and how they live every day. Jany reflected on how they make the best out of what they have. They're grateful and humble and always try to find something positive.
Tayvion had a deep conversation with one of the locals about police brutality. The local had pointed to police officers at the corner, and said, It's bad, but they never shoot. Tayvion asked, Do they have guns? and his new friend replied, Yes, but they never shoot. In forming these parallels with his own community, Tayvion shared the devastating reality that, It made me think about how, for officers in the US, their first instinct is just to shoot.
Also, through Context Travel, the students visited Palenque, the first community of escaped enslaved people in the Americas. Going there was a powerful experience for the entire group, especially for the black students and teachers.
One of the many magical moments of the day happened when one of the youth started rapping in the local language and Yasmeen jumped in and started rapping in Korean. This experience was the most memorable for her, We connected through culture even if it was so hard to communicate, we used hand motions and honestly, they were really funny. They were able to form a connection even though they don't speak the same language.
Dancing also gave way to these types of experiences. The students took salsa classes both in Bogota and during their time in Cartagena. In Palenque, they learned how to do a local Afro-Colombian Palenque dance. When we asked who on the trip left the biggest impression on them, Jany shared that she couldn't forget the dance teacher in Palenque. I didn't know what she was saying but I followed her hand signals to understand how to dance. Maryely reflected on the gratitude she witnessed learning from the dancers living their best lives with what little they had and they were making the best out of it. Dancing transcends language barriers and we're so happy that they were able to make that connection.
Along the same lines, Lia, one of the group's chaperones who captured a lot of these stories, observed that Another connection that a lot of kids made was between Cumbia music in Colombia/Cartagena and Hip Hop in Oakland. Both types of music/art forms are traditionally utilized by underrepresented minority groups to non-violently express themselves, and both were ostracized for a long time before later becoming "mainstream." Ronald also discovered commonality when he met a local, who told me his favorite rapper is Anuel AA, a Latin urban rapper from Puerto Rico. This made me happy because I like Anuel AA too!
Throughout this entire journey, the group took part in daily reflections. They shared their experiences and learned from one another.
Joshua said that the biggest lessons he learned are to not take the things you have for granted. Do not be afraid to try new things. Finally, don't be scared to learn about new people.
We should be open-minded about other cultures and people cause we might find some similarities between us and them, was one of Waldo's takeaways. Also that, we shouldn't judge a people or culture based on their past alone.
Yasmeen told us that, I have a lot of dreams. There are so many benefits in the US, and I'm not going to waste my time. I should travel more and learn about different cultures.
One of the other profound lessons the students learned during the trip was how to build community within their own group. Many of them didn't know each other prior to this trip as they were all from different grades in school, but, as travel bonds us in deep ways, many of them left with a close circle of friends because of their shared experiences.
Myani said that Living together helped us to come together and really build a community. You go to school with these people every day but you don't really live together. It's interesting to learn how people live. I really like this! And I made new friends.
Unfortunately, not all of their experiences were positive.
CJ faced discrimination on several occasions, and he was unnecessarily patted down and targeted at one of the museums, When I would go to a certain section, I would notice a guard follow me to see what I was up to.
This is the sobering reality that he and many of his peers live in, Whenever I go anywhere I know for a fact that there's racism. That's a reason why our world is so divided. when the guard was following me, it did make me feel bad, but at the same time, I did kind of feel like it was coming.
In spite of all this, he's found a way to rise up in the face of this adversity, They do that to put us down. You have to show them that they can't do that. That we're better than they think we are.
Myani's reflections further emphasized this lesson. A lot of the students that have been discriminated against are black and we have to be aware that this is a world that discriminates against us, but not to use that as a burden or internalizing it but empowering yourself with that knowledge and understanding that it's not me, it's the world.
Veronica shared how she turned a negative experience into a learning moment, When we were at Monseratte I was standing in line to go to the cable car and a man grabbed me inappropriately. I was so shocked that in the moment I didn't really say anything but then I got so mad and I told my friend and a teacher. I feel like this experience has taught me that you have to stand up for yourself wherever you're going whether that's at home, in Colombia, or anywhere else.
Coming from Oakland, a city that's often stigmatized with stereotypes of gangs, drug epidemics, and violence, the students understand what it's like to live in a place with a bad reputation that is far from actual reality. Their time in Colombia exposed them to another city where visitors are often warned to be extra careful because of its violent history, but where their experiences were far from that stereotype.
Waldo shares how he too had a negative assumption about the country, I thought Colombia was just a bad place with drug dealers, but being there I realized that it's home to awesome cultures and people.
In addition to the knowledge that she learned, Veronica shared how she's been moved to take action as well, My future goals are to help my community with any of the work that I do. I think this trip is going to help me achieve that because I have realized how similar my community is with the community of Cartagena. We can use other cities from different countries to help each other with the issues we are going through.
Similarly, Ronald shares that, This trip made me open-minded to different cultures, and makes me propose solidarity within communities in Oakland.
Darrilyn also feels ready to take on her goals because of her time in Colombia, My hopes and dreams are to be a political analyst and to travel the world and how this trip prepared me to achieve them is by showing me there is no fear to travel.
The students have already been brainstorming about how they can take the lessons they learned during their time in the community back to Oakland.
This is why FLYTE exists. We're in awe of these students, and know that armed with the knowledge and understanding from this journey, are ready to be changemakers in their own community.
It takes an entire network of passionate individual and businesses to run one of these trips, and we wanted to celebrate some of our partners who made this trip such an unforgettable experience for our students.
World Nomads, who donated all of our travel insurance. Knowing that they had us covered for any unforeseen circumstances, like our lost luggage, gave us such peace of mind.
Javier from MYGHT travel, who made the daunting process of booking flights for a group of 20+ a seamless and stress-free experience.
Context Travel who worked with us to craft unique, immersive experiences (at a discount!) for our students.
Alex Rocha from Experience Real Cartagena for opening up his home community to us and providing us with a deep connection to the amazing people of Bario San Francisco.
Selina for giving our group complimentary breakfast at their Cartagena hostel
Bluffworks one of our newest corporate partners who covered the costs of three students to take this journey of a lifetime.
Allyson & the team from wikiHow who highlighted us on their platform and sponsored one student on this trip.
International TEFL Academy for donating 50% of the proceeds from their Teach Abroad Film Festival to FLYTE.
Lo & Sons for matching donations during our wildly successful #GivingTuesday campaign and sharing our story with their audience.
Lia from Practical Wanderlust who paid her own way to join the trip who captured so many incredible photos & videos. She was also the mastermind behind FLYTE's IG stories during the trip! We love how she was able to document the students' experience in such an authentic, powerful, and non-intrusive way.
Mr. Garcia, the teacher who organized and led the trip as well as Ms. Ray'Von, Ms. Jessi, and Ms. Clarke who also served as chaperones. These educators dedicate their lives to these students, and we're so grateful for them for guiding their journey in Colombia.
Last, but certainly not least, many thanks to the thousands of you that donated to FLYTE. Your generosity over the years has sent 70 students on life-changing journeys abroad. You are changing the world by empowering these remarkable young people. We could not have done this without you!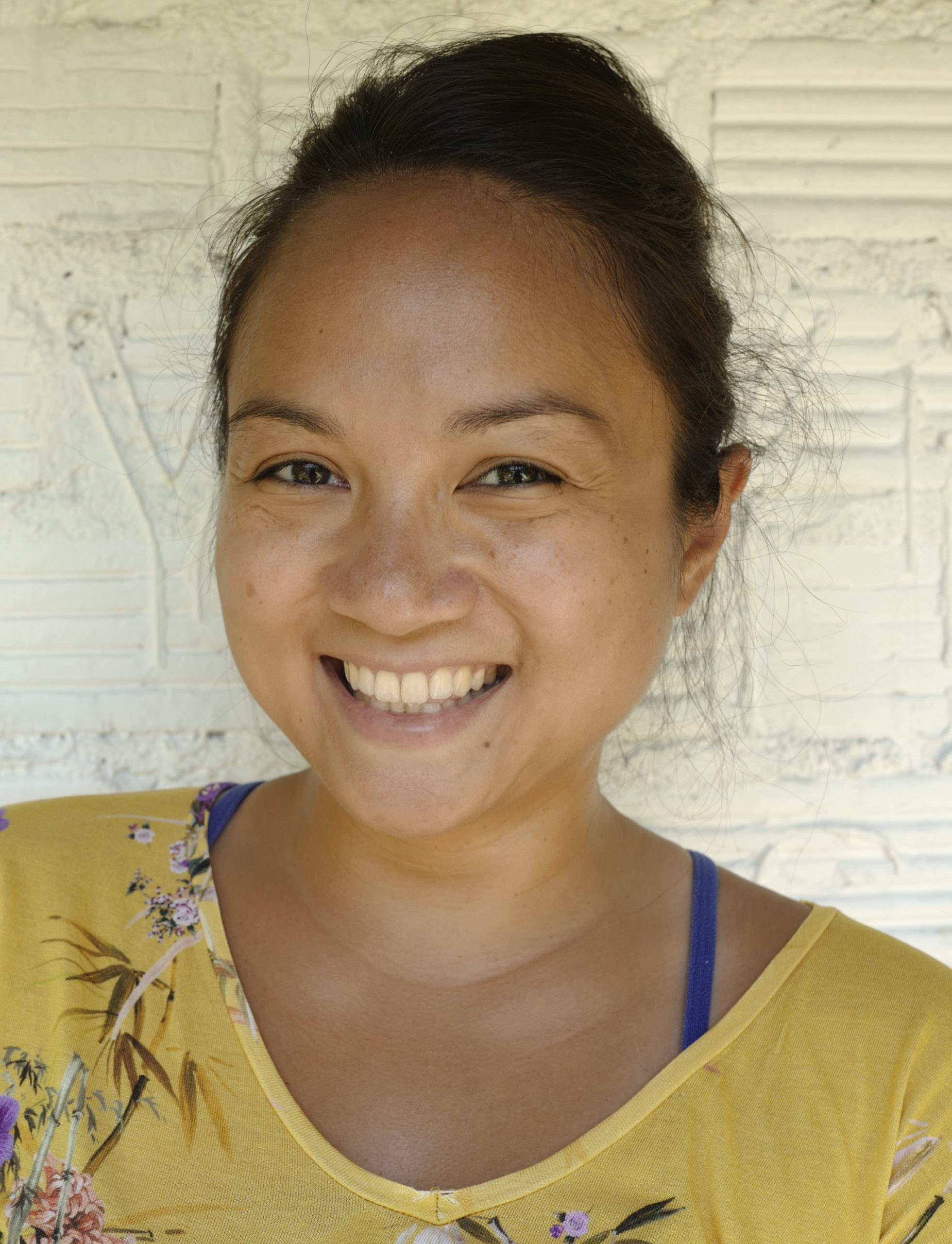 Carmela is FLYTE's Executive Director. She's also a non-profit & data science consultant, math enthusiast, remote worker, and self-proclaimed chocolate chip cookie connoisseur. Since 2012, she's been intentionally creating a life that combines her love for youth empowerment, travel, statistics, and social impact.