Donor Spotlight: Tracy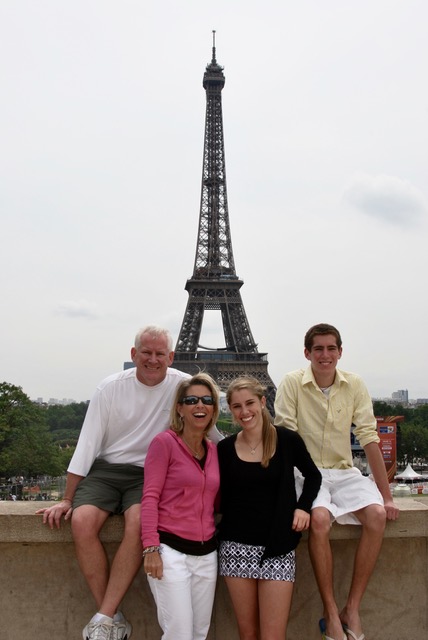 FLYTE is more than a non-profit organization. It is a community built by supporters and donors who want to empower students to change their lives – and the world – through travel. Today we're humbled and excited to introduce you to Tracy.
Tracy and her family relocated to Singapore for two years and had many incredible adventures during that time. She faced unspeakable tragedy four years ago when she lost her daughter, Kasey, to a drunk driver. Tracy generously donates to FLYTE to honor Kasey because of her love for travel and desire to share that with others. We're so fortunate to be able to honor Kasey's legacy.

Tell us about yourself. What's your travel story?  
Growing up, I never had the opportunity to travel outside of our country. My family went on summer vacations, usually to the beach, which was a big treat. I remember wanting to become a flight attendant so that I could travel and see the world. My father discouraged me from pursuing that vocation, so I settled for a state university and a masters degree. I met my husband in college, we married and had two children, and relocated several times as a result of his career.
When our children were in high school, we were given the opportunity to move to southeast Asia. We had no idea what amazing adventures awaited us. All we knew was that we were about to step out of our comfort zones. Wes and Kasey were super excited about the move to Singapore, and it turned out to be one of the best decisions we ever made. We were fortunate to do a lot of traveling during that time, making memories that we will treasure for the rest of our lives.
One of our favorite trips was a house building trip to rural Cambodia with friends. Our group built sixteen homes on stilts in two days, nailing the bamboo floors in one piece at a time. We enjoyed our interactions with the locals, playing with the children and taking countless photos to show them what they looked like!
Kasey always said those were the best two years of her life, and she wished that other kids back home in Texas could experience the exciting adventures that she did. We talked many times with our kids about how traveling gives us a glimpse of the "big picture" of life – that basically all people want and deserve the same things – an education for our children, clean water, healthy food, access to healthcare, opportunities for employment, gender equality, and to live in happiness and peace, celebrating our similarities rather than focusing on our differences.
Throughout our travels in Asia we always saw people wearing t-shirts that said "Same Same But Different", which we interpreted to mean that we are basically all the same, no matter where in the world we are from, what color our skin is or what our beliefs are, that people on this earth share many common goals and dreams although our race might be different. It was truly a humbling experience on many levels.
Traveling taught us tolerance. It taught us patience and acceptance of other people and other cultures. But most of all I feel like it taught us compassion for our fellow man. Upon our return to Texas after living overseas for two years, we hosted a teenager from Indonesia for six months. Miduk was in need of medical attention that was not available to him in rural Indonesia but was being offered to him through Texas Scottish Rite Hospital for Children. He spoke no English when he arrived, nor did we speak his native language, but that was no deterrent. We welcomed him into our home and into our hearts and remain in touch with him to this day. I can honestly say that if we had not had the experience of overseas travel and cultural awareness, that we most likely would have passed on the chance to host this amazing young man whom we came to know and to love.
We also participate in a Global Gift Market at our church, bringing education and awareness to non-profit organizations around the world. I think that international travel has made our family more aware of being global citizens and taking care of our world and our fellow man. Being exposed to different cultures gave our children a healthy respect for others, and influenced their decision to major in International Business when they went off to college. They studied Mandarin and became involved with a campus club that welcomed international students.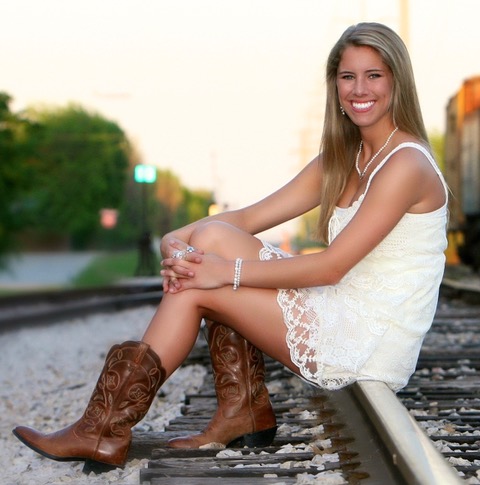 Sadly, we lost our precious daughter Kasey to a drunk driver as she was completing her sophomore year of college. She had just been accepted to study abroad the following semester in Shanghai China, eager to follow in her brother's footsteps. Kasey left behind a bucket list which her friends and our family are trying to accomplish for her. Many of these items involve travel and seeing the world.
She wanted to set foot on every continent and was well on her way to accomplishing her goal, lacking only South America and Antarctica. Her boyfriend of three years traveled to Paris and put a lock on the Locks of Love bridge for her, something she had always talked about doing. Our family traveled to Tromso Norway and we were blessed with an amazing sighting of the Northern Lights, another highlight that she was looking forward to. We were doubly blessed by seeing her image in the Northern Lights themselves, knowing without a doubt that she was right there with us. Our son completed a summer internship in China just months after losing his sister, with the confidence that's what she would have wanted him to do.
How blessed are we to have no regrets about the way our daughter lived her life or the way we lived life together as a family! Had we passed up the opportunity to move to Singapore, we would have missed out on some amazing adventures with our children. Although we miss our sweet girl so much it hurts, those memories will last forever in our hearts. I recently saw a sign that caught my attention. It read, "Take Vacations. Go as many places as you can. You can always make more money. You can't always make
more memories."
What's your favorite travel memory?
Going on safari in South Africa, riding bicycles through the rice fields in Bali, and sailing the Great Barrier Reef. My proudest moment, however, was learning to drive on the opposite side of the road in Singapore and getting my Singapore drivers license 🙂
Why did you choose to support FLYTE?
When I learned about the FLYTE, I knew it was a way to "pay it forward" in honor of my sweet Kasey, because she always loved paying it forward to others and because she wanted others to experience international travel.
What advice would you give someone who's hesitant about the idea of traveling abroad?
Go with an open mind. Things won't be like they are at home, but that's a good thing! And definitely, keep a journal! It is so fun to go back and read about all the funny things that happen when you travel outside of your comfort zone. I printed my blog into a book for our family upon our return, and we love going back and reading about all our adventures!
We're infinitely grateful to Tracy and her family for their ongoing support for FLYTE and for giving us the privilege to share their story with all of you. We're honored to have them as part of the FLYTE Community.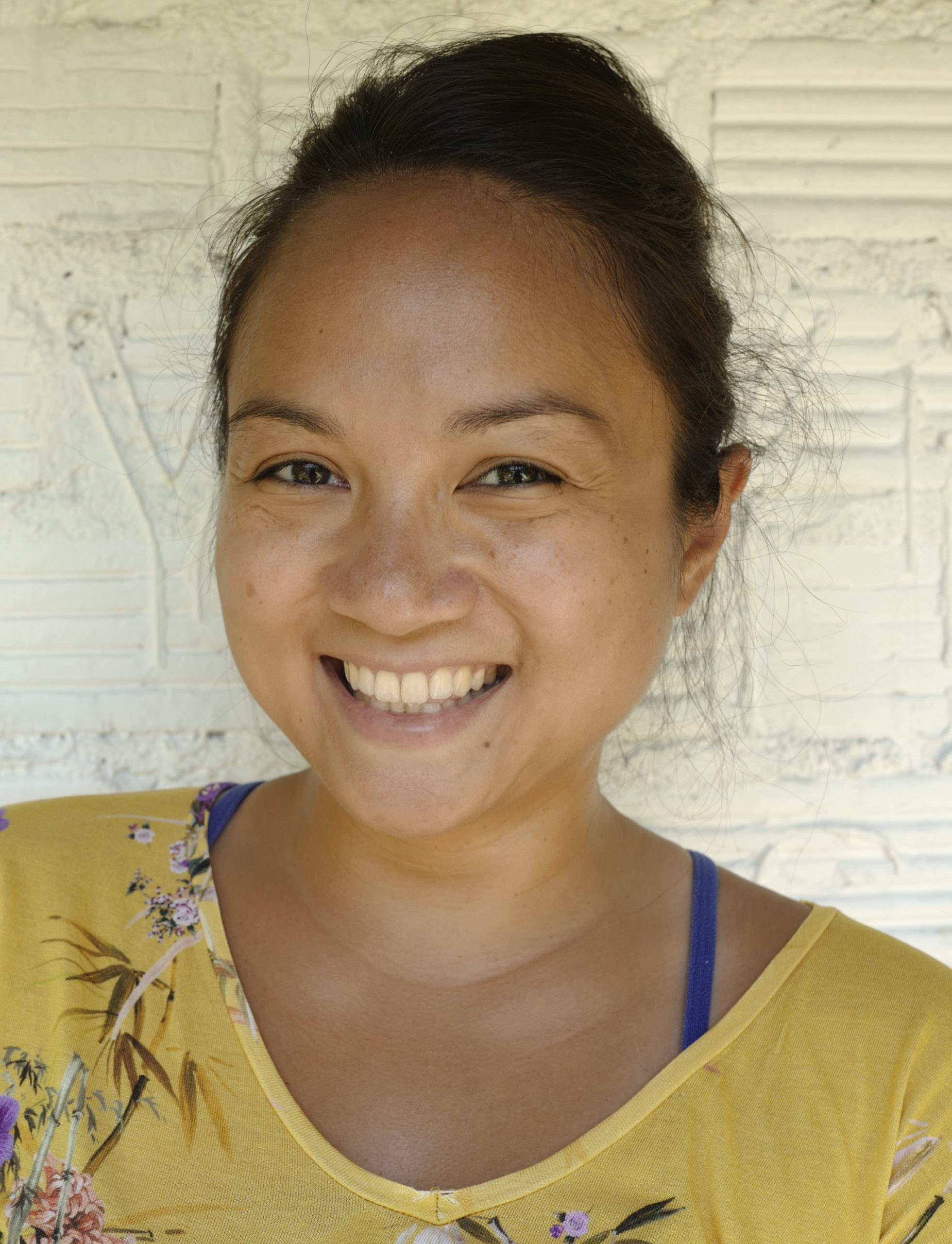 Carmela is FLYTE's Executive Director. She's also a non-profit & data science consultant, math enthusiast, remote worker, and self-proclaimed chocolate chip cookie connoisseur. Since 2012, she's been intentionally creating a life that combines her love for youth empowerment, travel, statistics, and social impact.