Donor Spotlight: Matthew McArdle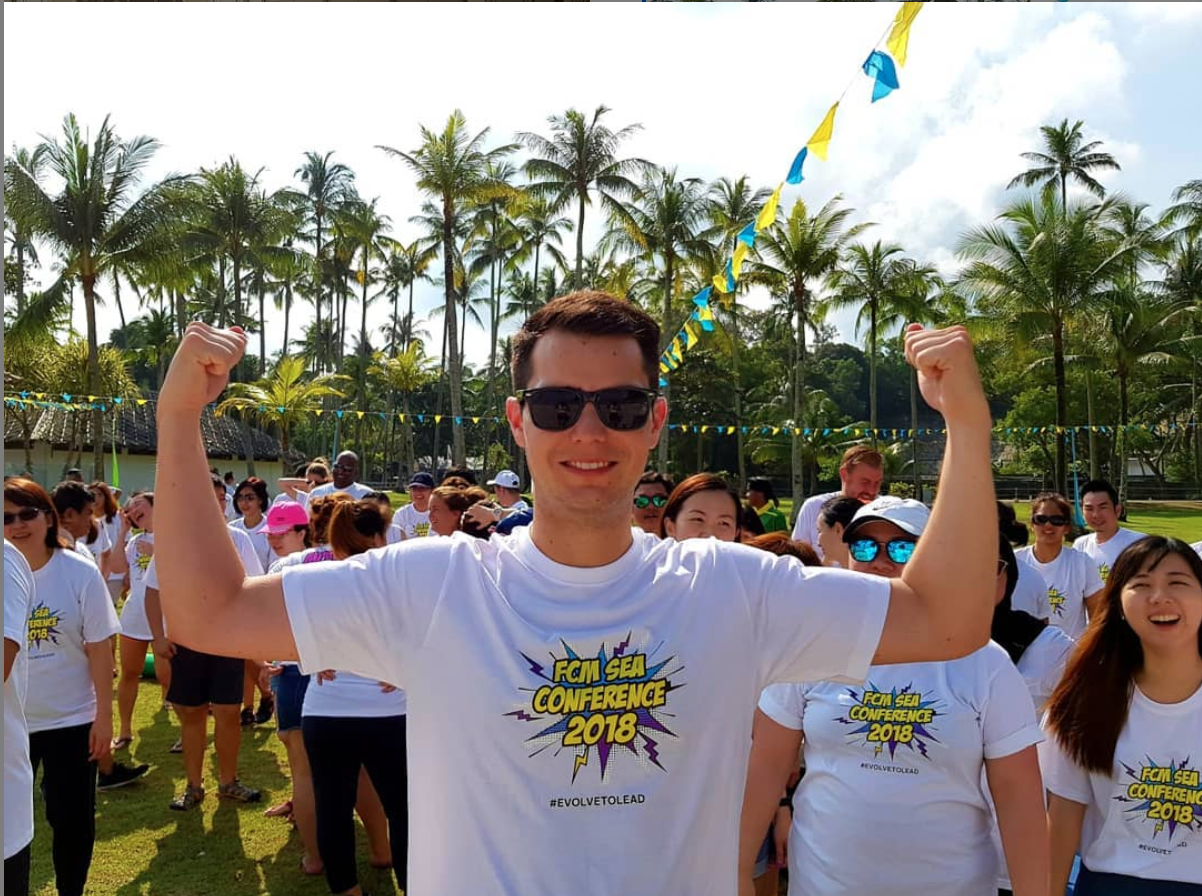 FLYTE is more than a non-profit organization. It is a community built by supporters and donors who want to empower students to change their lives – and the world – through travel.
Taking his first international trip as a university student, this week's donor chooses to support FLYTE because of the significant, positive impact travel has had on his outlook on life. We're so grateful for Matthew's generosity and the wisdom he imparts with us today!
Tell us about yourself.
I currently live in my favorite city in the world, NYC, working as a consultant for a tech focused, corporate travel agency.  Prior to that, I actually lived on the other side of the world in Singapore where I worked in a similar role at a different corporate travel agency.  The years I spent in Singapore were some of my favorites, mostly due to the fact I was able to easily and cheaply travel to many different Southeast Asian countries on vacation days and even over the weekend.  Singapore also has the best airport in the world!
I was born in the Los Angeles suburbs but for college, decided to take a pretty big leap for me at the time and move across the country to NYC to attend NYU and study Sports Management.  A big sports fan growing up, I was ecstatic when I was able to secure internships and jobs across the industry including at Yankee Stadium (during Jeter's last season), Staples Center (during Kobe's last season), the NYNJ Super Bowl and Madison Square Garden.
Attending NYU also allowed me the chance to study abroad in one of many of their global locations.  I chose Prague in the Czech Republic. Not only was this my first time ever leaving North America, but this was the first time I had the opportunity to easily travel to other countries, and learn first hand about many different cultures, all over the course of just a few months.  I can thank this experience for opening up my eyes to the positive impact that travel can have on someone.
Pre and post Covid, traveling remains by far my favorite thing to do in my free time, and even sometimes for work!
Non travel related, I love to go to concerts, watch sports (go Lakers and USC Football!), try new recipes and restaurants, run along Manhattan's east coast, and read.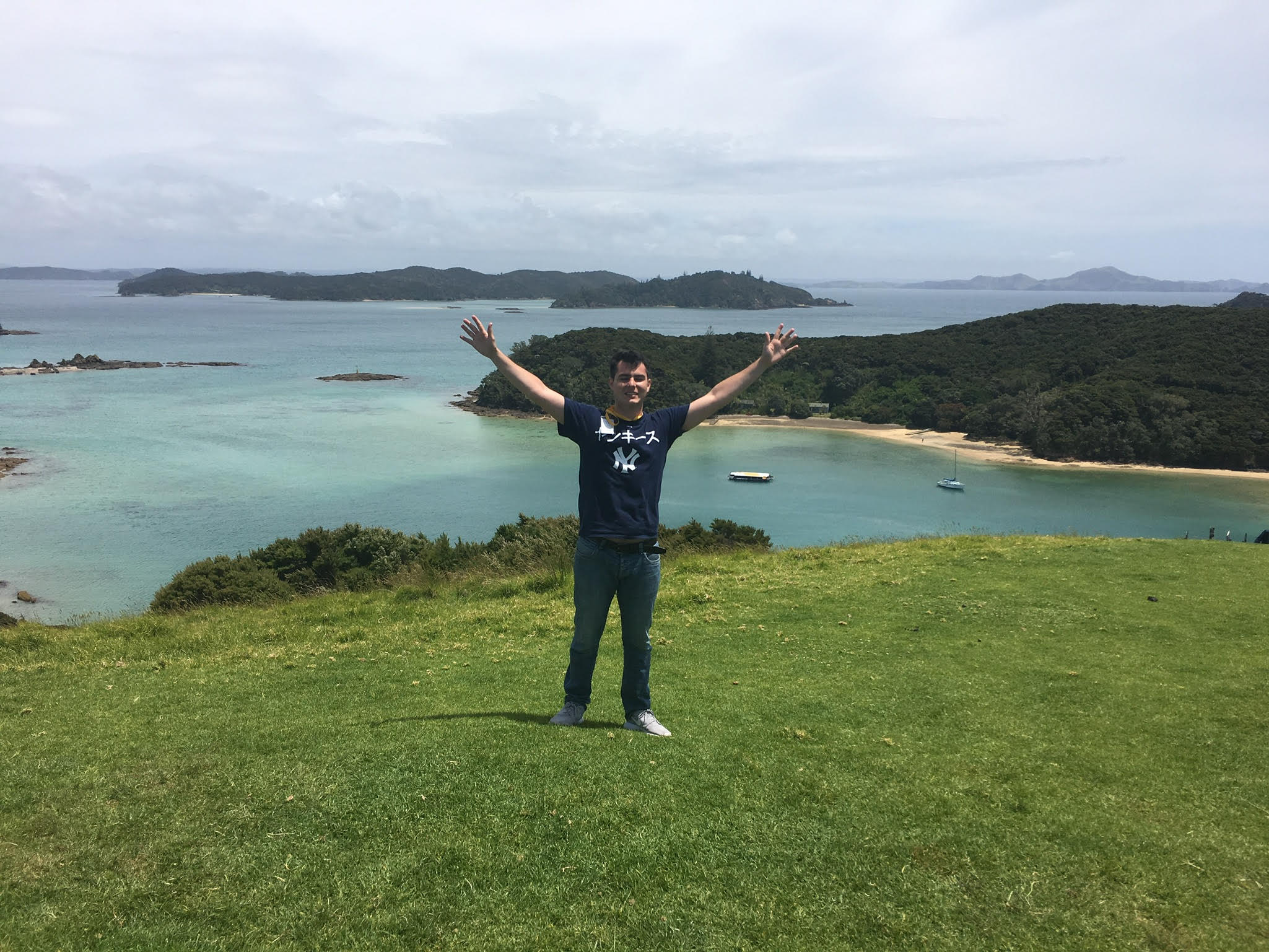 How has travel impacted your life?
Most importantly, travel has taught me that no matter who you are or where you are from, we are all human beings with the common goal of wanting to live a happy life.  This may seem obvious but when you meet someone from what you would normally think is a completely different way of life than you and are able to share some form of mutual memories and laughs, you realize how small the world actually is.
Personally, traveling internationally for the first time, which was a few day stopover in Lisbon before heading over to Prague, really developed a permanent desire for me to want to visit as many countries as possible over my life, learn first hand about the respective culture and make local friends.  I've taken any chance I've had to travel internationally and  now have many good friends in so many countries around the world, who I try to stay in regular contact with.
What's your favorite travel memory?
So many, with many of them revolving around food!  Foodwise, I think my peak memory was trying my favorite dish of all time, pho, on a little stool at a local corner restaurant in Hanoi.  Second would be enjoying my favorite all around meal, Korean BBQ with some fellow hostel mates in Seoul.  In general, I don't really plan many specifics about the food I will eat, but rather, always try something from any place that captures my eye while exploring cities on foot.
Naturally, being from LA, I like to surf and drive.  I had the chance to surf in two incredible places, Bali and Yilan, Taiwan which were definitely memorable.  Regarding driving, I really enjoyed driving around the mountains and beaches of New Zealand northern island for 10 days.  I even had the chance to ride a motorcycle all around Taiwan's east coast and in Myanmar, something I would never want to do in my hometown in LA.  Finally, I even rode a real life Mario Kart through the streets of Tokyo!
If i had to pick only one memory, it would be exploring Italy's Cinque Terre and Amalfi Coast with at least 10 of my best friends in college over our spring break.  The picturesque coasts, windy roads, red wine, and of course food are unbeatable in my memories.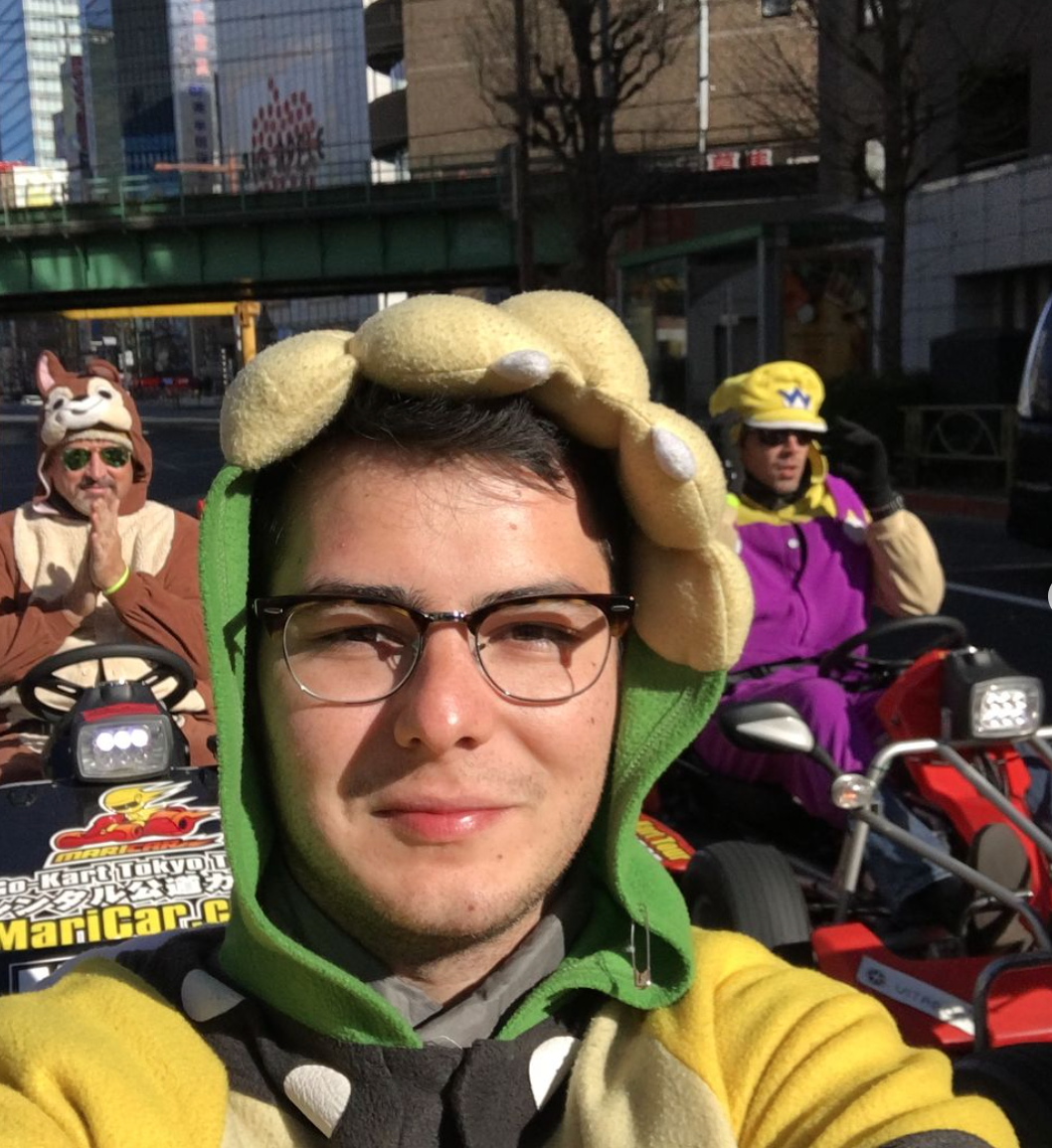 Why did you choose to support FLYTE?
Right out of college, it really hit me how lucky and privileged I was to have had the chance to visit so many countries over my life already.  I also began to think about the significant, positive impact that travel has had on my outlook in life.
Over my life, I have always done some form of volunteer work in the cities that I lived in, usually around volunteering, coaching, or food donations, but I started thinking of unique ways that I could possibly help out underserved communities, so naturally travel came to mind.  After a simple Google search, I came across FLYTE, did some research on their mission and immediately reached out to see how I can get involved, and the rest is history.
What advice would you give someone who's about to take their first trip abroad?
Something I wish I had done before some of my early travels was doing some research on the place you are about to visit.  Even a high level review of the location's history, current affairs, cuisine will make your experience much more fulfilling.  You of course will have already heard of many of the main tourist spots where you are about to travel, but some additional research may spark some interest in wanting to view sites or restaurants that are more off the beaten path, and could give you a much more local experience.
My second recommendation would be to not over plan, and make sure you have plenty of time to just stroll the neighborhoods by foot, because that is how I have discovered some of the most interesting sites I have seen on my travels.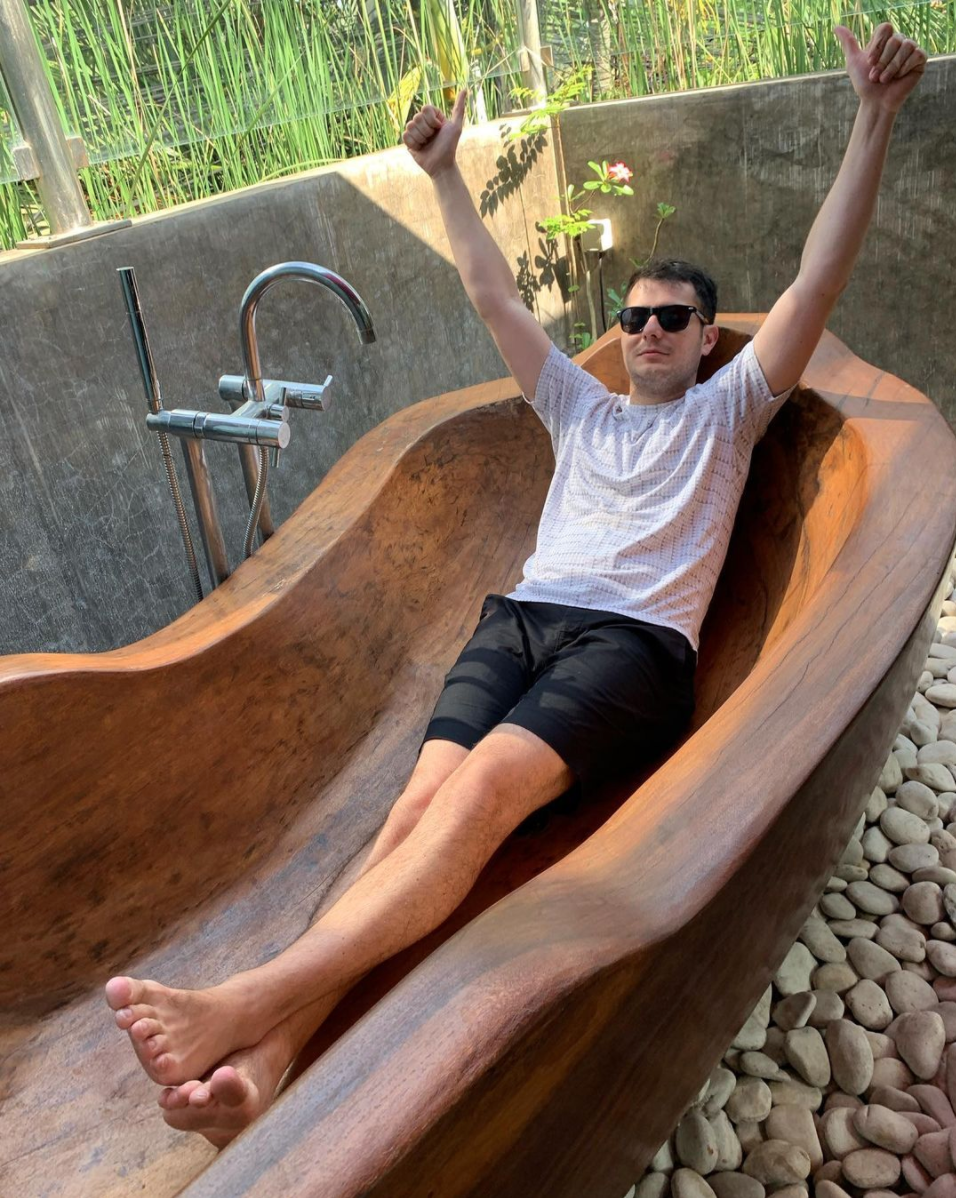 Is there anything else you want to share with the FLYTE Community? 
Relating to the current state of travel due to Covid, I would really recommend to stay patient, as hard as it might be.  We will all hit the road again very soon, but for now, it might be worth a wait before visiting a destination you've been wanting to visit to ensure that anything you would want to do is available for you to do once you're there.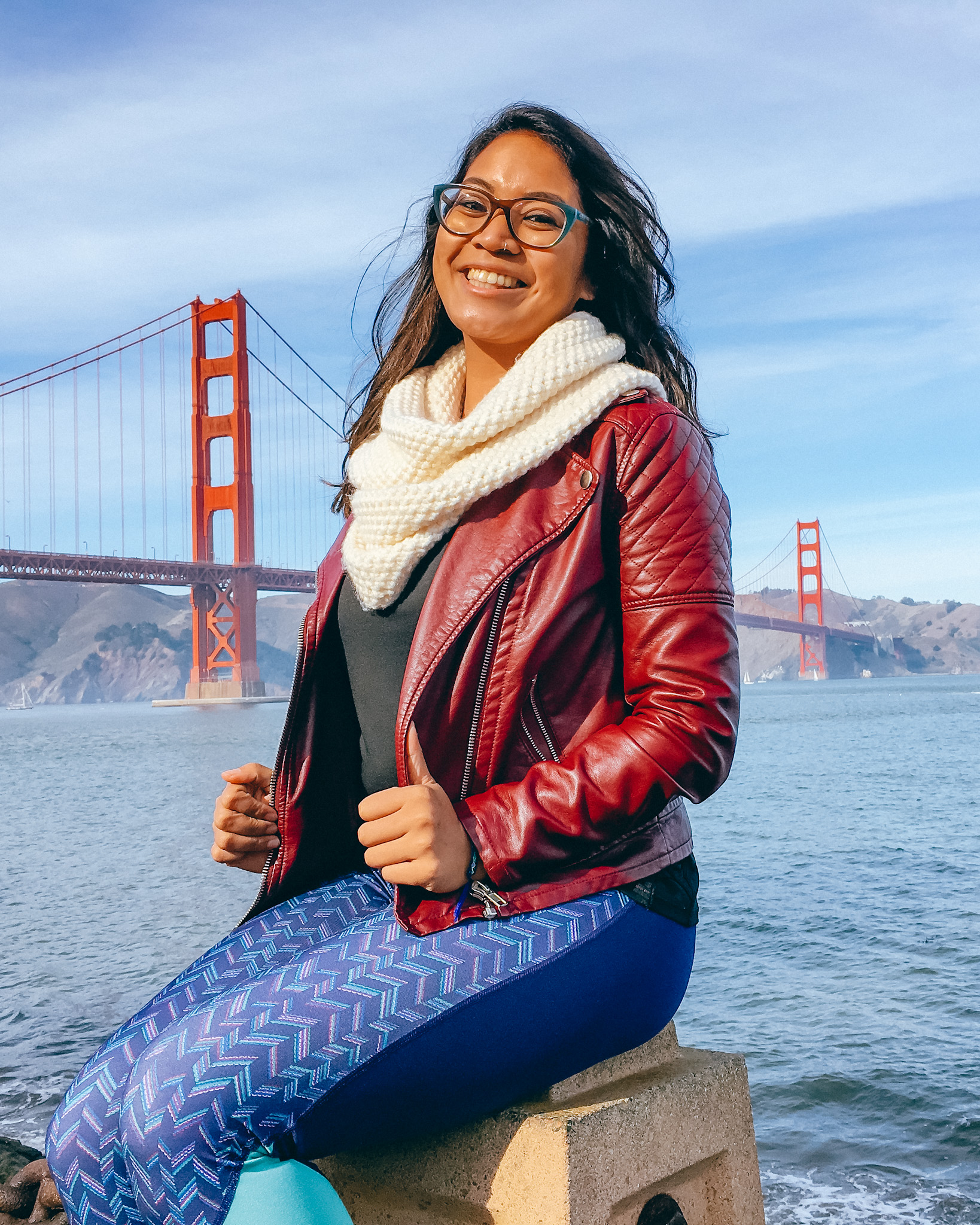 Avagail is a Filipina-American travel storyteller, content creator, and copywriter based in San Francisco Bay Area after living in South Korea for 4 years. She's passionate about amplifying BIPOC (Black, Indigenous, and People of Color) experiences in the travel sphere, empowering BIPOC Millenials and Gen Z to follow their travel or live abroad dreams, and educating people about culture through travel – locally and internationally. She has a fondness for elephants, can't start her day without a cup of coffee, believes there's always room for dessert, and hopes to one day inspire youth of color to travel the world.