Who is Excelsior?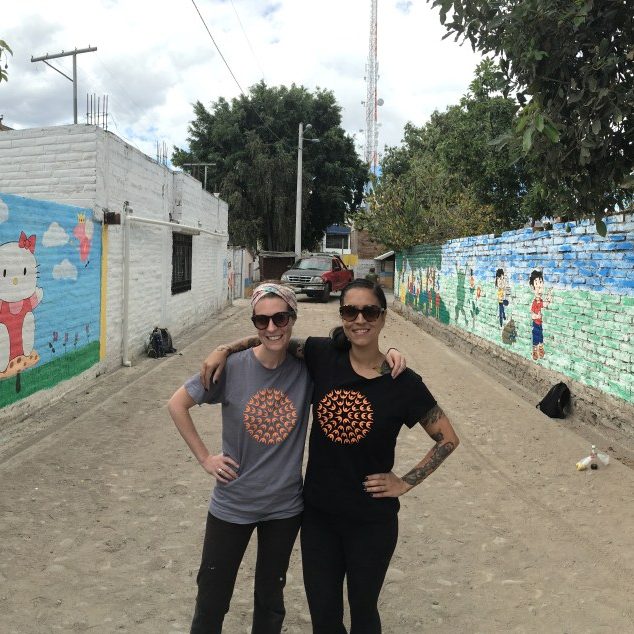 In less than 3 months the students of Excelsior Academy will be on their way to Ecuador. We've already shared about how the students are preparing for the trip, but we wanted to take a moment to tell you more about this incredible group and the teachers who are leading them on this unique journey.
What is P-TECH?
Excelsior Academy, located about 60 miles north of New York City, is a designated P-TECH school. P-TECH stands for Pathways in Technology Early College High School. This is an innovative school model that educates students from grades 9 to 14 in partnership with the Orange County Community College, part of the State University of New York system. When students graduate they will have earned both a high school diploma as well as an Associate degree in Applied Science. During their time at Excelsior, they take college level courses, meet regularly with their mentors from IBM, and participate in internships.
Excelsior Academy welcomed their first freshman class in the fall of 2014. The Global to Local students traveling to Ecuador will be part of the first class to graduate from Excelsior.
"We're really preparing the kids to have the thinking and problem-solving skills that, no matter the profession they choose, will help them be successful," says Excelsior Principal Kevin Rothman.
Check out this awesome video to learn more about the innovative P-TECH model, an initiative that started in New York State and is growing across the country!
On top of all this, our FLYTE students will also add another dimension to their learning experience by traveling to Ecuador. We could not be more excited for this group of students to change the world!
Meet the Fearless Leaders of Excelsior
We'd be remiss if we didn't highlight the phenomenal force behind the creation of the Global to Local program – Christine McCartney & Jacqueline Hesse. They are English Language Arts teachers, social justice ambassadors, and avid travelers. Christine has lived in Finland on a Fulbright Distinguished Award in Teaching, worked as a volunteer writing tutor at an all-male maximum security correctional facility, and traveled to Russia, Sweden & Estonia. Jacqueline has taught English in a school that served students from hill tribes in Northern Thailand, has had her work with her students honored by the Orange County Human Rights Commission, and has visited several countries including Costa Rica, Peru, & Turkey. To describe these two as an inspiration would be an understatement.
Several years ago, Christina and Jackie applied for a grant through the Fund for Teachers initiative. Their efforts paid off, and they got the support that allowed them to travel to Ecuador to map out a future trip destination for their students. It was while they were there that they first worked with Casa Victoria, where the Excelsior students will be volunteering this summer. They also got the chance to see the colonial architecture in the old part of the city, visit the San Francisco catacombs, and try out the delicious Ecuadorian food. Many of the things that they got the chance to do while they were there last summer have helped plan the trip for the Global to Local students this summer.
The team at FLYTE is so proud of what these teachers and students have already accomplished and we're excited to partner with them as they travel to Ecuador this summer!