What We Do
What We Do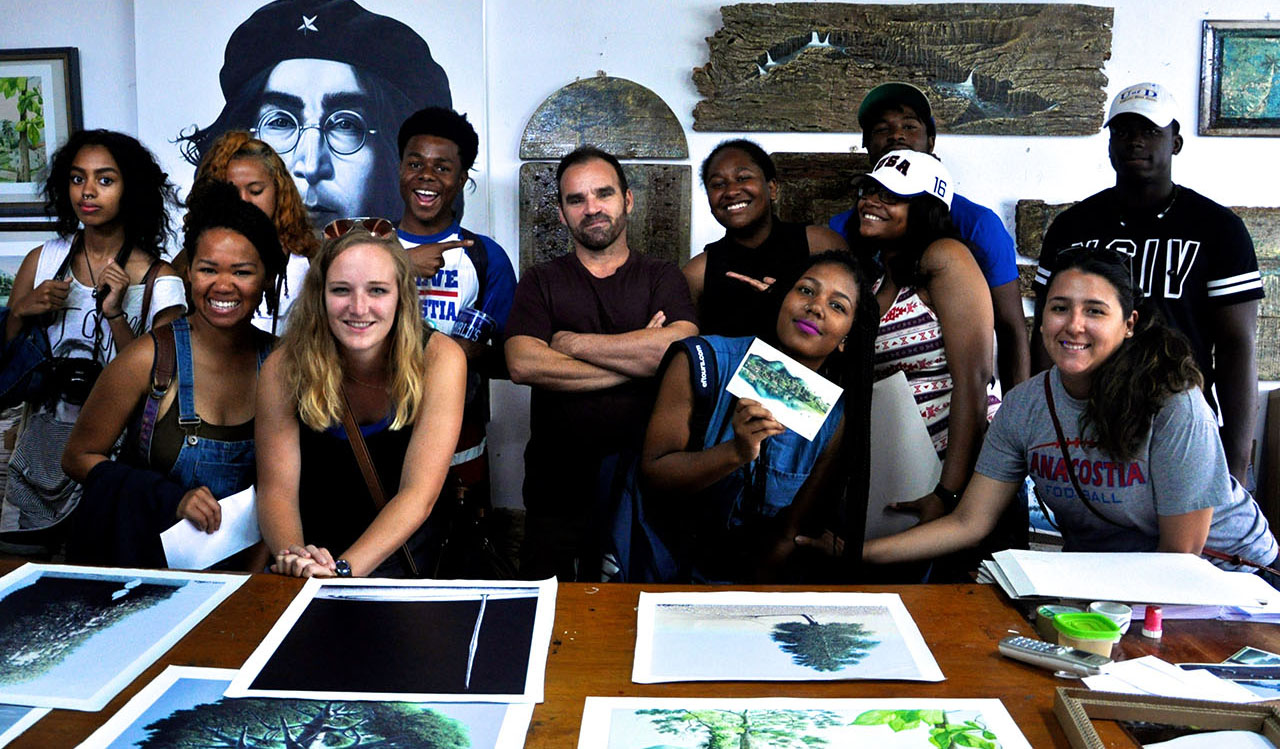 The Foundation for Learning and Youth Travel Education (FLYTE) forms partnerships with school districts and teachers to fund class trips that will promote cross-cultural understanding, develop interpersonal skills, and reassert a sense of global awareness and participation.
We provide funding, teacher support, and itinerary and trip planning for high schools in underserved communities to help students expand their cultural, academic, and social horizons. Many schools and teachers in underserved areas have little or no opportunity to offer their students access to resources that can provide any type of experiential international education.
That's where we come in! We give the teachers the support and funding they need so they can take their students on trips to see first-hand what they are learning in the classroom!
Our Mission
The Foundation for Learning and Youth Travel Education (FLYTE) is a nonprofit organization that empowers students living in underserved communities through transformative travel experiences.
FLYTE operates with the following objectives guiding us to achieve our mission:
To provide financial support for all program participants regardless of their income level and background.
To partner with schools and teachers to help develop quality educational programs and overseas cultural experiences.
Utilize partnerships with travel service providers to secure financially sustainable program models and support for educational projects.
Our Values
At FLYTE we use the following values to inform every aspect of our work in our partnerships with our students, schools, communities, corporate partners, and funders.
Educational Opportunity
We hope to inspire and encourage the international first-hand experience of culture, history, art, and language in an academic setting, and to foster the pursuit of higher education and a love of travel.
Possibility
We aim to expand the perspective of young people to make them aware of life's possibilities and their greater surroundings.
Access
We look to provide students with the financial resources and support so no student is denied the opportunity to travel abroad because of a lack of funding.
Global Awareness
We aim to provide international understanding of culture and diversity, creating a mutual understanding of the world and its people.
Excellence
The passion and dedication for our work drives us everyday in our decisions, and in our service and commitment to students and education.
Our Model

We partner with schools in low-income communities across the United States to provide high school students (between the ages of 14-18) the chance to study abroad by funding teacher's class trips, whether that is studying ecology in Costa Rica, language in Spain, or even seeing D-Day beaches first hand. FLYTE provides funding for programs abroad, and works closely with educators to prepare a trip itinerary and academic plan that best suits their academic mission. Students are required to document their trip, and complete a series of projects to demonstrate how it relates to their coursework.
Ongoing training, communication, and preparation with teachers occurs from partner selection through program completion, and includes re-entry and follow-up debriefings following the trip.
Teachers interested in applying for funding, please visit our application page.