Excelsior Academy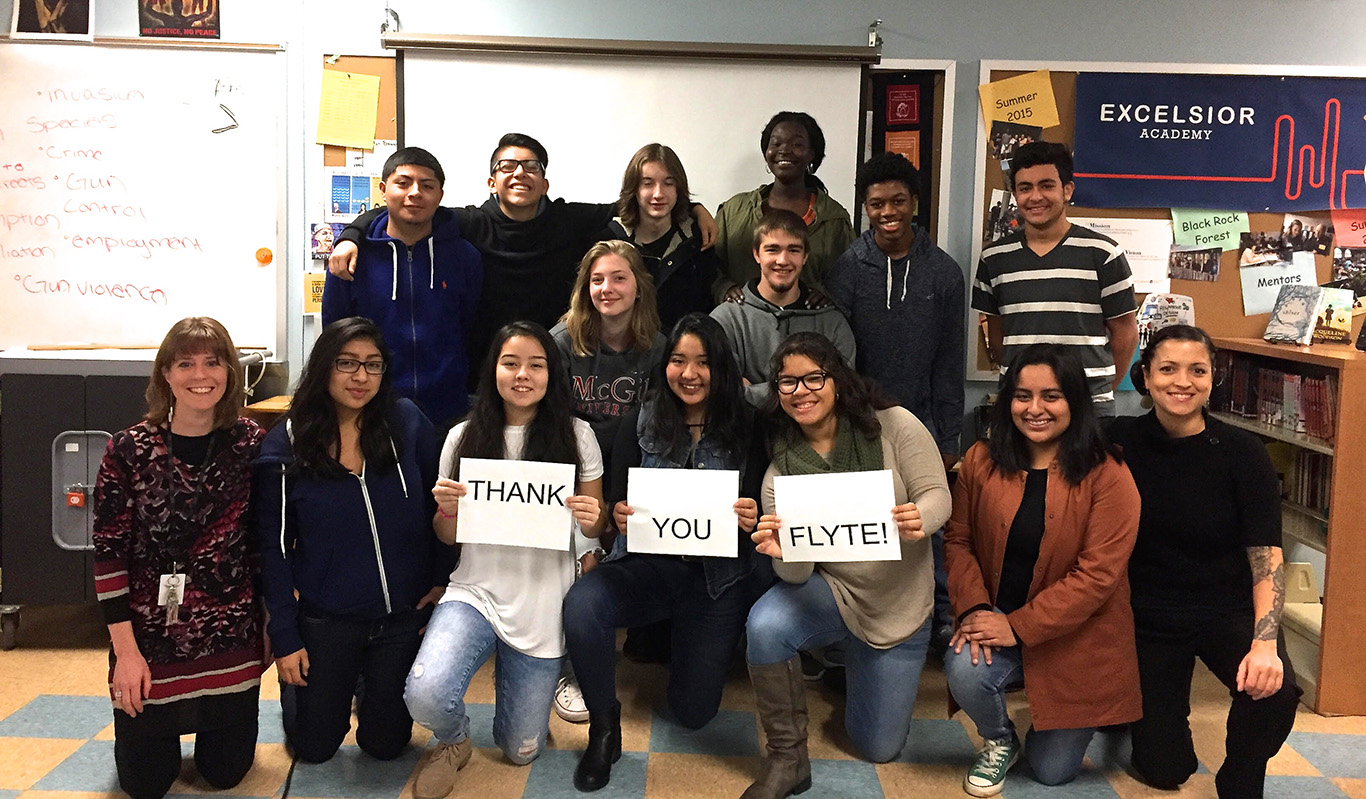 "This is my first time ever out of the country, and it won't be my last. I'll try to keep on traveling, I'll try to help people out, I will keep my community service up."

-Colton Andress, student at Excelsior Academy
Sightseeing around Ecuador
Exploring the countryside
Wandering around Quito
Trying horseback riding
WHO: Excelsior Academy
WHEN: June 23rd, 2017 – July 3rd, 2017
WHERE: 9 day trip to Quito, Ecuador
Excelsior Academy provides students with the option of a high school diploma and associate's degree in Applied Sciences. Excelsior's 4-6 year program explores high school courses along with computer and cyber courses at college level. The school encourage information technology studies in hopes to instill brighter futures for the students of Excelsior and Newburgh.
Statistics about Newburgh
Newburgh was once a thriving community but after failed attempts of renewal and post deindustrialization, the town is struggling financially and socially
Newburgh is also in the top ten most dangerous cities per capita in the United States as named by the FBI
The median income for Newburgh residents is $35,406 compared to New York State's $60,850
In Newburgh with a population of 28,920, there are 268 crimes per square mile compared to New York State's 41 per square mile. In a crime index, Newburgh is rated 8/100, 100 being the safest, making it safer than only 8% of US cities. Its crime rate is 50% higher than the national average.
Excelsior group photo
Cooking traditional food
Group selfie in Quito
Students on a field trip
Highlights from the trip
The students of Excelsior Academy decided that on their trip to Quito, Ecuador they would also mix volunteering with vacation to really grasp the culture and all that Ecuador has to offer. The students volunteered at Casa Victoria, a non-profit organization that is accessible to students as a safe place for after school activities, homework help, etc. The students brought Snap Circuits, a gadget used in Robotics Club back at Excelsior Academy in Newburgh, New York, for the kids at Casa Victoria. They also volunteered their time helping build and repair as well as learning to cook an Ecuadorian meal. The trip also consisted of taking a trip outside of Quito, to lands of indigenous and to Mitad del Mundo, which is a monument for the equator. The students even got their passports stamped at the equator!
The students left Quito, on a day excursion to Hosteria San Francisco where they hiked, rode horseback, and learned about sustainable farming. On their last day the students spent time at Hosteria San Isidro, where they learned about agricultural, environmental and community practices to create a sustainable business.
Excelsior Academy also strives to create global citizens. The students were grateful for this opportunity to learn different skills and experiences. Their eagerness to learn and give back to the community by way of Casa Victoria helped make this a successful, educational and unforgettable trip!
Enjoying some downtime
Meeting local children
Eating Ecuadorian food
Posing for photos
"Ecuador changed me. It made me a different person; it made me feel more confident in who I am. Seeing these kids be alive and so joyful made me realize that I have more potential than what I know."

-Liliana Cardoso, Excelsior Academy student, on volunteering with the children at Casa Victoria