Apply for Funding
FLYTE partners with schools in underserved communities. We seek out educators who want to connect their students to the world and exemplify a commitment to global leadership, sustainable tourism, and cultural exchange. To serve these goals, FLYTE selects high schools from this application process and provides full funding, including airfare, for an international trip for up to 15 students and 3 chaperones.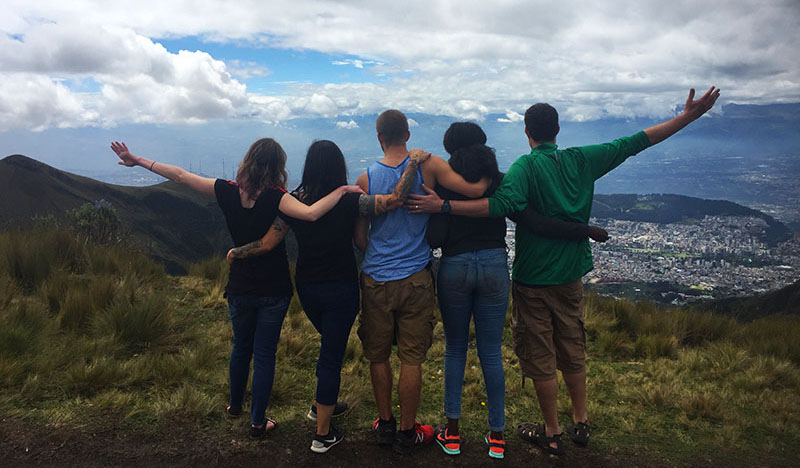 Excelsior Academy students in Ecuador
Our ideal school partner meets the following requirements:
The proposed trip clearly aligns with the learning objectives of your academic coursework, and you can demonstrate how the trip will enhance your classroom curriculum.
The trip will have a central service-learning component that will involve collaboration with local NGOs, non-profits, or social enterprises in the selected destination.
Student participants will be between the ages of 14 and 18 at the time of the trip.
At least 40% of the students at your school are receiving free or reduced-price lunch.
The trip will have between 10 to 15 students.
Schools will be able to have at least 2 chaperones for the trip.
All of the students are legal residents of the United States.
You have the support of your school administration and leadership and understand the approval process your district requires to take students abroad.
To ensure the safety of our youth and the communities they visit, all students and chaperones are required to be fully vaccinated against COVID19 as well as any other vaccine required by the destination country (i.e. yellow fever vaccine in Brazil)
You agree to meet the program expectations outlined in the application.
We have a rigorous application process and will ask that you provide clear educational goals for your trip and it is important that you have the support of your school administration. Parents will also need to sign release forms for their children.
Our Summer 2022 application period is now open! The deadline is midnight EST on Monday, November 15th. UPDATE 11/14/21: the deadline has been extended to Wednesday, December 1st. Click here to download the application.